Rate Now
Share Your Experience
Have you seen Dr. Ronald Downs?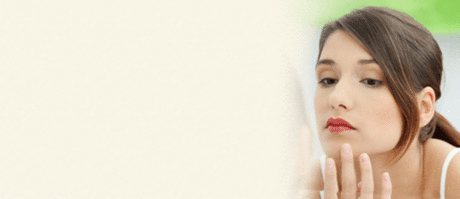 Acne
Get the important facts about acne, including the different types and what causes it.
37 Ratings with 20 Comments
5.0 Rating
November 3rd, 2016
1.0 Rating
August 16th, 2016
He didn't return calls, some addressing increased pain during recovery, tried canceling appointment on the day of and only a couple hours before scheduled appointment due to his billing department not having updated payments made so their computer showed a past due account balance and their policy is past due balance due in full to be seen, strong possibility that negligence during surgery may be the cause of a complication in my recovery (seeking 2nd opinion and evaluation), during last appointment I felt my concerns were being ignored and when I asked him why he was dismissing what I wanted to discuss he became rude and used a loud tone stating if I didn't like the way my case was being handled, he didnt need me and I could go elsewhere. I left his office in tears and refuse to go back, unless it's confirmed that my complications are a result of a mistake during surgery
5.0 Rating
February 21st, 2015
5.0 Rating
February 12th, 2015
1.0 Rating
August 19th, 2014
He is a dishonest Doctor. Choose a quality Doctor with integrity not him.
Pretty much leads you to believe you're going to get the results you're after, then when you don't, he just replies with things like " wow look at the difference " or sorry but it's just you" or we took a lot off". What he fails to realize when he makes these comments is, we are still the same people we were before and if he said he could do what we ask, then do it. If he can't, then just be honest and say that he can't. I need another surgery to get the outcome I was promised from him. Very expensive and I would not recommend him to anyone.
1.0 Rating
February 3rd, 2014
Breast Augmentation
Dr. Ronald Downs did my breast augmentation. We agreed that I wanted them placed over top of the chest muscles and without discussing it with me, he placed them below the chest muscle. Also, they do not match at all & he is unwilling to correct the problem. Now, I am left without being able to wear a bikini top because they look so weird & unnatural.
1.0 Rating
October 7th, 2013
look elsewhere please
WOW...where do I start? Very rude bedside manner. Very uneducated staff. Required a second surgery I had to pay for due to his improper surgical technique. Even after the second surgery, it is still not correct. I wish I would have researched doctors more before choosing him due to location. Save yourself and do not choose this man.
1.0 Rating
July 13th, 2012
Disheartened
I had a very similar situation as the woman who described her dreadful 3 surgeries below. I feel for you and anyone making a decision on a care provider. I wish I could show before and after photos online of how this doctor disfigured me and never could correct his original augmentation - even after 4 tries going under!!! Please prospective patients, educate yourself, and go elsewhere so you don't make one of the biggest mistakes of your life (like I did). I tried to bring legal action against this doctor to no avail. After reading the life-threatening drainage issue someone else described (and my numerous life-changing issues), Dr. Downs should definitely have his license re-reviewed.
1.0 Rating
June 27th, 2012
I am now about to undergo my 3rd surgery in an attempt to get the natural breast reduced enough to somewhat match the size of my "undersized" reconstructed breast. I no longer trust him and neither does my husband. I've been seeing Dr Downs for about 2 years now. I dont believe he listens carefully to his patients especially during his busy end of the year rush.I had a terrible experience during recovery from the first surgery he did when the drain came out and my body was filling up with blood. How many times does one have to pay for surgery on something that should have been done the first time correctly yet he has not offered to eliminate or even reduce his fee and cannot provide any kind of guarantee that he is going to get it right this time. Disgusted and done with it!
5.0 Rating
April 7th, 2012
I'VE HAD SEVEN PROCEDURES IN THE LAST 15 YEARS BY DR. DOWNS - ALL WITH EXCELLENT OUTCOMES. HE IS VERY "DOWN TO EARTH" - EASY TO TALK TO. HE ALWAYS EXPLAINED THE PROPOSED PROCEDURE, ANESTHESIA, AND WHAT TO EXPECT POST OPERATIVELY. HE THEN LEFT THE REMAINDER OF THE VISIT OPEN FOR ME TO ASK HIM QUESTIONS AND VOICE MY CONCERNS. I FIND HIM TO BE CARING. I KNOW THAT HE IS VERY BUSY AND PRACTICES AT MANY DEFFERENT HOSPITALS. HIS BUSY WORK SCHEDULE MIGHT BE MISINTERPRETED AS RUSHING AND/OR NOT SPENDING ENOUGH TIME AT THE BEDSIDE WHEN I KNOW (AFTER 15 YEARS) THAT HE IS SIMPLY BUSY.
5.0 Rating
March 26th, 2012
5.0 Rating
March 5th, 2012
First of all I'd like to say I NEVER do any of these reviews. However, after reading some of these dreadful reviews, Dr. Downs deserves better. I had elective breast augmentation after many years of procrastination. I took everything they said with lots of doubt. However, everything they told me was true and my results were nothing short of outstanding. I look just like my "ideal" pictures and could not be happier. Would definately recommend Dr. Downs and would definately use him again.
Nearby Doctors

Dr. Ronald Downs is similar to the following 3 Doctors near Mishawaka, IN.