Rate Now
Share Your Experience
Have you seen Dr. Ronald Roth?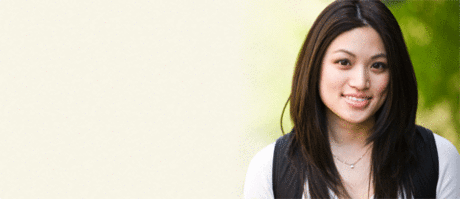 Birth Control
Get the facts about birth control so you can decide which type is right for you.
29 Ratings with 11 Comments
5.0 Rating
February 4th, 2017
Great Doctor
5.0 Rating
February 21st, 2014
Great Office!
1.0 Rating
April 26th, 2013
DONT GO HERE!
1.0 Rating
March 6th, 2013
This guys nuts!!!
My run in with mr roth was unbelievable. Im saddened to see so many others have had similar experiences. He needs a permanent vacation!!!! Subtract the one star rating by two.
1.0 Rating
November 8th, 2012
Rude, Clueless and totally insensitive to pt concerns
This Dr had a panic attack in the hallway of his office and threw a fit about an issue that didn't exist. If he would have listened to someone, he would have learned about it but had to be humiliated later when he learned the truth. This man has mental issues based on his treatment of a patient that was honest, private and had a sensitive condition but he, almost not even knowing the specific issue he was treating, threw a fit, which is the opposite of how someone like this is handled. He was loud, lied, got on a phone to report the patient despite him being wrong and starting lying on the phone about the patient saying he was being aggressive and rude. This Dr is the worst possible Dr I have ever encountered in 18 years of them and has been on vacation more than he was in his office. Even his PA swore and called the patient names when they had a visit. There are major liabilities this office if facing if they do not get their mental issues under control.
2.3 Rating
January 31st, 2012
never get to see the actual doctor
was referred to this doctors office by my doctor that retired. I have been going to this office for over a year now and have never seen Dr Roth himself. I always get stuck seeing his nurse practitioners. I am looking for a new doctor so I can be treated by an actual doctor. His office staff is very rude. When you are in the hospital you never get as much as a phone call from the office and never a visit from the doctor. I would never recommend anyone to this office.
2.3 Rating
November 22nd, 2011
Difficult to see Dr. Roth
I've been going there for three years and I've never seen doctor Roth once. For a while I was being seen by the PA's. Then they gave me the Nurse Practitioner which was a little unsettling. During my last visit I was seen by a student who is studying to be a Nurse Practitioner. I'm afraid that during my next visit I will be examined by the custodian or cleaning lady.
3.7 Rating
October 19th, 2011
jkennedy
Dr. Roth and his medical staff are great. The problem is with his office staff. My husband called to see if he could be squeezed in due to an emergency and the girl on the phone basically told him she couldn't squeeze him in and he should just go to the ER. then she laughed. How unprofessional! she didn't even check to see if someone could see him. He waited in the ER for 5 hours. In a way i'm glad he went there. They ran all the necessary tests and at least tried to help him (since he was in PAIN). Dr. Roth needs to know how his office staff treats his patients and something needs to be done.
5.0 Rating
January 16th, 2010
Dr, Roth is the best!
5.0 Rating
January 15th, 2010
Great office, great people
5.0 Rating
September 24th, 2008
This Doctor Cares!
4.0 Rating
March 16th, 2017