Rate Now
Share Your Experience
Have you seen Dr. Ronald Trout?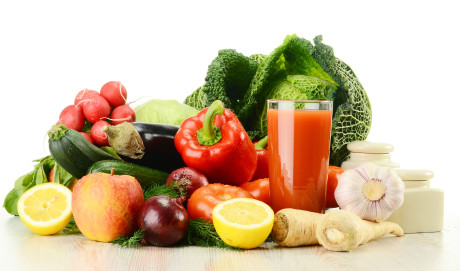 Type 2 Diabetes
Type 2 diabetes is a chronic disease in which your body is unable to maintain a normal blood sugar (glucose) level.
Quality Rating
Highly Satisfied
40 Ratings with 9 Comments
5.0 Rating
August 21st, 2016
5.0 Rating
May 20th, 2016
Wonderful doctor!!
I have gone to Dr. Trout for years, as has my parents and sister. He is always friendly and remembers personal details...other than medical details. True doctors often don't have very long to spend with you, but he makes time for what is important. I like the staff as well, they have always squeezed me in in an emergency, and have worked well with me, as I haven't been able to afford insurance, but make too much for assistance, for about the past 6 years.
1.0 Rating
November 16th, 2015
1.0 Rating
January 15th, 2014
My mother has been a patient of Dr Trouts for many years. She suffers from COPD , Congested Heart Failure and Emphysema. She was recently hospitalized due to the above conditions where the attending physician, in a very loving manner told my mother that it was time for her to get her affairs in order and recommended Hospice. Given that conversation and the fact that I love my Mother I got the ball rolling to attain FMLA ( Family Medical Leave ) thru my employer to be used intermittently to be with her during her time of need. I brought the paperwork with me to her follow up appt. where Dr Trout refused to sign the papers stating he doesn't do FMLA. Then stated something about how am is he going to get paid. I have never witnessed a Doctor behave in such an unprofessional manner! Irregardless of the events of this office visit I WILL be by my mothers side during her upcoming times of need. I give Dr Ronald Trout zero stars!!
5.0 Rating
March 27th, 2012
I have been a patient of Dr.Trouts for about 12 years. He is an excellent Dr. He promotes staying healthy with necessary test to keep an eye open for any problems that could be remedied at the onset. The thing I like the most about him is the fact that if you have a different opinion on things, he always listens and doesn't force you to see things his way or make you feel uncomfortable if you don't want to have a certain test done,etc. He just lays it all out for you and you decide. He's an extremely intelligent Dr.and you would do your health a great favor by having him as your Dr.
5.0 Rating
August 10th, 2011
CChris Tompkins
3.7 Rating
June 8th, 2011
Dr. Trout has been my family physician for 16 years and he is great. However, he is with a group called MIMA and their employees are uncourtious, rude and lazy. They do not return phone calls and are the most unprofessional group of people. I was having heart palpitaions and Dr. Trout ordered numerous test for me at another MIMA location. The girls transfered me back and forth and I was hung up on. I NEVER received a phone call back and ended up in the ER. Shame on MIMA for hiring people with no education, empathy or professionalism for the sake of saving a few dollars to pay someone who is capable of customer service.
2.3 Rating
April 15th, 2011
Too Little Time With Patients - Staff is usually rude
Dr. Trout Overbooks so if you go for an appointment there, you are herded like cattle and wait in the office from 5-10 minutes each time. The nurse Molly and the receptionist are often rude and crass and obnoxious. You have to beg borrow and steal to get test results and then when you finally get them, no one wants to explain why you had those tests nor what the results mean. Dr. Trout is a wonderful man, but he seems overloaded and his staff is rude.
5.0 Rating
April 26th, 2010
Realtor
5.0 Rating
August 5th, 2017
5.0 Rating
March 6th, 2017
4.0 Rating
December 6th, 2016