Rate Now
Share Your Experience
Have you seen Dr. Ronald Weakley?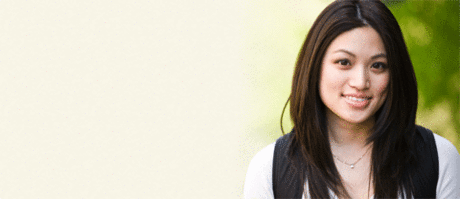 Birth Control
Get the facts about birth control so you can decide which type is right for you.
35 Ratings with 11 Comments
5.0 Rating
June 19th, 2017
I Think He's Great
3.0 Rating
May 28th, 2015
1.0 Rating
November 24th, 2014
Do Not Choose Him! Half a star ONLY!
Worst place ever! Looks beautiful bt the staff he has is useless! Only the head nurse there is good!!! He is rude & his staff that does the paperwork is useless! The wait time sucks! They schedule you to their convince not the patients. I neededy utlrasound after 4:30 so I could get a ride to the doctors by my husband & they told me they couldn't do it even tho they scheduled my app at 4:30!! Then called me the day before to tell me I had to move my app up to 9am! They are brain dead there!! I'm looking for a new doctor!!
1.0 Rating
March 17th, 2013
The worst experience of my life
I'm 35 weeks and on my second child I had no real problem with this doctor untill this last appointment I just had, He was so rude because I asked about these red circular spots were, that are taking over my body its a concern for me so I felt it should have been a concern for my doctor to He told me "what do you want me to do about it and I don't know just see a dermatologist." I almost felt like it was a joke or something cause He does have a unique since of humor so I said "well Your the doctor should you know the question" It made me feel like i was wrong for asking a question, he made me feel like my feelings did not matter. For how long he makes you wait to see him on your appointments you think he would take his time with you instead of trying to run out the door.
1.0 Rating
March 15th, 2012
i hated this doctors office
1.0 Rating
September 21st, 2011
Avoid this dr.
Dr. Weakly is by far the worst dr I've ever been to. Caution, he is rude. Condescending and very unprofessional. I made the mistake of seeing this dr and went thru he'll and back during my labor and recovery because of him. He was 2 1/2 hours late to my labor. Scalding me like a child and in many words called me stupid for not wanting a epidural. The list goes on. I in fact didn't even see him for my 6 week check up.
1.0 Rating
September 16th, 2011
Foot out the door.
This Dr has an extremely high patient load, outdated equipment, and takes very little time. It is very obviuos where his priorities are... and that is not on his patients. Our last visit I was running behind with the checkbook so they skipped my wife until I arrived with their money. We were the 1st appointment of that day and within 10 minutes of the office opening an already 10 minutes late the waiting room was standing room only. We had to wait nearly an hour after I arrived to be taken to the room, then another 20 minutes to be seen. Once the Dr finally arrived we had maybe 2 minutes with him before he literally had the door cracked with one foot out trying to leave in the middle of our questions. Needless to say we couldn't find a new Dr. fast enough.
5.0 Rating
August 16th, 2011
The BEST doctor ever!!
If anyone gets the chance to have Dr. Weakley as theirs, they will be in the BEST hands! Dr. Weakley listens to his patients and "feels" between the lines (reads). Almost 18 yrs ago, I "felt" disconnected in my pregnancy. Dr. Weakley "felt" through my lost words and realized my baby -although not showing it- was distressed. He induced and came to realize my baby had swallowed fluid. Because Dr. Weakley listened to me and saw through my confusion, he had an emergency neo-nato unit team already prepared and ready to administer aide to my newborn. Again, Dr. Weakley listens to his patients. 18 yrs later I still send blessings his way! :) GOD BLESS YOU DR. WEAKLEY.
5.0 Rating
May 29th, 2011
I love Dr. Weakley!
1.0 Rating
March 3rd, 2010
it was easy to make an appt only had to wait a month for it. wait to actually see the doctor was 2 hours . I personally felt his bed side manner was completely unappropriate he needs to be in tr position of the patcients before he tells anyone what should hurt or not. will not be returning!!! and will tell friends and family to avoid this dr
5.0 Rating
December 19th, 2016