Rate Now
Share Your Experience
Have you seen Dr. Rosalind Cadigan?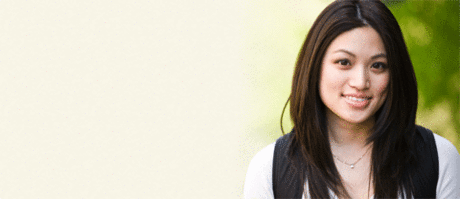 Birth Control
Get the facts about birth control so you can decide which type is right for you.
31 Ratings with 11 Comments
1.0 Rating
December 14th, 2015
Needs a better staff
The wait time is ridiculous, no matter how early you try to schedule for your in for at least a 45 minute wait. The staff is horrible. They give you wrong appointment dates and don't apologize for the mishap they try and blame it on you. This isn't the first time they've gotten my appointment or medication wrong. Several times I've gotten the wrong dosage from my pharmacy and I call the nurse to correct it and still they get it wrong. The Dr. is great and friendly and relatable but she really needs a better staff, ones that know what they're doing.
5.0 Rating
March 23rd, 2015
Dr. Cadigan made my entry into moterhood an amazing experience
5.0 Rating
March 5th, 2015
Wonderful Experience!
I have been going to Dr. Cadigan for many years. I love her! She is kind, patient, and an excellent surgeon. For a brief period of time I had some trouble with her office staff but everyonr there now are great! I would nver go anywhere else Also I am guaranteed to see my doctor when I go there even if I have to wait if fhe is busy at the hospital.
5.0 Rating
May 20th, 2014
Great Doctor
5.0 Rating
April 1st, 2014
Great Doctor!
1.0 Rating
May 22nd, 2013
Horrible front office staff.
Dr. Cadigan isn't a bad doctor, but the office staff is so unbelieveably awful that after 2 years, and several visits. I will NEVER return. The wait time was always longer then an hour, my last visit I waited over an hour and had to leave and reschedule the appointment. I ended up switching Doctors --- they keep saying they have refunded my co pay but I've not gotten anything back and they do NOT return phone calls. They wouldn't cancel my appointment until they had proof I'd seen another doctor, they're rude, unprofessional, and do not pay attention to the people waiting. And they need to take the co-payment AFTER the visit during check out. Fighting with them for a refund has been ridiculous. They've sent several certified letters when I haven't scheduled my appointments, and of course charge for a missed appointment that they would not let me reschedule because I was "past due" for the check up. I can't afford to take off work for a 2 hour doctor visit every 4-6 weeks for a pap smear.
1.0 Rating
November 14th, 2012
Horrible
I used Cadigan for my first pregnancy and briefly after for check ups. Staff is incredibly rude--they are always very short with you. They are horrible about getting back with you and returning phone calls if you need anything. Wait time is always long. I also never found Dr. Cadigan very personable.
5.0 Rating
July 17th, 2012
She is amazing in every way. She is a great DR and truly cares. She sits down, she doesn't rush you, she listens, she truly cares. I have recommended her to all my fronds and family and about 5 people go to hr now and would gladly tell you the same thing I am.
1.0 Rating
August 12th, 2011
Awful experience! UNPROFESSIONAL STAFF
AGREED! Staff is UNBELIEVABLY RUDE!! Actually had to wait an hour (w/a gown on) Dr Cadigan never did show up, got dressed, left! They never returned my $15 copay... Rescheduled appt stemming from an abnormal pap and bleeding me dry saying she needed 3 normal paps after that! After 2 normal ones I was satisfied with that result so I tried to cancel my appointment! The receptionists said they would HAVE to reschedule me! Finally after fighting with the unprofessional staff over this Dr Cadigan agreed... I cancelled the appointment. The following day I received 8 (no exaggeration) phone calls now demanding I schedule an office visit for a blood pressure check! Do they need $ that bad?!? They MUST because if that wasnt enough, they just billed me$20 for a missed appt! These PEOPLE ARE REDICULOUS!!! Dr Cadigan may not be a bad Dr but her receptionists are obnoxious bullies who have nothing better to do than harass her patients. I wouldn't go back there if she was the last OBGYN on earth!!
5.0 Rating
June 11th, 2009
Dr. Cadigan
3.7 Rating
September 6th, 2008
Dr. Cadigan's Review
She is a very good Doctor overall. We are expecting our first baby and she has been wonderful with that. However her office staff seems to have a diffrent mood over the last couple of months. We are starting to feel uncomfortable with them and the way they treat some patients. They were all very nice to began with but all of the ones we started with seem to have left her office. She overall is great but the office staff needs some work in our opinion.
1.0 Rating
April 12th, 2017
Nearby Doctors

Dr. Rosalind Cadigan is similar to the following 3 Doctors near Knoxville, TN.