Rate Now
Share Your Experience
Have you seen Dr. Rosemary Corderi?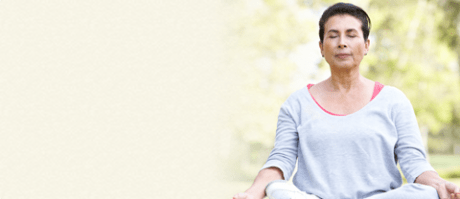 COPD
Get the facts about chronic obstructive pulmonary disease (COPD), including symptoms and complications.
22 Ratings with 7 Comments
1.0 Rating
March 25th, 2015
5.0 Rating
June 30th, 2014
A GREAT DOCTOR
I'M A FORMER PATIENT OF DR CORDERI AND A NURSE. SHE IS A WONDERFUL CARING DOCTOR WHO KNOWS HER STUFF. I WAS SADDENED TO READ SOME OF THESE REVIEWS BECAUSE THEY DON'T ACCURATELY DEPICT DR CORDERI. IN THE RAPIDLY CHANGING WORLD OF MEDICINE, UNFORTUNATELY, DR ARE STRETCHED THIN. IF I HAD A MAJOR MEDICAL PROBLEM I WOULD WANT HER AT MY BED SIDE AND SHE WOULD BE THERE.
1.0 Rating
July 8th, 2013
Can I get a refund?
First of all, she came in the room in some casual linen pants, a pink sweater that sloppily hung off her shoulder, and flip flops! She had gross looking toes which I couldn't tell if they were unhealthy or if they were painted some strange greenish/brown color. Her hair was in a messy ponytail all over the place. Not what I want to see my doctor looking like. Her appearance pretty much summed up her entire attitude towards medicine. I went to her for some advice about my serious problem with motion sickness. I must have been the first person to ever ask her about this because during the whole time in her office she was on Google telling me things she was reading about it on the internet. Obviously, I read all of that before I even made the appointment! I told her all of the remedies that I have tried, one of them being taking ginger. She says, "Ginger? Really?"... Then after looking it up, "Oh you're right, you can take ginger for that...".... I just sat there for the entirety of my visit thinking, "DUH!!!" She was of absolutely no help at all and I'd really just like my co-pay back. She asked me if I wanted to see an Ear/Nose/Throat Dr. about it or have her talk to one she knows and get back to me. Obviously I said for her to talk to one and save me an office visit. That was 2 weeks ago, and I haven't heard anything back and don't plan to. She gave me a prescription for something (only thing she was good for) and when I tried to tell her what pharmacy to send it to, it was like talking to a 4 year old who couldn't pay attention long enough or comprehend what I was saying. I'm not trying to be mean, this is really how it was. I left there completely amazed that this woman has an MD. Not to mention, I was NOT ONCE asked about any previous or current medical conditions, family history, etc. I read the drug facts and it was saying not to take if you have history of such-and-such, and so on and she never even asked me about any of that stuff! I don't know about you but I like my physicians to be totally aware. Also, when I told her what drugs I was allergic to, her reaction was, "That's crazy! No one's allergic to that!" .... To sum up: She was just extremely unprofessional.
1.0 Rating
October 19th, 2012
Airhead
1.0 Rating
January 4th, 2012
2.3 Rating
April 1st, 2011
I was delighted to have found Corderi as she established her practice in Weston, where she was warm and wonderful and accessible and available, but since moving to Watertown hers has become just another bottom line factory: get 'em in and get 'em out. I am in pain - PAIN - from what I suspect is Lyme disease (recent tick bite) yet was turned away when I was 10 minutes late for an appointment (my first visit to the new location; got a little lost), and had my next day (inconvenient but essential) appointment cancelled by her office. Shame on her. Such a pity...
1.0 Rating
August 18th, 2010
5.0 Rating
April 26th, 2017
5.0 Rating
April 26th, 2017
2.0 Rating
April 7th, 2016
5.0 Rating
March 7th, 2016
4.0 Rating
October 7th, 2015
Nearby Doctors

Dr. Rosemary Corderi is similar to the following 3 Doctors near Allston, MA.