Rate Now
Share Your Experience
Have you seen Dr. Rosemary Geary?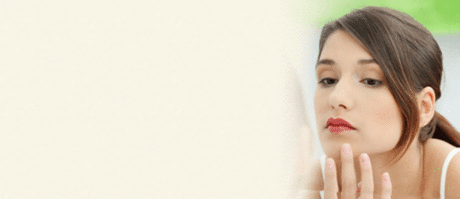 Acne
Get the important facts about acne, including the different types and what causes it.
33 Ratings with 11 Comments
5.0 Rating
February 10th, 2016
1.0 Rating
November 17th, 2015
5.0 Rating
March 23rd, 2015
5.0 Rating
May 9th, 2013
annual check-up
1.0 Rating
March 9th, 2013
Staph infection
I've been a patient for the past few years but have just recently changed to a new office after getting a staph infection from a simple cyst removal. I knew it was infected when I went in for my follow up appointment and told them it was actually painful. They took a culture and sent me on my way with a very weak antibiotic. I began calling them three days later and left messages telling them the infection was getting much worse and someone needed to call in a stronger antibiotic. It took them a day and a half to return my call and after 5 days they confirmed that the culture came back as staph. 5 days later! Needless to say I did NOT go back in to let them deal with the infection but switched to another derm office that I felt I could trust. Thankfully the hole in my leg has begun healing and the staph infection is gone after being treated properly.
5.0 Rating
October 16th, 2012
Geary is the best!
1.0 Rating
April 20th, 2012
better off with leaches
I went to this Dr at the recomendtation of my main doctor. Big mistake. Every appointment..she acts as though she has never seen me before...and it is very clear she does not bother to read your chart as to your prior visits. Last time in there, they insisted on letting medical students observe the appointment. All she did was talk to them and try to impress THEM. barely spoke to me at all. Do yourself a favor...If you have skin problems..or cancer like I have..Go buy some leaches at a fish store, bleed yourself like they did in the middle ages.You will be better off. This thinks very highly of herself..and cares nothing about her patients.
1.0 Rating
December 5th, 2011
The worst doc I have been to, she never sat down! Looked at her watch several times, I felt like she was in such a hurry to get done with me. Not a doctor I would recommend.
1.0 Rating
October 6th, 2011
Deciding to go elsewhere...
Note to the doctor's....if your medical staff is incompetent then it will effect your patients and ultimately your practice and pocketbook. I tried to call and get information on the doctor from the staff...I left a DETAILED voicemail for the 'medical assistant' regarding my questions. They called me back to make an appointment...REALLY?!Why did I waste my time leaving a message? She explained that the medical assistant gave her my name and number to make an appointment. I explained to the appointment maker that I left a VERY DETAILED message for the 'medical assistant' and was expecting a call back to answer those questions. I work in a cubicle environment and cannot go into detail currently. Her response to me was less than stellar...annoyed even...well imagine my annoyance with your office's inability to take a message. You know what, I will just go to someone who can chew gum and walk at the same time, because thinking is apparently out the question for your office. Then to suggest that I go to the website to look at informatoin when all you have to do is answer my questions. I am so sick of companies directing me to their website when you are talking to a human being on the phone. If I am on the internet, then I want to be on the internet, but if I am talking to you, then I actually want human interaction...speak to me and don't redirect me to a website. I'm on the phone not on the computer. Take your attitude down to the unemployment office and save this job for someone who really wants and needs a job. Apparently I as the customer am taking up too much of your time!
5.0 Rating
September 17th, 2010
5.0 Rating
May 12th, 2017