Rate Now
Share Your Experience
Have you seen Dr. Ross Cohn?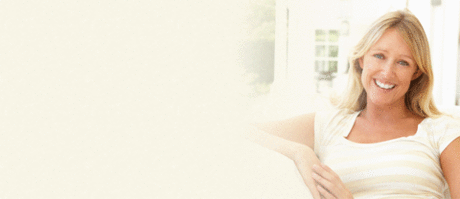 Hysterectomy
Learn about why this procedure is performed, who gets it done, and the different types of surgeries available.
35 Ratings with 9 Comments
5.0 Rating
January 4th, 2017
Great experience
5.0 Rating
June 30th, 2016
5.0 Rating
June 12th, 2016
Great doctor!
1.0 Rating
March 3rd, 2015
Uncomfortable & Unprofessional
My one appointment was the worst experience I've ever had in a doctors office. To begin, the waiting room was cramped, dirty, hot and was standing room only and my wait was 1 hr 10 mins!! Once in the exam room I felt very uncomfortable due to the dated equipment and uncleanliness. The restroom off my exam room was more of a storage closet. He read my notes from my OB/GYN and referred to GYN by his first name for the duration of the appointment...very unprofessional. Starting my pelvic exam there was no female nurse at first. He put red SOAP on my privates (ouch!) and commented jokingly "I know [OB/GYN's first name] has been all up in this but I like to look around for myself. Hahaha." I looked at him funny and at that moment he jammed some type of bristly stick in my urethra and I screamed. Since he had talked over me during the first few minutes I guess he missed the part where I said "the last time my urethra was cathed in the office my bladder collapsed causing excruciating pain." As he was "all up in there" he didn't ask how I was feeling or any medical history, he only wanted to talk about my OB/GYN and what a "cool guy" he was and told some inappropriate jokes. He told me finally that he had no idea what was wrong and to just get a ct scan and come back. When I got dressed and washed the burning soap away he came in and flirtatiously escorted me out and placed his hand on the small of my back and around to the side thanking me for coming in. I had a lump in my throat, was in extreme pain and felt very uncomfortable about what had occured. I made a fake return appointment and went immediately to my OB/GYN to inform him of what a creep Cohn was. He apologized profusely and found me a female urologist that he knew and trusted and said he would be talking to Cohn. If it would allow for 0 stars that's what I would select.
1.0 Rating
January 29th, 2015
1.0 Rating
January 19th, 2015
Not recommended.
5.0 Rating
February 26th, 2012
Very satisfied
5.0 Rating
July 4th, 2011
Really excellent doctor
5.0 Rating
October 16th, 2010
Great doctor
I had a kidney stone, which was the absolute worst experience of my life. Dr. Cohn got me in the same day I went to the ER, and he took me to surgery and removed the stone that day. I hope I never have a stone ever again, but I would recommend this doctor to anybody.
1.0 Rating
January 24th, 2017
1.0 Rating
January 24th, 2017