Rate Now
Share Your Experience
Have you seen Dr. Ruchir Agrawal?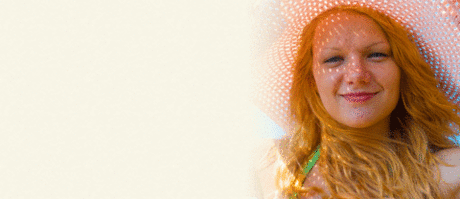 Skin Cancer
Get the facts about skin cancer, including the different types and symptoms.
Quality Rating
Highly Satisfied
42 Ratings with 27 Comments
5.0 Rating
September 14th, 2016
Amazing practice
Wonderful, caring doctor! Always gets us in for an appointment quickly. The staff is so kind and friendly. I am always able to get my son in quickly and I never sit in the waiting room for long. He always answers my questions and takes all my concerns seriously! As a concerened mother who is new to having a young child with severe allergies he always makes me feel more at ease and is very helpful with all my questions. I couldn't ask for a better doctor for my 2 year old son!
5.0 Rating
September 12th, 2016
5.0 Rating
July 10th, 2016
Dr. Agrawal is consistently prompt and the office is very well organized. He spends as much time as I need to explain the treatment options available to me. I would highly recommend him to anyone suffering from ailments that other specialists haven't picked up on. He runs appropriate lab work that other practitioners never took the time to investigate. Dr. Agrawal is brilliant, yet humble and treats his patients with such respect. I will continue to see him throughout the course of my treatments.
5.0 Rating
April 6th, 2016
The best!
5.0 Rating
March 10th, 2016
Dr A is the BEST!
5.0 Rating
March 8th, 2016
Food Allergy Healer! Your Allergy Angel on Earth!!
This is your allergy savior!! He TRULY cares about his patients. His staff is amazing, kind and loving. I've never met a doctor who is more devoted to his patients and truly HEALING!! My daughter walking in with a peanut, treenut and banana allergy and now is FOOD ALLERGY FREE! I can't even believe I can type those words. We were told that was an impossibility. Our lives our completely changed because of his man. He is truly an angel on earth. His goal is to help you and heal you and change your life forever!
5.0 Rating
March 3rd, 2016
Best Allergist You'll Find
We feel so very lucky to have Dr. Agrawal as our son's allergist for his severe peanut allergy. He treats him with OIT (oral immunotherapy) and the fact we are able to drive to him, where others have to fly in, makes me feel even more fortunate. He is the best doctor in any field I have come across with not only his compassion but his knowledge and I wouldn't hesitate to recommend him to anyone looking for the best allergist around.
5.0 Rating
December 19th, 2015
Best Doctor in Georgia hands down
It is almost impossible to put into words how I feel. My child has had the worst allergies and skin issues. We have been to EVERY doctor in Georgia (seems like it) and we live quite away from his office but after our first visit I knew this was the place to be! The other doctors we have seen seem to have a short term cure(5-10 days) Long story short after our initial visit I just knew he had the answers. by day 10 of treatment I have an accurate diagnosis and a child who has improved one million times. His skin is smooth his issues have subsided. His self confidence has shot thru the roof. He is great and my son is a different child! I would recommend Dr. A to everyone. If your looking for answers I can guarantee you the answers and cure are just an office visit away. Thank you Dr. A !
5.0 Rating
November 30th, 2015
5.0 Rating
July 16th, 2015
Parent of Patient
5.0 Rating
May 16th, 2015
Unparalleled
Dr. Agrawal is, hands down, the best doctor that I have ever had. He has taken my panicked calls on weekends and spent more time on my case than I could have ever asked for. He has even helped me get to other reputable specialists to help me handle my particular case. I could never have gotten this far without him and I have never been so grateful to any doctor in my life. You should definitely consider Dr. Agrawal when suffering from allergic conditions: he's a miracle worker!
5.0 Rating
April 4th, 2015