Rate Now
Share Your Experience
Have you seen Dr. Rupa Desai?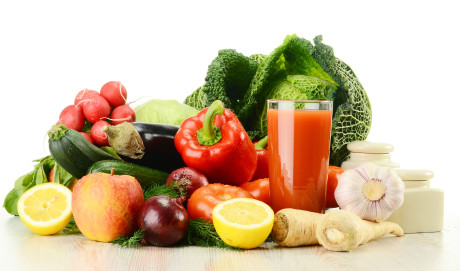 Type 2 Diabetes
Type 2 diabetes is a chronic disease in which your body is unable to maintain a normal blood sugar (glucose) level.
17 Ratings with 7 Comments
5.0 Rating
October 14th, 2016
Compassionate and thoughtful
5.0 Rating
October 12th, 2016
Most trusted doctor
Dr. Desai, is the most caring, trusting, kindest doctor I have ever had. I have been with her for so many years, I would say going on over 15, and she is sweet and has a warm heart. She makes you know she cares, takes the time to listen and makes sure she treats all matters of concern. I changed insurance companies which made her out of network but still go back and pay to keep her. Thank you so much for being a great doctor, one I always turn to and trust.
5.0 Rating
October 13th, 2015
1.0 Rating
March 24th, 2013
She is rude
While this facility and NorthShore in general are fantastic, Dr. Rupa Desai is far from the excellence provided by NorthShore. Luckily, she's not my doctor, but I had to see her because my doctor was out of the office. I will never ever see her again. She is rude, arrogant and belittles her patients. I walked out and decided to wait until my doctor comes back. She is the right doctor for you if you like to be humiliated, otherwise, you better look for someone else. Really, anyone else at this facility will do.
1.0 Rating
October 22nd, 2012
Rupa Desai worst doctor you could possibly go to
I was prescribed medication for anxiety, from my regular MD, and I needed a refill 3 days early. My MD wasn't on call that weekend so I called NothShore staff twice, and literally the nurse on the phone snapped on me and said to stop calling every five minutes. (I called an hour later). So she made an appointment for me with Dr.Rupa Desai. Beside the 1 hour wait, Dr.Rupa Desai snapped on me by not looking when my medication was originally prescribed and treated me like an addict. When she finally realized that I'm only trying to get it 3 days early she gave it to me,she didn't diagnose anything, didn't talk to me about my GAD and Social Anexiety Disorder. She kept yapping how good Paxil was and wrote me a script for Paxil with 10 refills, she wouldn't let me talk or listen to me when I tried telling her this drug doesn't work for me because I've tried it before. She basically prescribed me a medication for depression,PTSD with bunch of side effects. Not for my anxiety, and never let me speak during the visit. I will never again visit Dr.Rupa Desai or her staff for anything. I am thinking about switching from North Shore University Health system and going somewhere else.
1.0 Rating
September 8th, 2012
Greedy doctor who is playing with her patients lives
I had a positive pregnancy test and did not have a OBGYN, so went to Dr. Desai who I had gone for regular ailments off and on. She identified as a pregnancy by blood test but the ultrasound showed no sign of pregnancy, which was an indication of ectopic pregnancy. She should have sent me to an OBGYN immediately but rather told me to wait for another 10 days and then she herself would do another blood test and ultrasound. Three days later, I had to go to the ER and had to had an emergency operation to remove one of my fallopian tube. My friends kept telling me to go to an OBGYN but it was my mistake I trusted Dr. Desai. Basically she wanted to make her own fees and also referral money for blood tests and ultrasound. What a noble act for a noble profession
5.0 Rating
September 20th, 2010
A very friendly doctor
2.0 Rating
August 4th, 2017
5.0 Rating
August 18th, 2015
3.0 Rating
March 28th, 2015