Rate Now
Share Your Experience
Have you seen Dr. Russel Mckenna?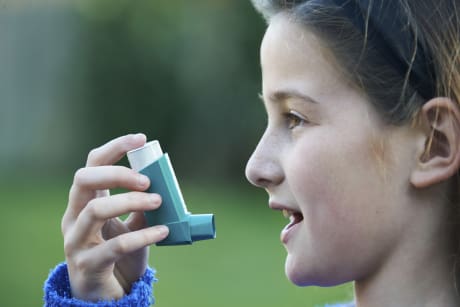 Childhood Asthma
Get the facts about childhood asthma, including the causes, symptoms and complications related to this condition.
20 Ratings with 10 Comments
5.0 Rating
March 3rd, 2013
Great pediatrician
1.0 Rating
June 29th, 2012
Not Recommended!
Flaky receptionists... Hard to get an appointment. I once waited nearly 2 hours for him to see my sick child. My appointment was at 4pm, was finally sent to an exam room after an hour, and then waited another 45 minutes in the exam room- I could hear people joking in the hallway about time to go home when Dr. McKenna realized that we'd been forgotten! And another time I brought in my sick baby to be seen, was told that he's fine it's just a virus, but that he has a shortened muscle in his neck (and stretched his neck till he screamed in pain, to show me what was going on) and recommended a pediatric physical therapist, which was all accurate and I was satisfied with this visit. But two days later the same baby had his 4 month well check. Dr McKenna came in with a doctor who was shadowing him and acted like we hadn't been seen just two days before. He acted surprised to see my baby's neck condition, stretched his neck again till he screamed in pain and told me that I need to take him to a physical therapist and get that taken care of right away. I pointed out that he told me that just two days ago and that I'd already made an appointment for next week, and he said "well you'd better not miss that appointment" and rushed through the rest of the examination. I switched pediatricians after that! (it was the last straw... definitely not the first time I wasn't happy after a visit with him!)
2.3 Rating
May 29th, 2012
I left very frustrated
We were told by the staff twice that the Dr. had an emergency in the morning and then in the afternoon they rescheduled me 3 times, messed up our paper work and then we spend an hour and twenty minutes in the waiting room, only to be told by Dr. McKenna that there wasn't an emergency, the staff just wanted to go home early so they had overbooked the appointments trying to cram everyone in. VERY frustrating for someone with a baby who was only a week old at the time.
5.0 Rating
October 13th, 2011
Dr. McKenna is an awesome Dr. I am surprised to hear others say he was not supportive of breastfeeding. I solely breastfeed my little boy who is 9 months old and he has been nothing but supportive. He helps put my fears at ease, and listens to all my concerns. He has been great when we dealt with a sickness and is very caring. I trust my child's life with this man. I don't think you can give a better review than that.
5.0 Rating
August 18th, 2011
1.0 Rating
June 17th, 2011
Not Very Supportive
Dr. McKenna seems to be a knowledgeable physician. He has been my 5-month-old's pediatrics since her birth. However, I would not recommend him based on my experience. His directions and responses to questions are sometimes very difficult to understand. He does not come off as very supportive of the decisions I was making as a parent. He also showed little to no support of breastfeeding, voicing surprise that my that my exclusively breastfed baby had such great weight gain.
2.3 Rating
May 24th, 2011
i don't recommend him
When I leave his office I do not feel comfortable that is diagnosis was accurate. I also feel belittled and feel like "i am a silly mom that has no idea about what i am talking about" On a less serious note he labeled my infant daughters yeast infection as a simple diaper rash- Google helped me solve that issue and on a more serious note fevers have been dismissed- I take my kids elsewhere now.
5.0 Rating
November 29th, 2010
1.0 Rating
October 18th, 2010
Dissapointed
After a belittling appointment with Dr. McKenna we can no longer recommend him. He would not take the time to listen to what we had observed with our baby, would not provide any detailed explanation other than he was right and we are wrong, even though his now right in contrary to what other care providers had carefully explained a few weeks earlier. Bottom line, if you have a sick baby, stay away from him.
5.0 Rating
April 6th, 2009
5.0 Rating
August 20th, 2016
5.0 Rating
February 3rd, 2016