Rate Now
Share Your Experience
Have you seen Dr. Russell Sachs?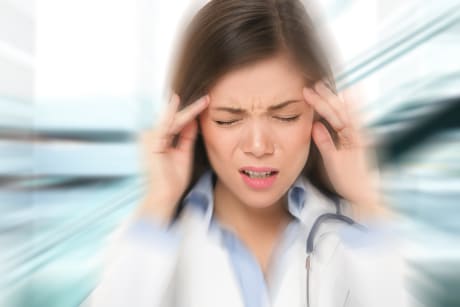 Migraine
Get the facts about migraine headaches, including the different types of migraine and migraine triggers.
47 Ratings with 25 Comments
1.0 Rating
May 3rd, 2017
can't wait to see this so called doctor in jail!!!!!!
1.0 Rating
July 12th, 2016
2.0 Rating
March 30th, 2015
5.0 Rating
May 19th, 2013
A word to the wise
I have been a patient of Dr. Sachs for four years and have nothing but positive things to say about him. He always treated me kindly and even took the time to ask how my son was doing and about the classes I was taking. He was very helpful and asked if my medications were still effecive and was happy to make changes if needed. Before I became a patient of his, I was bedridden, in constant pain and depressed. With his help, I soon felt well enough to work again and go back to school. I was able to do so many things that the pain had kept me from doing. In a way, he gave me back my life. I read one of the comments from someone whose family member overdosed and they blamed Dr.Sachs for it and said that he turned her into a drug addict. Well, there is no way she could have overdosed unless she took a huge amount of the medicine instead of as directed. She may have mixed the medication he prescribed with other meds she got from a friend or off the street. People like her is why people with legitimate pain have such a hard time getting the amount of meds they need because the medical community is so fearful of the misuse of these medicines. As long as people are responsible with their prescriptions and take them as directed there should never be overdoses. These people who are just looking to get high are ruining it for the rest of us patients in chronic pain. The family members of the ones who have overdosed have to stop blaming good doctors like Dr. Sachs and realize that their loved ones have an addiction problem.
5.0 Rating
November 28th, 2012
Great Dr
5.0 Rating
November 4th, 2012
You and your family are in my prayers.
I have been a patient of Dr Sachs for three years now. I have been trying to find another doctor that I can afford. Please, does anyone know if he is coming back? I hope I will find one soon, because I have no quality of life when I am in this pain. Dr. Sachs I do not mean to sound selfish, but we need you. GET WELL SOON
5.0 Rating
October 26th, 2012
Great Doctor and Hoping for a FAST RECOVERY!
Dr. Sachs -- I hope that your recovery is speedy and that you are back to your 100% + self very soon... It was unfortunate to hear about your accident... As for the negative reviews -- Dr. Sachs is not a rude person -- he is blunt sometimes but not RUDE... He is not a jerk and I think he has a great bedside manner... He talks to you, jokes, heck -- he has even showed me and my other half (the actual patient by the way, not me) pictures from family vacations; what other doctors do you know that actually do that? And he is not a pill pusher either and hes not all about money because believe me with trying to find a new doctor his $100-$135 is very nice compared to the $300 plus that other doctors are asking... And the staff there is AWESOME, they are some of the nicest women I've met!
5.0 Rating
October 23rd, 2012
5.0 Rating
October 22nd, 2012
Missed badly
5.0 Rating
October 20th, 2012
Best wishes for a speedy recovery!
Been seeing Dr. Sachs for four pain-free years. Devastated to lose his services due to his unfortunate accident--it's as though it had happened to a family member. He is an intelligent, vibrant man with a huge practice of patients who respect and adore him, even though he is strict when it comes to drug-seekers and has no qualms about showing them the door. So far it has been a big disappointment trying to replace him as the majority of pain docs now seem more interested in coercing patients into all manner of expensive procedures: even though I have been on a simple, effective medication regimen for years, now I have to be subjected to trial-and-error procedures, and receive a sacral injection monthly. This will at least triple what Medicare and United will have to pay out for me, not to mention the inconvenience of the extra visit and the risks involved with these spinal injections--which have not worked for me in the past. Dr. Sachs is in our daily prayers, and we will miss him sorely.
5.0 Rating
October 17th, 2012
i will miss his professional and kind manner
i have been seeing the doc snce 2004? he has a wonderful patient-Dr. repore. i don't think i could do his job, listen to complaints and moaning all day. he has been wonderful to me. he is a very kind human being. i heard that he has been in an accident. i can only pray that he recover soon, and i hope he does not actually become a PM patient himself. you cant make all the people happy all the time. and there are druggies out there, he ask for all the info that YOUR telling the truth. just because you look ok on the outside DOES NOT mean your not briken on the inside. i will miss his professional and kind manner. ours prays are with you dr Sachs and family
5.0 Rating
October 15th, 2012
Nearby Doctors

Dr. Russell Sachs is similar to the following 3 Doctors near Green Cove Springs, FL.