Rate Now
Share Your Experience
Have you seen Dr. Russell Weister?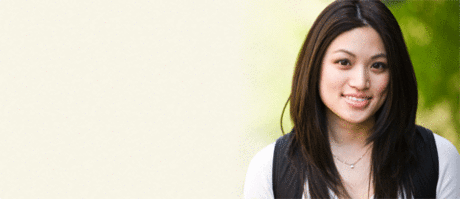 Birth Control
Get the facts about birth control so you can decide which type is right for you.
17 Ratings with 8 Comments
1.0 Rating
December 8th, 2015
Insulting waste of time
I am a 25 year old woman who was seen by this doctor near the beginning of 2015. I came here with concerns over my extremely irregular and excruciating cramps. Along with concerns of infertility, possible PID or endometriosis. I left this office insulted, with unanswered questions, given only an inappropriate follow-up visit with an ultrasound technician. I told him during the visit that I had already had an ultrasound that showed nothing. Also, as a gynecologist he should probably be aware that ultrasounds have been proven largely ineffective in detecting endometriosis. When I told him of my cramps that often keep me from work. Which are so painful I have almost passed out, I have screamed when they hit me before. I cannot walk sometimes and the only thing that will relieve them is hot water. This guy says "I'm not giving you pain pills for your cramps." Literally, these were the first and only words that came out of his mouth to address my concerns. I did not ask for, insinuate, or mention anything regarding medication of any kind. My mouth literally dropped open. He didn't ask me any questions about why I was there in the first place, just dove right into the exam without hardly even an introduction. I still do not know what is going on with me, because this Dr. Russell Weister was so horrible to me I have had shell shock since the incident. I an booking an appointment with another, hopefully, more compassionate, knowledgeable, and less assuming doctor with at least enough decency to give a follow-up call or email. He didn't even tell me if I was healthy or ask if I had gotten a recent enough pap smear. He didn't address my infertility concerns or discuss any possible issues I was having. I am a kind soul, but this doctor made me feel hate. Waste of my time and money. I have no idea what his problem is but he should at least be professional at work. I saw this said in a review on another site, and I couldn't agree more: I wouldn't wish this doctor on my worst enemy. Avoid at all costs.
1.0 Rating
April 14th, 2015
changed my life
Dr. Weister presented in the Labor and delivery room without introducing himeself to me while i was in active labor. He completely severed my sphincter muscle in two places. He had the nerve to tell my OB (as she entered the room) that I tore. A nurse gasped and said no, he cut her. However, he did not document the episotomy so " it never happened. " I have had 2 rectal repiars and suffer every day from Dr. Weister's careless actions. I have no respect for this man and his inability to follow medical protocol.
5.0 Rating
June 5th, 2013
Dr Weister did my hysterectomy, he was very caring, compassionate and professional. I appreciated the manor in which he respected the time he took to explain the surgical and healing process to my husband and me. I would not consider seeing a different OB/GYN. His office is very busy and always a wait, but knowing that provided prefect reading opportunity.
1.0 Rating
May 22nd, 2013
RN
Waited 2 hrs. New Patient. Annual Well Check but had some concerns. He presented at onset of visit as irritable ,rushed, and overall annoyed. I tried t ask a question and he ignored me to talk to male student @ my pap smear.Waited 4 years to finally be eligible for insurance since I had none as a student. No annual labs ordered, no communication. spent less than 10 minutes with me.Waste of time and now worried and not eligible for another visit till next year. Overbooked and needs to retire.
5.0 Rating
November 2nd, 2012
Wonderful OB-GYN
My sister and I had our children delivered by Dr. Weister. He is very caring, and has a great disposition. I would highly recommend Dr. Weister as someone who is an excellent physician! I had my daughter at 40 and while I had an easy pregnancy, my care was excellent. His staff is also very accommodating and friendly. Can't say enough good things about Dr. Weister's practice.
1.0 Rating
May 18th, 2012
the WORST doctor I have ever met
I was unfortunately transferred to Dr. Weister after developing preeclampsia late in my pregnancy. I wanted a natural birth but had to be induced at Swedish. I was able to have my natural birth, no thanks to Dr. Weister who wasn't even there for any of it. After threatening pitocin all day over the phone to speed things up(I refused it) mt baby was born so fast that he wasn't even at the hospital to catch her. He showed up 30 min. after, obviously agitated and began barking orders at everyone in the room. He then RIPPED my placenta out of me, causing me to hemorrhage, instead of allowing me to deliver it naturally. Dr. Weister has the worst bedside manner I have ever seen and clearly doesn't respect or value the process of natural birth. I would NEVER choose him as my doctor and can't imagine why anyone would.
1.0 Rating
July 28th, 2011
Unacceptable Bedside Manner
I was put at ease by the kind receptionist, but Dr. Weister made an already painful experience nearly unbearable. When my unanesthitized,cyst-related procedure left me sobbing in pain on the table, he coldly informed me that "some people just don't take pain as well as others" and left the room without even offering me a tissue or cleaning me off (not to be graphic, but I was basically left sitting in blood.) A confused nurse came in 5 minutes later, handed me a maxi pad, and told me I could go. I was HORRIFIED. I felt completely violated and uncared for. I will be switching doctors immediately.
5.0 Rating
February 27th, 2009
My husband and I found Dr Weister because we were having difficulties getting pregnant, 2 beautiful girls later I still see Dr Weister for my check ups and any other problems that may arise. Dr. Weister is very caring, explains to you in detail so that you understand every step of the way. His staff is as caring as he is. I highly recommend Dr Weister to every woman out there.
1.0 Rating
April 25th, 2017
1.0 Rating
December 16th, 2015
Nearby Doctors

Dr. Russell Weister is similar to the following 3 Doctors near Denver, CO.

Dr. Bronwen Kahn

Maternal and Fetal Medicine, Obstetrics and Gynecology, Obstetrics

Denver, CO 0 mi