Rate Now
Share Your Experience
Have you seen Dr. Ryan Cassidy?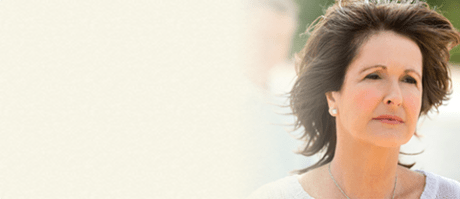 Metastatic Melanoma
The facts about metastatic melanoma, a serious skin cancer, including signs, symptoms & what happens to the body in each stage of cancer.
Quality Rating
Highly Satisfied
28 Ratings with 6 Comments
5.0 Rating
July 9th, 2017
He's a great doctor! I had a fusion done on c6-c7.He has been an awesome doctor. He takes the time to explain everything to u and your family. There was only one occasion where I cancelled an appt. and was suppose to see someone else when I rescheduled only to find out I had to see him on the run. He still listened but time for me to leave he forgot to write my note for work and the nurse actually tried givin me a note saying I could go back to work after Dr.Cassidy told me he wouldn't advise it I would be in terrible pain so I had to get another stating I was unable to go back had I not read it I think things could have been really bad. I got things straight though and I have another appt. On monday he's an awesome doctor and takes time to listen to his patients, I would recommend him to anyone he's great!
5.0 Rating
November 19th, 2015
Great Job
1.0 Rating
January 12th, 2015
5.0 Rating
April 2nd, 2014
Great Doctor
Doctor Cassidy was beyond great! He was nice, courteous and would listen. First doctor I have met that would email back and forth to his patience. Had a discectomy on my l4l5 disc yesterday and doing great! He tried conservative treatment first before surgery was mentioned. Great doctor and I would recommend him to anyone with spine trouble.
5.0 Rating
March 3rd, 2014
Excellent doctor
I saw Dr. Cassidy for a number of years regarding my back. I found him to be a very good listener and willing to explore different options. I did not find him to be "knife happy." He wanted to try a number of different things, such as physical therapy, and referring me to the pain clinic. After several years, my back issues became more severe and we decided that I should have surgery. I had a fusion at L-4 and L-5. I found him to be an excellent surgeon. I got great care from him and from his Physician's Assistant. He was very attentive and answered all my questions. I emailed them a few times right after I had surgery and got immediate responses. I think he is a wonderful doctor and I highly recommend him.
1.0 Rating
June 16th, 2013
L3-L4 herniation with terrible experience with Dr. Cassidy's office!
I went to Dr. Cassidy on the word of someone else who claimed he is the best for spine issues. Unfortunately, his PA and staff carry the workload in his practice and he's seldom around. My first appointment was made and I was supposed to see Dr. Cassidy. I arrived to find out I was seeing his PA - which I did not and would not have authorized since I had just been released from the hospital with severe pain due to a herniated disc. The PA had the nerve to tell me my pain was only muscle problems and that I would have to come back to see Dr. Cassidy. So I did. My second visit was with Dr. Cassidy. He seemed pleasant enough and seemed genuinely interested in hearing what I had to say (unlike his PA.) He ordered physical therapy and told me that I might not be able to avoid surgery but he wanted to see me back in four weeks. He handed me a piece of paper to give to the front office staff and sent me on my way. The front desk informed me the paper said I was to come back and see his PA. Again, I did not authorize that. They scheduled me with her on a day when they assured me Dr. Cassidy would also be in the office. I arrived for my third appointment only to discover that not only was Dr. Cassidy not at the office that day, he was completely out of pocket and not able to be reached for one full week. I did not find that out, however, until the PA was trying to explain why she couldn't make a judgement on what to do (surgery or no surgery.) The PA convinced me that I should try injections even though I was clear I've tried them twice in the past and only seemed to get worse. She said they would do the injection the very next day and, if I had relief from it, they would be confident to schedule surgery. That was two days ago. Today I received a call from the pain management clinic stating she referred me for an "evaluation" to see if I need an injection. I'm not sure why the practice can't tell the truth but I will speak with Dr. Cassidy when he returns from what I assume is a vacation. My only reason to speak with him will be to give him a courtesy call letting him know that if I can't trust his staff, he should not either.
4.0 Rating
April 10th, 2017
3.0 Rating
February 16th, 2017
5.0 Rating
November 5th, 2015
4.0 Rating
November 2nd, 2015
3.0 Rating
August 29th, 2015
5.0 Rating
August 13th, 2015