Rate Now
Share Your Experience
Have you seen Dr. Ryan Drake?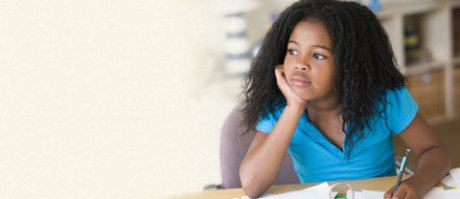 ADHD
Attention Deficit Hyperactivity Disorder (ADHD), including the different types and who gets them.
26 Ratings with 15 Comments
5.0 Rating
August 24th, 2017
I really like this Dr., First let me start off by saying I no more then check in and his nurse briana was calling my name, I wasn't even finished checking in. Love that. Briana was a very nice young lady, by far one of the best nurses I have come across in my years of going to Dr. offices. Dr. Drake was very educational, took the time to explain everything to me,. I found out that they have not only an onsite lab, but in house tests, which makes my life easier. I will continue to here. Thank you Dr. Drake you have a great place of business and amazing staff
5.0 Rating
May 31st, 2017
Best Doctor ever!!
5.0 Rating
March 4th, 2017
Very Good Dr.
Not sure why all the negative comments concerning dr. Drake. I found him very personable from the time he walked in the door and introduced himself to the time I walked out. He listened and explained everything to me very clearly and was very professional. The staff was great. I would highly recommend Dr. Ryan Drake.
1.0 Rating
June 2nd, 2016
Never again
I was referred to Dr. Drake after some vision issues. After looking at my mri he told me I definately had ms. He put me through a battery of tests in one week after telling me my vision may or may not come back.He told me my ms was aggressive with no explanation about what that meant and how it might affect my future. I was terrified. It was awful. He also showed me my mri and explained nothing. When having all of my tests done I discovered that none of the orders for the tests were ever sent. The hospital had to call each time for every procedure. One time it took 3 hours!! I would not recommend Dr. Drake to anyone. I left feeling confused and terrified. When he said said it was ms I felt like I was hit w a ton of bricks , and he had no compassion. I am currently looking for another dr. Never again.
5.0 Rating
December 8th, 2015
4.0 Rating
November 15th, 2015
I had an appointment with this physician and found him to be very competent and professional. He diagnosed me appropriately and continues to monitor my condition. I've seen many neurologist in the past and Dr. Drake by far has been the most compassionate and easy to speak with. I'm glad I was referred to NeuroCare
4.0 Rating
November 13th, 2015
excellent experience at Neurocare
1.0 Rating
October 19th, 2015
Patient
1.0 Rating
April 22nd, 2015
Horrible excuse for a physician
1.0 Rating
April 8th, 2015
I would not recommend
My appt's consist of a scale, a nurse asking questions, and Dr Drake typing on his computer and not listening to anything i tell him. I was diagnosed with MS 3 years ago have been telling him of pain in my body and he never suggests anything, most recent I told him about weakness in my legs and balance he suggested I walk more which is why they hurt to begin with, dropped dosage of my restless leg medication, and when i was done he reminded me to try to be on time next time. I do not recommend this Dr for anyone with this disease he doesn't seem to care very dry personality
1.0 Rating
August 19th, 2014
Avoid Dr Drake and this Neurology office
I was assigned Dr Drake upon being admitted to the hospital while having a stroke. He was very dismissive. While I was in the hospital I asked him what kind of stroke I had, he asked me "why?" I replied that I would like specifics. He replied that since I was having right side issues, it was likely a stroke in the left hemisphere of my brain. I still did not have an exact diagnosis or cause of the "mystery" stroke when I was discharged. I immediately followed up with another Neurology group. Due to insurance company requirements, I needed him to sign off on a form since he was the original Physician that diagnosed me. For 3 weeks the staff gave me the run around and tried to appease me (when I could get ahold of them) and told me they were just waiting on a signature. However during week 4, they required me to make a follow up visit. I said to schedule it immediately and asked why this has process has taken 3 weeks?? They then refused to schedule me because the insurance company will not cover 2 Neurologists. I am now the end of week 4 and I am still getting the run around. Avoid this Neurologist and Neurology group-recovering from a stroke is tough enough without constant misinformation and aggravation,