Rate Now
Share Your Experience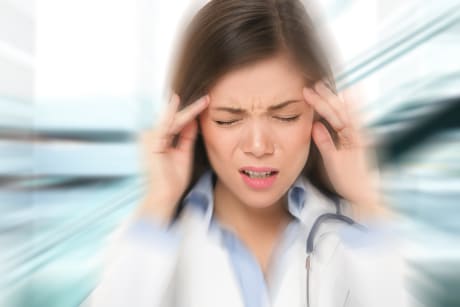 Migraine
Get the facts about migraine headaches, including the different types of migraine and migraine triggers.
Quality Rating
Highly Satisfied
31 Ratings with 7 Comments
5.0 Rating
December 20th, 2016
Best Doctor I ever had in my entire 43 years of Life!
5.0 Rating
March 10th, 2016
Dr. Hope has been more honest and helpful than any Dr. I have seen in the past. I agree with his stand on avoiding narcotics. I have found that he is open to dialog with me and I do not have to wait for an appointment. Today I was on time and had a very short wait. He is always honest, open and receptive.
1.0 Rating
August 19th, 2015
DO not go see DR. Ryan HOPE!!!
1.0 Rating
December 24th, 2014
I found him to be verry arrogant and uncaring. I suffer from a failed back surgery and I am under 40 yrs old. He says im just to young to do a spinal stimulater like my surgeon wanted to do but than says if I don't I will probably be in pain the rest of my life. So what is it? Do I do it or not? For a pain specialist he certainly does not seem to care if you are in pain. Told me their wasn't any other pain meds I could take and sent me on my way. The whole appointment felt like he was making fun of me. My friend that is very soft spoken and doesn't usually ever say a bad word about anybody, had come with me to the appointment since I can't drive with my back the way it is. When he left the room she looked at me and said that she felt like a 1st grader being yelled at by the principal and that she had never met a Dr more arrogant and uncaring as him. Would like to see him be in the pain I am in and then see what he says. I'm sure he would find meds to help him self after feeling the way I do 24/7.
5.0 Rating
October 8th, 2013
Thanks for Everything
I have NEVER had a Dr. who truly cares about YOU! He is a truly Amazing Dr. he has always told me how it is and don't give a round about answer. Extremely smart and his patients actually matter to him...your not just a person, spends time with you and isn't in a hurry to get you out the door, Explains things to you very well. Dr. Hope, is my Hero!!
5.0 Rating
July 16th, 2012
I would recommend this physician to anyone, as long as they are not looking for pain medications.
5.0 Rating
November 24th, 2011
5.0 Rating
May 24th, 2017
5.0 Rating
May 20th, 2017
5.0 Rating
May 17th, 2017
5.0 Rating
May 10th, 2017