Rate Now
Share Your Experience
Have you seen Dr. Saadi Ghatan?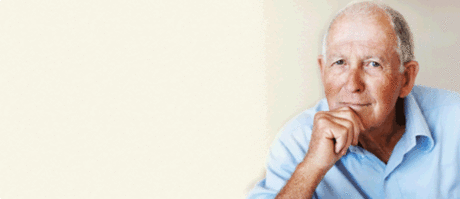 Parkinson's Disease
Get the facts about Parkinson's disease, including symptoms and how the disease progresses over time.
Quality Rating
Highly Satisfied
41 Ratings with 16 Comments
5.0 Rating
December 9th, 2015
5.0 Rating
May 24th, 2015
Thang
Dr. Ghatan performed a rare and most delicate operation on our daughter. His compassion and empathy made the nightmarish experience somewhat bearable. He is caring and kind. He took the time to educate us and to answer all of our questions; he knew what our daughter was feeling, physically and emotionally; he knew what we were experiencing and respected how scared we were. His confidence made us comfortable and we trusted him to do the very best for our daughter. Which he did. Brilliantly. We were so impressed that we nominated him for a Gold Doc award from the Gold Foundation (Humanism in Medicine).
5.0 Rating
January 4th, 2015
5.0 Rating
August 24th, 2014
5.0 Rating
January 17th, 2014
Excellent consulation
We met with Dr. Ghatan today to discuss concerns of plagiocephaly, craniosynostosis, and a vacuum bump which had not healed well. He took time to discuss how our baby's head is growing and answered all of our questions. We left feeling well informed and at ease with the good diagnosis which we were given. I hope we do not have the need to go back but would recommend him to anyone in need of a neurosurgeon.
5.0 Rating
August 19th, 2013
Excelente!! simplemente excelente ..
Mi hijo tiene 8 años de edad, cuando mi hijo nació sufrió un derrame cerebral y eso entre muchas otras cosa le causaron mucho daño, muchas combulciones a causa de su epilepsia, a lo 18 meses la neuróloga que visitamos por primera vez en Manhattan nos sugirió hacer consulta con Saadi Ghatan y desde el primer día de la visita comenzamos a tener un poquito de tranqulidad, pues desde ese día supimos que nuestro hijo estaba en buenas manos, llego el día de la cirugía y el propósito era quitarle las combulciones a nuestro hijo, puesto que ocurrían cada 2 minutos, Adrian Batista hoy en día esta en la escuela regular y tiene dificultades físicas pero mentalmente gracias a Dios y al Dr Ghatan puede hacer su vida normal ... Nuestra vida no nos daría para agradecer habernos puesto en el camino a este gran ser humano, EXECELENTE creo qe sería poco para describirlo, tiene tantas cualidades, lo sientes parte de tu familia, parte de tu sufrimiento ... Gracias mil... 5 estrellas
5.0 Rating
April 17th, 2013
So Very Thankful
It has been almost exactly ten years since Dr. Ghatan operated on my son who had medulloblastoma which is a tumor at the base of his brain. The manner in which Dr. Ghatan treated us and spoke to us eased a lot of the anxiety and nervousness. The surgery was a huge success and my son is now 16 years and is now both a Peer Helper and a Prefect at his school. He is in 11th Grade and doing well. Without the expertise of Dr. Ghatan I would not be enjoying his daily hugs and his beautiful smile. Excellent Doctor!
5.0 Rating
September 13th, 2012
When you need the best...
There is NO ONE better than Dr. Ghatan with respect to expertise and bedside manner. Our son had epilepsy as a result of a temporal cortical dysplasia and was on Autism spectrum.Dr. Ghatan literally saved our son from seizures that had reappeared after a 5 year abscense and greatly improved his quality of life.There are no words to thank Dr. Ghatan that will equal what we feel he gave our child.
5.0 Rating
May 22nd, 2012
Saved our son's life.
5.0 Rating
March 26th, 2012
Fantastic Doctor
Dr. Ghatan recently removed a Central Neurocytoma from my brain. His presence and professionalism were excellent and he was extremely clear in explaining the procedure. He was always available for followups; I could easily schedule them through his wonderful office staff. He is a very experienced surgeon and I highly recommend him to anyone needing neurosurgery of any kind. Excellent and professional doctor!
5.0 Rating
August 19th, 2011
Attorney-non profit
Dr. Ghatan is an amazing doctor. He is caring, thorough, and incredibly smart. He is courteous, and does not rush you. I had a consultation with him for my son possibly having premature fusion of the skull (craniosyntosis of the coronal sutures) He is an expert and was able to rule out premature fusions without sending us to more radiation or cat scans (as a radiologist recommended) Another patient from my pediatrician's office had her infant's craniosyntosis operated by Dr. Ghatan and was very impressed and happy with him. He is a rare blend of compassion and expertise, he is a top surgeon. My experience with him was great and he is an asset to the medical community.
5.0 Rating
March 25th, 2011
Dr. Ghatan is one of the most courteous, genuine, professional, and cutting edge surgeons our family has met. Our daughter was only 4 1/2 years old when Dr. Ghatan met her. The surgery was not an easy one but we full well believed in the talents of Dr. Ghatan and how he would help our daughter. Since then, Courtney has lived a normal & healthy life because of this amazing man. She is now a healthy 11 year old in the 6th grade and full of energy. We can't help but be thankful for the profession Dr. Ghatan chose. His talents made our lives happy again and we'll always smile when we think of him.