Rate Now
Share Your Experience
Have you seen Dr. Sabatino Bianco?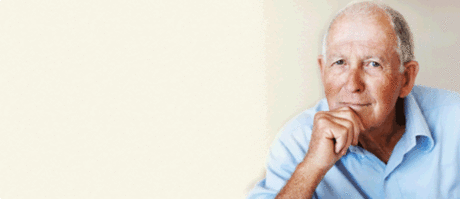 Parkinson's Disease
Get the facts about Parkinson's disease, including symptoms and how the disease progresses over time.
52 Ratings with 13 Comments
3.0 Rating
August 15th, 2017
Post op care and pain management
I wanted stem cell therapy done in the O R after surgery, but Dr Bianco does not do them except for more than a single level Fusion . They really help in healing . And Dr Bianco will not write prescriptions for pain medicine after surgery Sends you to a pain management place Makes the overall recovery process much more difficult for the patient
1.0 Rating
July 29th, 2017
Not recommended
3.0 Rating
January 4th, 2017
Great doctor - but not happy about expensive tests
Dr. Bianco did good work on me and fixed me up 3 different times for cracked vertebrae. No complaints about the work. However, they force you to use Sanitas Health Care for drug screening tests. Not on my insurance. Won't allow you to use anyone else, so you pay. Almost $500 every time! Looking for a new doctor as a result.
5.0 Rating
October 11th, 2016
Life Saver
5.0 Rating
January 27th, 2016
Great surgeon/ More P.A.visits/ No staff follow thru
As for a surgeon I believe he could be the far best. Had neck surgery done, disks repaired problem seems to be gone still some pain but may still be expected. After surgery visits with Dr. were more with he's P.A. then him. Most of my complaint is more about the staff responsible for following thur with paper work other appointments. It seems the ones responsible have forgotten and then when asked about it their reply, its on thier end or had to be something maybe you miss understood. Last time there had different P.A. OK . Some different staff it seems also. Staff courteous just above the problem.
3.7 Rating
January 28th, 2015
1.0 Rating
February 24th, 2014
Very Poor Rating from me,
He did the Surgery but has only briefly spoken to me prior to surgery and even since. Office says no pain medicine prior do not expect any ever he will not write for any ever not even if surgery turns out bad and in more pain after than before. Staff does not listen to my complaints or does not respond to them as all symptoms had prior to Shunt installed for Hydrocephalus have returned and are worse they only make excuses that it is due to other medical problems which all mine are or have been checked Polycythemia is no longer a problem and sinuses were thoroughly checked had been to 4 Ear,Nose Throat Doctors that found nothing wrong with them. The Extra pain is due to increased pressure in head after Shunt was placed but has never been adjusted or checked for proper flow of fluid through Shunt or how high pressure is Now Versus prior to surgery. Veterinarians treat animals better than I have been treated by this doctor and his staff. I am hoping to find a compassionate caring Neurosurgeon to take his place and take care of the problems caused by him,to adjust Shunt as is normal and check pressure of Cerebrospinal Fluid and make adjustments as needed. They claim Hydrocephalus is gone yet I still have all the symptoms and they have worsened not improved. Would not recommend this doctor to anyone ever. Even the way and speed of surgery was abnormal too fast and far too rough left extra holes in scalp and forehead and bruised neck,chest,stomach, and on the head. Felt Like I had been beaten after Surgery.
3.7 Rating
December 26th, 2013
Records mixed up with other patients. Called in for Appts and tests not even mine! Complications after surgery handled. Afraid to prescribe pain meds. Blood coming out of nose and throat ignored; told to go to my GP. Hello? I'm in trouble here? I never raise an unenecessary flag. Still not right, wondering why I went through it all?
5.0 Rating
January 31st, 2013
5.0 Rating
December 22nd, 2010
excellent clinician
5.0 Rating
November 5th, 2010
Great physician