Rate Now
Share Your Experience
Have you seen Dr. Sabira Tejani?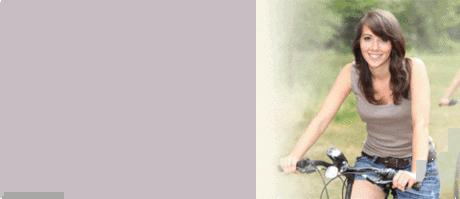 Endometriosis
Get the facts about endometriosis, including symptoms and parts of the body that may be affected.
29 Ratings with 13 Comments
1.0 Rating
February 8th, 2017
DO NOT RECOMMEND
This doctor is one of those that wants you to come in constantly so she can charge you an office visit. She wouldnt give me a year prescription for birth control pills because she is one of those doctors that like to keep in touch with the patients, so she says. not true! she just wants the money for the visit. i have never had a doctor not give me a years prescription for birth control pills. also, the waits to see her are ridiculous. i have waited over an hour sitting in the waiting area and see her enter the building like its nothing that five people are waiting for her. very rude. go somewhere else. trust me, she is not worth the wait.
1.0 Rating
April 24th, 2015
I caught CHLAMYDIA from Dr. Tejani's instruments
My appointments in Dr. Tejani's office were decent up until the day I was calmly waiting for FOREVER to have my named called so I can receive my ultrasound. A patient before me told the front desk she was in a rush and asked the ultrasound technician to please hurry with her appointment because she had to leave soon. I sat in the waiting room for a few more minutes after this. After the female patient ahead of me came out, I was called to receive my ultrasound right after her; after having my ultrasound that's when the inside of my vagina felt funny and extremely itchy. I experienced much more intense itching immediately after leaving Dr. Tejani's office right after having my transvaginal ultrasound done. A few weeks later, my vaginal itching worsened so I went to a clinic to have it checked out. I was told I had chlamydia!!!!!!! Dr. Tejani's instruments were obviously unsanitary and transferred the infection to me.The patient before me was rushing the ultrasound technician so much that the tech forgot to sanitize the ultrasound instrument. (that's what I KNOW happened) I felt so disgusted and am NEVER EVER EVER going back to Dr. Tejani's office, even if her office paid me a billion dollars to continue being a patient there. I'm on a quest for a new ob/gyn. Although it wasn't Dr. Tejani who directly made me catch the infection, her staff was poorly selected AND trained. I don't care what anyone says; as the doctor, she falls blame for this entire situation.
1.0 Rating
March 19th, 2015
I do not recommend this doctor
Billing mistakes, receiving statements saying that I am in 90-120 days in collections, I have been paying the bills that I receive in full every month. Payments that I have been making are not noted on the statements. The wait time is ridiculous. Last time I was there I waited 1 1/2 hrs with a 9 a.m. appt. No emergency apparently, doctor just told me that they had staffing problems. Other times have been over an hour or close to an hour. I was misdiagnosed several times, causing a huge amount of distress for me. I WOULD NOT recommend this doctor.
1.0 Rating
December 4th, 2014
Dr. Tejani was pleasant to work with. The staff members on the other hand weren't. I requested my files be faxed to my new dr. and I had to call back 4 times before they sent them over. They are not good at calling you back when you leave messages either. Office environment is run down and the equipment is out of date. I would not recommend this office.
5.0 Rating
October 25th, 2012
She's the best!
1.0 Rating
February 7th, 2012
Never again!
I went to Dr Tejani with my first pregnancy. When I found out I was pregnant I was almost 3 months..I went to see Dr. Tejani..needless to say in 1 month of seeing her ( i had a miscarriage), she ended up charging me an extra $800....thats on top of what was billed to my insurance....she charged me for several ultrasounds???No only did I have a horrible experience with my miscarriage.....I was charged so many extra fees. I never went back to Dr. Tejani. Never again..I still have collections trying to get me to pay and it has negatively affected me.
5.0 Rating
January 12th, 2011
Very knowledgable
1.0 Rating
October 19th, 2010
I Agree! Don't go to this doctor.
I saw Dr. T for the first time last month and had the same experience. She completely disregards what the insurance covers and failed to mention the extra tests she was running while I requested a regular pap.I was charged over $1000 for the tests ran not covered by insurance. Had she mentioned she was going to run these tests, I would not have had them done!!On top of it, she rushed through the appointment and was short with answering my questions. Careful with this doctor.
1.0 Rating
June 4th, 2010
Don't go to this Doctor
I have been seeing this doctor for awhile. My view of this doctor is that she does not discuss with you what exactly she is testing for. She gave me a regular check up i.e. pap smear, and added an additional lab without telling me what it was. I landed up being billed for it because it is not covered by my insurance. She also seems to like to suggest unnecessary treatments. This of course was only my expereince, others may find her just fine, I did not!
3.7 Rating
April 15th, 2010
Moderate
Dr. Tejani is very nice and does care, but I felt that much of the treatment decisions were left up to me; as a result, I was rather lost - her advice/answers were not always clear. I appreciate that she is open to alternative medicine and is caring, but I would like to feel more informed. Okay..but would not recommend with confidence. Office staff is excellent.
5.0 Rating
April 15th, 2010
I <3 Dr. Tejani!
1.0 Rating
March 30th, 2010
Next Doctor Please
Nearby Doctors

Dr. Sabira Tejani is similar to the following 3 Doctors near Los Alamitos, CA.