Rate Now
Share Your Experience
Have you seen Dr. Syed Sajjad Zaidi?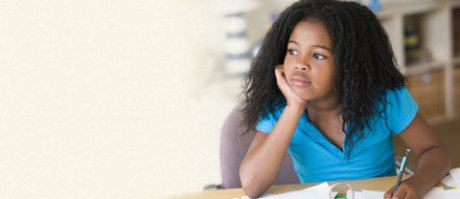 ADHD
Attention Deficit Hyperactivity Disorder (ADHD), including the different types and who gets them.
18 Ratings with 5 Comments
5.0 Rating
July 21st, 2013
How Dr. Zaidi helped me.
Dr. Zaidi is incredible. I met Dr. Zaidi at age 15 after 2 psychiatrists and 3 therapists quit on me. I am now 21 and consider myself so lucky to have met him. He is very caring and he is the only one who believed in me that I could turn my life around after being hospitalized 3 times for being suicidal. I wouldn't want to imagine where I would be never having met him. He is a great Doctor and person.
5.0 Rating
August 27th, 2012
5.0 Rating
March 29th, 2012
1.0 Rating
May 18th, 2011
Spends more time telling you that he sees 900 patients a year and that he has 15 calls to make. His interaction consists of one long scripted monologue. When patient asks to interject, he refers to all the calls he has to make as well as his constant supply of patients in order to cut them off. At least he could have had good manners, but I guess that would be asking too much.
1.0 Rating
August 30th, 2010
this guy is horrible
back in 2005 my parents made me see this guy...he was the absolute worst. he wore a strong overpowering perfume that gave me a headache,and had a very thick accent that made it impossible to undrstand him. he has the most rude bedside manner ive ever seen of any doctor...and trust me ive been to loads of psyxhiatrists.my first visit with this guy..i walked into his office. he offered me some cereal. i said no thanks im not hungry. he told me..you must eat...stop being non compliant with your treatment. he was yelling this at me. he said why are you here.. i said i fight with my parents. he said no!!!!!!!!!!!!1 you do more than that i can see you are a rude and mean person and you are crazy. yo uwont even eat my food. he said all this the first few seconds ive known him all while i had a headache from his eprfume. this short little 5 foot 00 pound man with his dirty mile on his forehead said this all to me. he then bribed me at the end of a few months working with me. he said he had peer reviewers coming to evaluate him. he said if i acted like he saved my life,he would give me a clean bill of health...so i pretended he helped me..and he kept his word to give me a clean bill of health also.
1.0 Rating
June 9th, 2016
3.0 Rating
December 10th, 2015
5.0 Rating
July 11th, 2015
2.3 Rating
February 7th, 2015