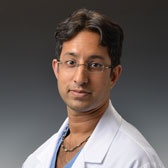 Orthopaedic Surgeon, Hand Surgeon
12 years of experience
Video profile
Accepting new patients
Brought to you by
Patient Reviews
Overall Rating:

Total Ratings

32

Total Reviews

15
Ratings

| | |
| --- | --- |
| 5 stars | |
| 4 stars | |
| 3 stars | |
| 2 stars | |
| 1 star | |

| | |
| --- | --- |
| Ease of Appointment: | |
| Promptness: | |
| Courteous Staff: | |
| Accurate Diagnosis: | |

| | |
| --- | --- |
| Bedside Manner: | |
| Spends Time with Me: | |
| Follows Up After Visit: | |
| Average Wait: | 16 minutes |

| | |
| --- | --- |
| Ease of Appointment: | |
| Promptness: | |
| Courteous Staff: | |
| Accurate Diagnosis: | |

| | |
| --- | --- |
| Bedside Manner: | |
| Spends Time with Me: | |
| Follows Up After Visit: | |
| Average Wait: | 16 minutes |
Write a Review
by Beth Epstein on
Jun 19th, 2015
My experience at Dr. Gupta's office was one of the best I have ever experienced at a doctors office. The office called me to confirm both my appointments and I was taken right away & on time for both. I was tended to immediately by his very professional & staff both at the front desk as well as the x-ray tech's and anyone I came across while I was there. I found Dr. Gupta and his staff to be very friendly as well as informative about my diagnosis as well as follow up and home care. I would recommend him to all my friends and family. Top notch organization.
It's a shame such a good doctor has one of the worst offices I've seen in the world. It's even worse than a third world country barber shop! They change appointments without informing patients. Claim that they take insurance that they don't have a din addition to that have attitude. I remember her name was eilleen. That works in that office. Good luck dealing with her! The one star is for the office!
Had a difficult problem for which I saw several prominent hand surgeons. Dr. Gupta was the only one ot take the time to help me understand the problem . My surgical experience was fantastic
I brought my mom to see Dr. Gupta after reading various reviews online. I was satisfied with the care that he provided, but his office should be audited for insurance fraud. When I called to make the appointment, his office confirmed that they accept my mom's insurance. After they saw her and booked her for surgery, they said they actually don't take her type of insurance. Once it was cleared up and confirmed that Dr. Gupta's office is actually an in-network provider, they proceeded to make me pay for the surgery upfront promising to refund me once the insurance payment is processed. They received the payment from the insurance company and never refunded me. I made multiple phone calls and visits to speak to the claims administrator, Santa, and got nowhere. I think Dr. Gupta's office should be ashamed and investigated for committing insurance fraud.
I had to walk out of office, patients were waiting over an hour and a half. The office over books and then makes up excuse. People are treated like cattle. I was told there were seven patients ahead of me. Never have I seen such bad treatment of people in the medical profession.
Dr. Gupta was wonderful from the start of my road to recovery after a terrible bike accident. The fall I took resulted in a fractured wrist which I thought may require an operation. Dr. Gupta took his time explaining my options and was not quick to suggest surgery as many physicians I have dealt with in the past tend to do. I felt very comfortable working with the doctor and his staff, and all of his suggestions for my treatment plan were correct. I would recommend Dr. Gupta to anyone seeking out a specialist of his nature. I am happy to say that I am completely healed and ready to get back on the golf course!
Aside from his wonderful bedside manner, he is an excellent clinician and diagnostician. He is not an alarmist and has a very nice way with people. He is overwhelmed with patients and needs a bit more time in his daily work enviornment. I highly recommend him to anyone with orthopedic issues.
he is an amazing MD. He is quite efficient and very polite. he is quite patient, and he will answer all of your questions.
i had a good excellent experience
Dr. Gupta is the greatest doctor I have ever met. He is not only super educated, quick to properly diagnose your condition, devise a cogent treatment plan, but does it all with a smile and compassion that is not typically seen. He will never rush you out of the room and will make sure that all your questions are answered completely. Once you reach the surgical stage you will be in the best hands possible as Dr. Gupta excels in the operating room.
Dr. Gupta is one of the best orthopedic surgeons in NYC that I have encountered. I have an old wrist injury that I had seen several hand specialists for and Dr. Gupta by far leads the pack. From the minute he walked into the room, I felt that he cared about me and also had the clinical knowledge to quickly assess my problem. He also took the time to create a detailed plan with me, to get me back on the road to recovery. I would 100% recommend Dr. Gupta, as his skills, knowledge, and bedside manner separate him from his peers.
Dr. Gupta is a fantastic surgeon. He diagnosed my issue immediately and I was scheduled for surgery the same day. His bedside manner is direct, compasionate, and carring. My surgery has been a success for two reasons I am a compliant patient and he is a precise surgeon. I would recomend Dr. Gupta anyone who had a hand challenge.
Unbelievable care. He really took time to examine me and explain my condition and the surgery needed. He was always available for questions and was a pleasure to deal with
told me he didnt know elbows yet had a bunch of negative comments for mine . an F on human interacion skills and an F for dr. gupta's overwhelmed and misinformed front desk
Doctor's Response
I am sorry for this patient's experience. I do treat Orthopedic disorders about the elbow as well as the rest of the body and try to provide compassionate and informative care to all of my patients. My staff strives to be as informed, compassionate, efficient, and as helpful as possibel.