Rate Now
Share Your Experience
Have you seen Dr. Sally Harris?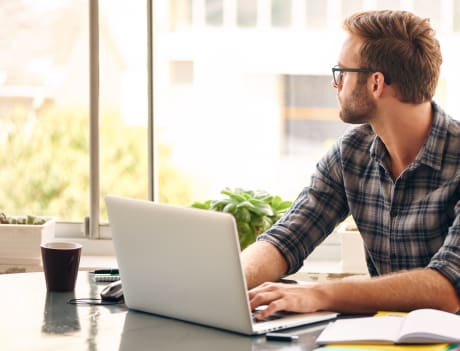 Adult ADHD
Get the facts about attention deficit hyperactivity disorder (ADHD) in adults, including the different types and symptoms of each.
39 Ratings with 14 Comments
1.0 Rating
May 23rd, 2017
Very poor!
Confuses your records with others. Does the Botox migraine injections so fast that gave droopy eye EVERYTIME. misdiagnosis ( fir 4.5 years) of seizures when spinal cord SEVERLY COMPRESSED AT 2 levels until I wasn't expected to be without a wheel chair. Had cord signal changes but she failed to check out the obvious. Run baby run!!! If u still can that is !
5.0 Rating
January 4th, 2017
Dr. Harris is an amazing and very experienced provider who is up to date on all the new things that are coming out to better your health. She is never hurried when she comes in to talk with me and gives me several options and choices to try, only suggests what she thinks is the best. I would highly recommend her to anyone suffering with a neurological problem whether it be MS, migraines, or chronic pain.
5.0 Rating
December 3rd, 2015
Dr. S Harris
Dr Harris and staff are some of my favorite people. Dr Harris had me in tears my First Appointment. I know now it was for my health. I drive 200 miles to see her. Top quality in my care. Staff, I love them. Dr. Harris gives you 100% of her time. My headaches are getting Less and less. Best in business. Clinics are fantastic.
5.0 Rating
July 7th, 2015
Exceptional care
I have been a patient for a decade or more. Dr. Harris has been great. She spends the time she needs to get a good picture of my current circumstances. Dr Harris has been good about ordering lab work to keep track of my health baseline & catch any issues not showing. She does a thorough write up of her findings along with written recommendations. If I don't need anything & my symptoms are stable I don't make an appointment. Dr Harris is fine seeing me once a year if that is all I need. I prefer to not waste my time/money with unneeded appointments. I would be comfortable recommending anyone needing a neurologist to see her.
1.0 Rating
May 1st, 2015
No Bedside manner, only cares about money!
4.0 Rating
March 13th, 2015
Best in Albuquerque...
Dr Harris is very knowledgeable, and helps me with my headaches. However, I have to remind her of my history each time I see her, even though I see her every month. A lot of the appointment seems to revolve around money and coding, also. She's the best neurologist I've seen in Albuquerque, but I've definitely had better attention to detail with neurologists in other cities.
5.0 Rating
March 4th, 2014
Senior HR Analyst
Doctor Harris is the best ever. Very knoweldgable and shows a great interest in you and is very thoughtful. Her billing office is terrible. Twice now I have owned money and didn't know until I called to make an appointment. Seems they collected to incorrect co-pay twice. Never sent a bill or called.
Doctor's Response
Thank you, we will try to do better with our billing. We appreciate your patience.
5.0 Rating
January 6th, 2014
Compassionate Dr!
When I started seeing Dr Harris I had heard about her from my PCP. I was wonderfully surprised tha here was a specialist who spent time listening to my concerns. Dr Harris is always concerned with how I am. My MS has been very difficult for me and Dr Harris cares about me . I have been a difficult patient to manage but she has listened to me each and every visit. I have recommended Dr Harris to other MS patients . With constant changes in my medical status I know she will listen and help. Dr Harris is caring, empathetic, knowledgeable, and Compassionate. I know when she schedules test I know it takes time and her staff is professional and attentive. I recommend Dr Harris to anyone with a neurological disorder!
Doctor's Response
Thank you Debra. You are very courageous with your illness and I admire your strength and character. You live with a lot of disability and never complain. You deserve the best neurological care we can provide.
SHOW
ttcqeayetrwczwezdueawsrsbdyr
1.0 Rating
July 6th, 2013
Dr. Harris can be nice at times but she can be snippy,nasty and rude too. She spends enough time with me but nothing is accomplished, She is so busy typing on the computer and not listening. She dosen't know what went on previously and is un prepared for my visit. She ignores problems. Her practice is very limited. She has numerus awards on the wall in her office about how great she is but unfortunately her actions speak louder than her ego.
Doctor's Response
Dave, I am sorry to read this review because you are a valued patient and I have always felt we had a good working relationship. I dislike the typing as much as you do. The reason for the typing is to create a product your insurance will pay me for so YOU do not have a bill. If you would prefer to pay for your visit yourself, no typing is needed. Please bring this up at your next visit. I look forward to seeing you again.
SHOW
5.0 Rating
November 16th, 2012
3.7 Rating
April 22nd, 2012
has a problem listening to what is going on or ignores problems.
Doctor's Response
Unfortunately given the limitations of an office visit, a neurologist like me can only really focus on a few problems per session. I try to have my patients select the issues they are most concerned about and we address them one by one in order of necessity. Yes, most of my patients have many issues we could discuss, and we do not get through all of them. I believe that a patient can become overwhelmed by their medical concerns, and my job is to help them identify, understand, and address what we can. Please let me know early in the visit if you have any concerns.
SHOW
5.0 Rating
October 19th, 2011
Surprise
In general we have had a very difficult time with neurologists. In general they seem to have terrible bedside manner and are lacking in people skills. Another problem seems to be a fear/refusal to deal with problems with an unclear solution. We changed to Dr. Harris after dumping our last neurologist who lacked caring and concern during a crisis. I'm not sure what her crisis management techniques are, but so far we are pleasantly surprised. She was caring and attentive and asked questions and had solutions and ideas that no other doctor has even brought up before. She's taking a holistic approach (paying attention to diet, life style, water consumption, new technologies, etc) in dealing with my seizure disorder instead of simple fiddling with my meds and dismissing me. She is also paying attention to my overwhelming headaches which noone has addressed before. I'm very happy with my experiences with Dr Sally Harris and I'm recommending her to a dear friend who is also feeling abandoned by her doctors for her migraines.
Doctor's Response
Thank you !
Nearby Doctors

Dr. Sally Harris is similar to the following 3 Doctors near Albuquerque, NM.