Rate Now
Share Your Experience
Have you seen Dr. Sam Donta?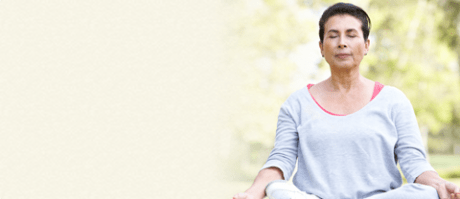 COPD
Get the facts about chronic obstructive pulmonary disease (COPD), including symptoms and complications.
Quality Rating
Highly Satisfied
40 Ratings with 12 Comments
5.0 Rating
January 11th, 2016
Finally, a competend medical approach to my long term lyme disease
In 1999, After 5 agonizing years of elusive symptoms, I finally was diagnosed with Lyme disease by a local Dr. However, this Dr. did not believe in long term lyme disease, so i researched and sought treatment with Dr. Donta. I was treated with oral antibiotics and quinine for over a year, and it was believed that we erradicated the bacteria. My life was a horror prior to that treatment, and now it is normal, except for fibromyalgia, which is a common after affect of long term lyme. He has reseached the bacteria and he knows how it behaves. Other Dr.'s did not believe in long tern lyme, but it DOES exist and it is awful. You must get proper treatment to have hope of recovery. Dr. donta does that.
5.0 Rating
November 14th, 2015
5.0 Rating
June 13th, 2014
Excellent Provider
5.0 Rating
March 31st, 2014
patient's mom
5.0 Rating
February 1st, 2014
A Good Doctor
I saw Dr. Donta for many years. I know many people who have gotten 100% better from Lyme disease on his protocols, but, sadly, I am not one of them. I have switched doctors. I do give him credit for getting me this far! I do feel that he saved my life! I accept that I am a more complicated case. His office returned phone calls within 24 hours, most often much sooner. He is caring and soft-spoken. He is upfront about your situation, but in the most courteous way possible.
1.0 Rating
June 19th, 2013
The fax doctor
5.0 Rating
March 27th, 2013
Thank you
3.7 Rating
July 30th, 2012
Questions on his treatment
Hi there, I was seen my Dr Donta recently, and he put me on Biaxin & Plaquenil. I would like to find out how this treatment worked for any of you and how long it took to see positive changes? Also how long did you have the bug before you were treated?
5.0 Rating
June 10th, 2011
Fantastic Doctor
5.0 Rating
May 24th, 2011
I believe Dr. Donta made it possible for me to become a high functioning person for the remainder of my life. His thorough clinical evaluation left me with no doubt to my diagnosis and preferred treatment. As a result I went from staying in bed most of my time to now teaching art, caring for my grandchildren, socializing, painting, exhibiting...clearly a life full of goodness. I am not running races, but I love my life. Without Dr. Donta's intervention I believe I probably would not have lived this long and if I did I would have begun the first stages of dementia. Thank you, Dr. Donta.
5.0 Rating
February 24th, 2011
chronic lyme
5.0 Rating
July 12th, 2008
He knows what I'm going through!
Dr. Donta is one of a kind! He doesn't work any magic, (to quote him), but he offers hope and encouragement when there isn't any left. He can also think outside the box, which in my experiences, very few doctors can or worse yet, care to! Just when I think we may be going down the wrong path, he changes his course,not his diagnoses but his direction in treating it. It's almost like he's pulling a new rabbit out of his hat! Ahhh sweet hope springs back again! Those of you who like me, have been seeing him for years know exactly what I'm talking about. He deals with one of the most exaserbating diseases of our times. One that many don't even believe exists, and those that do, give up treating it out of frustration and lack of improvement. His insightfulness never ceases to astound me. I've had Lyme disease for 26 years now, but only got diagnosed after going to several different doctors for 20 years. I've run the gammit of various treatments, like most of us have had to go through. It started with Chronic Fatigue in the 80's, (which is where my Lyme starts off),had that 5 yrs. four of which I suffered trying to find out what I had. You know!!!The Fibromyalgia came next for a short visit, then I got hit with both at the same time. Now that's was lots of fun! In 2001 I got breast cancer,went through the chemo and radiation after surgery,and actually felt better then before!? Ohh, but after the chemo was over my whole world stasrted to cave in. That's when I think the Lyme really had a party! It was around this time a good friend insisted I see Dr. Donta. That's when I got the Dx. of Chronic Lyme disease, TAA DAA!!! Now we have added Human Herpes Virus-6 to the mix and I'm now taking an anti-viral medication instead of the anti-biotics, (which didn't do so much for me after all). This is a test of endurance for sure, and every step of the way he's been there to hold my had when the dispair is unbearable.It's only been about 2 months so far on the Valcyte but ( and I'm almost afraid to say) I think I'm stating to see a difference for the better....some days!!!!! This is great for not only myself, but my younger brother too! You see he got dx'd after I did, so we've been on this very long trail for quite a while now together. He started the Valcyte before me by a few months, and he's 75% better then he was! This also gives me great hope!!!! So if you are looking for a courages doctor to stick by your side even when things don't seem to get better, Dr. Donta is the one for you too. How he can handle all of the dispair we all go through , I'll never know. But let me tell you, I thank God that he does!!!! He is the only one I found so far who has. Best wishes to you all on your journey to better health. At least with Dr. Donta you have the hope of someday finding it. This really is is a nasty business we're in!!! Hope, compassion,education,endurance, and faith are all we have to get use through this.I've put my trust in God to put me in the right doctor's care,and in saying that, my trust in the doctor that he put me with. When I'm reading to quit, Dr. Donta's not.....and that's sometimes all we need! Hope.
Nearby Doctors

Dr. Sam Donta is similar to the following 3 Doctors near Falmouth, MA.