Rate Now
Share Your Experience
Have you seen Dr. Sam Speron?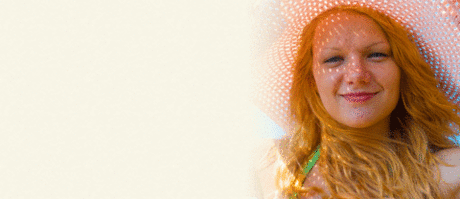 Skin Cancer
Get the facts about skin cancer, including the different types and symptoms.
Quality Rating
Highly Satisfied
492 Ratings with 142 Comments
5.0 Rating
June 4th, 2017
Wonderful surgeon and human being!
5.0 Rating
June 2nd, 2017
5.0 Rating
June 1st, 2017
This review is for the office of Dr. Sam Speron MD who did my upper eyelid surgery and my facial skin tightening and facial skin treatments. I am 49 and have fair skin, so does my mom. Everything was done in the office with Dr. Speron and then with others for the laser and skin. If you have the saggy eyelid look you should know that there are lots of creams and that is the way things rolled for me for years. There is no way to get rid of the extra skin on your eyelids that works and I hate all the money I spent finding that out. I do not think laser or peels would work either so I had made up my mind to have the skin removed by a doctor. They gave me my choice between the hospital room or the office room and I decided on the office room which turned out to be good. Looking back it was easy. I was sleepy and the surgery itself is just a blur. There is some pain after the numbing wears off and I handled it well with advil. All in all my eyelids look young and my skin looks healthy for once in a long, long time. My family notices I look younger. My review for him is that he is really, really good at what he does.
5.0 Rating
May 31st, 2017
Thank you Dr. Speron and staff for being so good to me. From the minute I called the office I new that you all were a step ahead. Dr. Speron, your bedside manner is so comforting and you helped me to believe that my face could look younger. Feeling old was sapping the life out of my soul. You took me in as a depressed middle aged girl and turned me into someone who never passes up a mirror without a quick glance. I owe my new egotism all to you. Ha! I cannot begin to tell you how fun it is to see myself in a mirror. Theres no more grimace with an ugghh coming out of my mouth. Ill stop by next month and have you take a look at the new face. My healing is pretty much over and I think that the final result is here but you can tell me. In my opinion your work was outstanding. Everyone I know will hear that you are the best facelift doctor on this planet. You have made such a positive change in my life and it was all worth it going to you. Thank you. Thank you. Thank you.
5.0 Rating
May 24th, 2017
I am a primary care physician with 30 years of experience in delivering healthcare services to my patients. Approximately two months ago I was asked by a close family member (who will remain anonymous) to refer her to a reputable plastic surgeon among the many advertising cosmetic services in the Chicago area. While it may seem to be an easy task for one physician to identify another high-quality physician, the reality is quite the opposite. I can easily identify credentials, but how does one identify cosmetic artistry and a history of consistent outcomes. The internet is a big help, of course, as I was able to narrow my search based upon credentials. I next evaluated based upon the ratings of patients. I finally looked at the before and after photos on the websites. My search narrowed to three doctors, including Dr. Sam Speron, who was ultimately chosen. His philosophy is one of meeting cosmetic expectations while limiting post-surgical recovery time. He did not promise the world, but ended up delivering beyond expectations. He stands by his work and schedules a number of follow-up appointments. We were very happy. I hope this review helps you, the reader.
5.0 Rating
May 17th, 2017
Great doc!
5.0 Rating
May 14th, 2017
Best facelift surgeon in the Chicago area!
I had a short scar facelift in the office along with my eyes and neck done. It was my first surgery ever and I was shocked how easy it was. I never though a facelift could have so little downtime. I went out same night and did not even take any pain medicine or even Motrin. I was also happy that I had a ton of postoperative follow up visits for free. Staff was super friendly! My friends all tell me that I look natural and one who had done a full scared facelift in past is so jealous of my natural, result. It took her months to feel halfway normal but I felt fine within a week. I would recommend doctor highly and am already looking forward to my next surgery.
5.0 Rating
April 21st, 2017
My first facelift was done by another Dr, who left me with big scars. I cannot complain too much because the results are nice. I had my first short scar facelift ever this past week with Dr. Speron. It was so much easier, I can already tell that the scarring is going to be minimal. I recommend that you see Dr. Speron!
5.0 Rating
April 19th, 2017
5.0 Rating
April 18th, 2017
Nearby Doctors

Dr. Sam Speron is similar to the following 3 Doctors near Park Ridge, IL.