Rate Now
Share Your Experience
Have you seen Dr. Samer Nasher?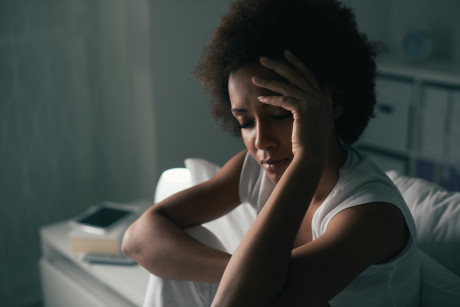 Bipolar Disorder
Get the facts about bipolar disorder, including the different types and symptoms of each.
132 Ratings with 28 Comments
1.0 Rating
September 7th, 2017
Nice dr, but something strange
Went to see Nasher and He looked at my MRI for memory loss and sent me for xrays for my hip pain. I HAVE NEVER HEARD FROM THEM AGAIN. WILL NOT CALL BACK OR DO A FOLLOW UP APPT. (I have arthritis and spur in my hips). I requested Medical records to take to another doctor and his part was not filled out. I had to complain the Board of Medicine. I didn't want to do that but after 3 months not one call from this office. I read on other reviews that people want pain pills and if he thinks you abuse drugs he will not see back. I definitely don't do drugs. This is a strange situation. strange doctor. It is a shame because I deal with depression and this most definitely did not help.
5.0 Rating
February 4th, 2017
1.0 Rating
November 3rd, 2016
The Worst Doctor I've Ever Seen
I have chronic pain issues and that is why my family doctor referred me to mr.. nasher. He doesn't deserve to be called doctor. After the initial visit, mr. nasher scheduled me for a E.M.G. of my legs to determine if I had nerve damage. He then cut my pain medicine dosage by more than half, with no explanation. His rude office staff, which always has a "pat answer" of some type ready refused to let him talk to me a week later, when I started having withdrawal symptoms and wouldn't give me an appointment. This is completely wrong, and shows a total lack of consideration.
4.0 Rating
June 14th, 2016
Dismissed patient
I have been a patient for years. Today I called to reschedule an appointment and was informed that he had discontinued me as a patient. I was not informed of the termination of services or provided the courtesy of a reason why. I believe that is totally unfair. I have done nothing to warrent this action. If so I would really like an explanation. The only way the I am afforded an explanation is to request my records to be mailed to me or picked up. This has hurt my feelings and will cause me problems in the future du to rhe medications prescibed. I really like and trust this Doctor and would like to receive a personal explanation for this action. This would be the fair and humane thing to do as a doctor and human being.
4.0 Rating
April 12th, 2016
Dr. Nasher
1.0 Rating
November 30th, 2015
I truly enjoyed Dr. Nasher at first. He seemed sincerely interested in my back issues & did everything he could to help me & solve my problems. My wait time got longer and longer. My appointments were getting shorter and shorter. It seemed that the doctor no longer cared about what was going on with me. I asked numerous times for X-rays and/or other tests. He would always say "next month, next month" but I never got the tests. When I first started seeing him he would spend at least 10 minutes with me, by the end, my average appointment was less then 3 minutes. After the staff said he received over 100 new patients due to another doctor who lost his license, that is when Dr. Nasher changed. I had 3 more appointments after his new patient influx & then he just dismissed me. I was given no reason why & no one would talk to me. It felt like a bad break up. Finally, the front desk girl told me that he had too many new patients & was letting a lot of his old patients go. This was horrible. I finally had a decent doctor who I had a two year relationship with & he just dropped me like it was nothing & wouldn't even tell me why. My score, review & rating reflect the doctor he became at the end, not who he was in the beginning. My rating of who he was in the beginning would have been 5 stars all around. :(
1.0 Rating
November 20th, 2015
patients mother
My daughter has been calling this office for over a week with NO answer. Then all of a sudden she receives a letter in the mail from this quack that says he's terminating his patient/physician relationship with her and that her primary doctor will have to refer her to someone else. NO EXPLINATION!?!?! WHAT'S UP WITH THAT?!?! She's been seeing him for over two years!
5.0 Rating
October 28th, 2015
A+
5.0 Rating
October 20th, 2015
5.0 Rating
August 3rd, 2015
3.0 Rating
July 8th, 2015
Nearby Doctors

Dr. Samer Nasher is similar to the following 3 Doctors near Charleston, WV.