Rate Now
Share Your Experience
Have you seen Dr. Sami Aboumatar?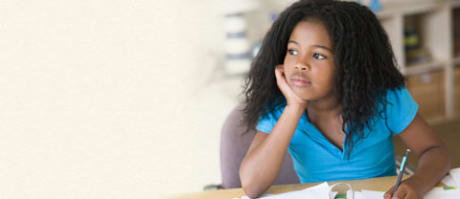 ADHD
Attention Deficit Hyperactivity Disorder (ADHD), including the different types and who gets them.
Quality Rating
Highly Satisfied
38 Ratings with 15 Comments
3.0 Rating
November 11th, 2016
He scarred the crap out of me my first appointment by telling me I needed to go to ICU and have surgery. I had never been told I needed surgery before and it was just his future plans but I left there in tears. He never asks what I might be doing to cause or bring on my seizures which have gotten worse, never does he do blood work but instead he adds on new meds freely. Now on 4 meds and still not controlled I think it's just his goal to force me to have surgery. Always at least 30+min wait and last time he got up and cut me off to go to lunch, my daughter was with me and couldn't believe it. I'm now considering looking for another doctor before having surgery! I still haven't heard back from the nurse a week ago.
3.0 Rating
January 20th, 2016
Care Has Worsened Recently
I averaged Dr. Aboumatar's old level of care (five stars) to his current standard of care which is one or two stars. TL;DR : Standard of care has fallen, office is probably not HIPAA compliant, office is too busy so the Dr cannot follow through with his treatment plan, staff can be rude if someone has communication issues. Some staff members still try very hard, I think Dr. Aboumatar has good intentions but is too busy. I wish I could recommend Dr. Aboumatar because he is a competent and caring doctor when he is not busy and when he has less apathetic nurses. Some of his office staff are still excellent, for instance, a staff person kept sending a fax to me until it went through. I am usually called promptly when certain records are ready to be picked up. Dr. Aboumatar has repeatedly made treatment plans that he has not followed through with. I am still waiting to hear back from a nurse or Dr. Aboumatar about test results and medication changes that I was told I would be informed about over a month ago. I only found out my medication level is low because I requested it get mailed to me. Dr. Aboumatar reassured me and my family member that he would increase my medication if the level is low. He has not done so, despite lack of symptom relief and even though it is past the timeline he gave us. Another issues is that I know it can be hard with my neurological and developmental issues for me to understand people if they phrase things in a way that I am expected to read-between-the-lines. I have got so I always make sure someone is with me when I see Dr. Aboumatar. It has been repeatedly confirmed that I am not misunderstanding Dr. Aboumatar. Some of his nurses have been almost rude to me. Again, I understand that I can sound more upset than I really am. Recently, the office manager, who is usually patient, made what I think is an unprofessional remark to me. She said that I "put words in their mouths". I looked up this phrase and asked a family member about it. This can apparently mean I misunderstood someone and accidentally phrased it inaccurately. However, it can also apparently mean "purposely misconstrued" or "maliciously misquote." I am certainly not saying how the office manager meant this phrase. I hope she meant it in the more positive way, since it is not possible for her to know my intent. Just like it is not possible for me to know how she intended her words.
5.0 Rating
November 19th, 2012
I have just become a patient of Dr. Aboumatar. He is very professional and spends the time to know your history. He is very straight forward and takes the time to answer any questions you may have. He must be highly reguarded by his peers since I have gone through 2 other Neurologists. My case must be on the difficult side as both referred me to Dr. Aboumatar.
5.0 Rating
June 12th, 2011
Outstanding
Outstanding doctor! First doctor who was really able to help me. I have seen so many other neurologists and this doctor saw on the FIRST appointment exactly what needed to be done. Within five months he eased me through the process of brain surgery and I have been completely seizure free since. Been over 1.5 years and counting. Not only seizure free, PAIN free, headache free, healthy, 60 lbs lighter and able to work out again. He's the best!
5.0 Rating
June 6th, 2011
Good doctor, good staff
Dr. Aboumatar has been treating me for migraines for almost 2 years. He has been respectful of my distrust of drugs and very patient as I have tried other approaches. His staff is very nice. I really do not understand the comments to the contrary, I have been uniformly well treated at this office by the doctor and his staff.
5.0 Rating
April 2nd, 2011
2.3 Rating
March 22nd, 2011
disrespectful staff- where do they get permission to act in such a way?
I see many specialist between myself and special needs child. He is a M.D. I get it. But his staff from the office manager to receptionist are RUDE,ABRUPT, and put you in one's place if you have a request such as a form or call etc, just nasty! Go in there confident from begining. But really do you need another M.D. probably not. A GP can handle this.
5.0 Rating
January 27th, 2011
Fantastic doctor!
Dr. Aboumatar is my third neurologist in Austin and I can't spark highly enough. Caring, thorough, gentle, and kind; he FINALLY got me on the right medication, and never made me feel bad or embarrassed about my conditions. Such a kind person who listens for a change and remembers me when I visit. A++++!!!
5.0 Rating
January 19th, 2011
Best kept secret
Dr Aboumatar is by far the best neurologist in the Austin area. He closely observes and responds to patients. Since I have had a seizure disorder since I was a child, am now midlife and have lived in the Austin area the entire time, I have tried many a neuro. Dr Sami, as my family affectionately calls him, is not only extremely competent and comprehensive, but genuinely empathizes.They periodically run late but mostly due to early morning surgery (like ob/gyns).
5.0 Rating
July 29th, 2010
Excellent
5.0 Rating
May 11th, 2010