Rate Now
Share Your Experience
Have you seen Dr. Sami Baraka?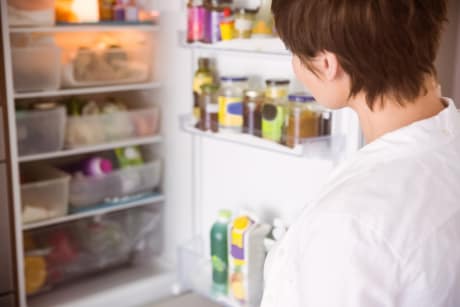 Binge Eating Disorder
Get the facts about binge eating disorder, including symptoms, causes and related conditions.
30 Ratings with 12 Comments
1.0 Rating
December 16th, 2016
1.0 Rating
January 30th, 2016
1.0 Rating
September 20th, 2015
1.0 Rating
March 18th, 2014
horrible doctor!!!!
this is a horrible doctor! he tried to charge me 10 dollars for a prescription that actually was only 4 thank god I chose to get it from the store but he then sent me a bill for cleaning my ears with a q-tip that he never even asked me if he could do he just looked into my ears said there was wax cleaned it with a q-tip and then sent me a bill for something I can do on my own at my own house. by the way my husband gets his ear's cleaned my the same doctor and never gets charged. and I shutter to think how much my husband had payed for prescription's that this doctor has wrongly sold him. we both will not be going back to this doctor and I advise nobody else go to him! he also scared the heck out of my child by telling her he was going to give her a shot when she wasn't getting one.
5.0 Rating
March 4th, 2014
My medical experience with Dr.S. Baraka
I have been a patient of Dr Baraka for about 20 years. My mother, wife, sons, daughter have all been treated by Dr Baraka in the past. I have been hospitalized all over the country, during these stays, Dr Baraka has always contributed his medical knowledge in regards to my health care with other medical facilities/health care personnel, needless to say, this has always been a great health. Without Dr. Baraka's medical knowledge of my ongoing healthcare, these other facilities/doctors must run the full battery of tests MRI/EKG etc just to establish a baseline. But with Dr Baraka, he already has a baseline in his head to share. Needless to say,his has been one of my top ten people!
1.0 Rating
February 26th, 2013
horrible experience with this doctor ....
Very rude , doesn't listen, it was horrible worst experience I've ever had.. went in there for diverticulitis! Come out with a perforated eardrum.. DO NOT LET THIS doctor try to attempt to clean your ears .. I'm not kidding my ear is bleeding when I left there .. went straight to the emergency room .. he shot that water so hard in my ear .. dropped me to my knees in pain .. now I'm off work I have to wait to see & ENT specialist.. This guy is a real piece of work .. I could keep going on & on .. and to top it off guy say's he's well known around the area .. well I did my research ..all his reviews all bad .. go practice your first Amendment somewhere else buddy.. this is for him to see .. he will understand what I mean when and if he even check his reviews online
1.0 Rating
January 5th, 2012
Does not listen at all. He is rude, charges outlandish amounts for office visits. He charges you for his crude jokes. Will not accept what the insurance pays, goes way over and beyond that. And he does not resolve your illness nor attempts, because he does not listen.
1.0 Rating
August 16th, 2011
I will not go back!
I agree with the reviews that state he needs to listen more and talk less! He does not give you a chance to tell him what is wrong and after only seeing me for a total of 5 minutes and hearing only one sentence about why I was there he had me misdiagnosed and prescribed me meds that could have really messed me up! I will NEVER go back to him again.
3.7 Rating
May 10th, 2011
I think he's an ok Dr. it's just that he needs to listen a little more to his patients. He does not give you a chance to explain what is going on with your health, he wants to quickly give a diagnoses when you have not been given the chance to finish what you are saying. I think if he would just take some time to listen he would be the Dr. people would want to see when they need to. I think he would more patients also because word of mouth gets around.
1.0 Rating
May 2nd, 2011
Dont See Dr Baraka
Misdaignosed several times, does not listen to what brings me into see him. interrupts me when I am talking, perscribes me pills I dont need. Even Refused to give me a referral to see a specialist, when I know I need to see one.(and was angry with me for calling the specialist to make an appt) Changing Dr's ASAP. ZERO STARS!
5.0 Rating
February 9th, 2011
Amazing Doctor!