Vitals cannot verify whether or not this professional is currently practicing. We recommend that you attempt to contact the provider to verify their status. Please email us at support@vitals.com if you have any additional information.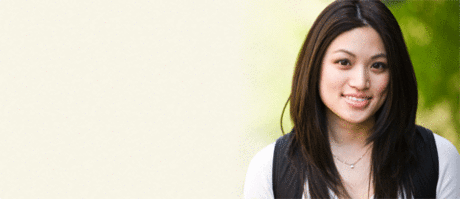 Birth Control
Get the facts about birth control so you can decide which type is right for you.
48 Ratings with 15 Comments
1.0 Rating
June 16th, 2016
Rude!
Run away ..... Very rude Doctor, who thinks she better then others. She look down at women who can speak English and despite the fact that most most of her patients can't speak English. I had to yell at her because she was so rude to my wife , who just came into the US and knew little English. The office is really dirty. The doctor looks dirty. Doesn't wear gloves most of the time. Do yourself a favor and walk away .
1.0 Rating
October 25th, 2015
Worst OB GYN in NY. DO NOT GO
I'd rather light my lady parts on fire than go to her again. Office staff is nice, but she is borderline incompetent, 100% rude and the office is outdated/dingy/looks like it could have been used in the set of a "Saw" movie. If you didn't have an STD going into the office, I'm not sure you won't walk away with one after. AVOID
1.0 Rating
June 18th, 2015
Never going back to her
Never going back again! The staff is friendly but the dr. Samina Raghid is the worst doctor I've met. I've been bleeding for 8 months straight now .. With some days off in between and it's scary because I know it's not a period because I know how my periods are! I've never had problems with my period before and I've always been on the heavier side. So the first time I went I didn't have to wait so long maybe 20 minutes.. And the staff is friendly there especially this one girl who takes u in in the beggining. However the first time I told dr. Samina Raghid my problem she Just looked at me like I was dumb and from the beggining just blamed it on my weight. Then she told me to come after two weeks and I got my blood work done and everything came out "negative" as she told me and so she did my Pap smear , which was soooo painful that I couldn't even stay still and was crying and she was yelling at me while my husband was there. Then she told me to come after two weeks again which I did with my husband and we waited like 1 1/2 just to see her and when we actually got to see her she was very rude and didn't even tell me what was wrong with me until I asked her "so what's wrong with me" she just said tonme everything looked fine and nothing is wrong and then she blamed it on my weight and said its probably an abnormal period and was so rude . Even my husband was mad and didn't understand why she was like that and why she couldn't find anything wrong with me because the problem I have is not normal. So she asked me if I want to go on birth control pills and said "she will prescribe them to me and if I want to take them I can and if I don't want to take them i don't have to" me and my husband were so mad! So now i changed my gyno and I really hope she doesn't do this to anyone else.
1.0 Rating
January 4th, 2015
The quality of service she provides depends on how well your insurance pays.
She used to be good when she first started out but now will only take very good care of those with great insurance. If you have cheaper insurance she treats those people different with poor bedside manner and makes it known that she doesn't care much about your care because of it. In addition, she has inexperienced interns doing the care and won't even look at your chart for her expertise. I would not recommend this place. Also, most of my visits the office where you get seen is very dirty.
1.0 Rating
December 24th, 2014
5.0 Rating
May 25th, 2013
She is a great doctor
Very knowledgeable and helpful regarding an issue I was had. Having been to multiple gyns, I have definitely found "the one." Excellent bedside manner and the office was able to fit me in with only a day's notice. Dr. Samina is a great doctor, honest and up front in regards to my issue and gave me some real options and advice.
1.0 Rating
April 23rd, 2013
Filthy office and wait time is always over an hour
The office is filthy, graffiti on walls inside office (yes, I'm not lying) the office staff could care less about the patients except to collect the co-payment. The bathroom is disgusting, toilet paper and/or hand towels are never provided. The first time I mentioned these things to the Dr. Raghid, her response was that she's only there one day a week, so she's not responsible. Fast forward a year later, when I reminded her of our conversation the previous year and no changes have been made, I said there is a complete lack of pride on her part to make patients who are waiting to at least have proper hygiene available and also provide TV or radio to patients since the minimum wait time is 45 minutes. Even though I like her as a doctor, I just don't think can tolerate the office anymore.
1.0 Rating
April 6th, 2012
Bad Doctor
My sister was pregnant and had severe nausea and vomiting, and by severe i mean she was unable to eat at all so she was throwing up acid, which got to a point where she was severely dehydrated and had to be taken to the ER. She even lost over 10 pounds due to the vomiting. At the ER, they called up Dr. Samina Raghid, who claimed that this was normal and to dismiss her. After switching to a different doctor, we learned that my sisters case was definitely abnormal and that she had hyperthyroid, which was causing the symptoms. Now she is on thyroid medications and healthy, no thanks to Samina Raghid.
2.3 Rating
August 19th, 2011
WORST GYN VISIT EVER
I found this office on my provider list and made an appointment because it was close to home and they had evening appointments that I could make after work. I was sketchy upon my arrival being that the building looked like it could blow over with a gust of wind at any moment. The staff was very cold and the waiting room smelled of urine. Dr. Raghid was also very cold and the examination room was disgusting. They did not have any gowns to cover up with and she tried to give me an examination with some ultrasound thing that was hooked up to a machine (forgive me for not knowing the correct name for it)that did not look sanitary, nor did it have a cover on it. Needless to say, I never went back. DISGUSTING, CARELESS PEOPLE.
1.0 Rating
January 15th, 2011
1.0 Rating
October 2nd, 2010
Medical Discrimination
5.0 Rating
April 13th, 2010
The best Gyno I ever went to
I have seeing Dr Raghid for about 5 years now and she is the best that there is. The staff was professional and so was she. I last went to her because I felt discomfort in my pelvic area and I thought it was a cyst; it turned out to be a fibriod and able to detect it. She was very educated and very courteous. She is also judgment free which is something I have never had from my previous gynocologists. She is the best :-)
Nearby Doctors

Dr. Samina Raghid is similar to the following 3 Doctors near Valley Stream, NY.