Rate Now
Share Your Experience
Have you seen Dr. Samir Bangalore?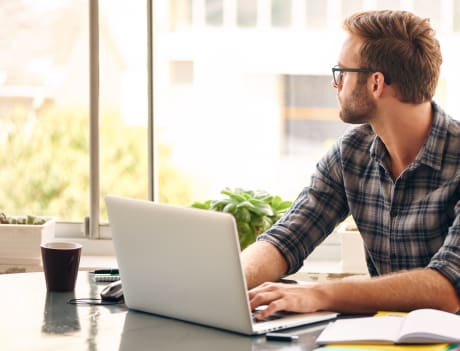 Adult ADHD
Get the facts about attention deficit hyperactivity disorder (ADHD) in adults, including the different types and symptoms of each.
61 Ratings with 14 Comments
5.0 Rating
April 7th, 2017
5.0 Rating
May 19th, 2016
Awesome, Passionate, Caring, Honest, Open Book Of Knowledge within his expertise
First and farmost, it's such an honor and prividledge to come to know Dr. Bangalore, let me share what this awesome man, Doctor did for my child, whom suffered with complex seizuers for years, when I met Dr. Banaglore about what we have been experiencing throughout my child life of seizures, Dr. Bangalore took what was said, seen my daughter and the list of medication that she was on from her pervious Neuro Dr.(no name, ), he started with a process of eliminating what she did not need, did the necessary testing of the EEG, prescribe what she needed, what he stated to me before he started up his regiment of what she needed, he said "I see that she has a great personalitiy and we don't won't to take that away from her". So Dr. Bangalore did what he need to do so that she can keep her winning personalitiy, and as time went on, I noticed the hughe weight gain from one of the medications that she was on for quite some time, And from our last visit a couple of months ago, he noticed how concern I was, so Dr. Bangalore stated let's try this regiment, and wein her off of this medication and up the others that she is already taking that he prescribe for her, and let's see how well this procedure works, so we did it for 2 months, and when we went back to visit him a couple of weeks ago, and it was and still is a success. Dr. Bangalore is so awesome whereas I refer my family member to Dr. Bangalore as well as some of my co-workers. I thank God for such an awesome Doctor like Dr. Bangalore. Let me share with everyone that will be reading this review. from the time we met Dr. Bangalore, my daughter has not had any major grandmaul, complex seizures in 3 years, Dr. Bangalore I cannot thank you enough for the peace of mind that you have given to me as well as to my child, and family. Thank you so much. Please whatever you do, please don't leave us here alone. You are the best Neuroscience specialist that I have come across in 25 years. Thank you, Love you a concern mother & friend. may God continue to bless you and your family, and the patients that you continue to help live a productive and seizure free life. Take care.
3.0 Rating
April 15th, 2016
Best medical experience I have had during my 25+ years in Las Vegas. Dr. Bangalore was very personable and easy to talk to. He expressed a real concern and interest in my medical condition. I would highly recommend Dr. Bangalore for your neurological needs.
5.0 Rating
April 12th, 2016
5.0 Rating
February 15th, 2016
Great Doctor/Specialist
My son has several medical issues and we have been to doctors/specialists since he was one year. Thru the years, I found doctors talk in a language of their own making it difficult to understand them not to mention make you feel rushed at your appointment. Dr. Bangalore talks to you in a language you can understand. I do not feel rushed at my son's appointments and my son really enjoys his visits with Dr. Bangalore. As the mother, I know Dr. Bangalore will listen to my concerns. Most of all I feel very confident with Dr. Bangalore and trust his suggestions/treatment of my son. I highly recommend Dr. Bangalore.
3.0 Rating
March 5th, 2015
Elite Dr. for elite patients with elite insurance. Are you on the list?
5.0 Rating
January 7th, 2014
Best Dr in town!!!
I have been seeing Dr. Bangalore since 2007 after suffering a seizure related to a brain tumor. I come from a family of doctors and in my opinion he is the best Doctor in town. He has outstanding academic credentials, but speaks in understandable terms and spends considerable time carefully explaining your condition and treatment. His focus is exclusively on the patients well being. His treatment plan for me has been adjusted as needed and thus far been very successful. In the past I have travelled to Mayo Clinic or Srippts Clinic for specialized medical care, but now that Dr. Bangalore is practicing in Nevada I see absolutely no need to travel for care. Simply put -- he is the BEST Doc you will find.
2.3 Rating
September 15th, 2011
REVIEW FOR DR BANGALORE
FINALLY A NEUROLOGIST WITH A PLAN HOWEVER THE BIGGEST PROBLEM IS HIS LACK OF COMMUNICATION HIS SEPARATION AND IN ABILITY TO COMMUNICATE WITH ME WHICH WOULD PERMIT HIM A BETTER OPPORTUNITY TO TREAT ME AS I WOULD PROVIDE HIM WITH DAILY HAPPENINGS THAT WOULD MAKE HIS EVALUATIONS EASIER. aS I EDUCATE MYSELF WITH HIS TREATMENT
3.7 Rating
August 19th, 2011
OPINION OF DR BANGALORE
Finally a Neurolgist wurh a plan however I am still awaiting the plan to be implemented or the hospital to call to set the testing dates and get on with his suggestions He did not agree with my suggesstions on communicating a diary of seizures directly to him I felt that could go directly into my file he could be better informed of my daily conditions and give me better evaluations through e-mail he refused
5.0 Rating
January 14th, 2011
Great Doctor
5.0 Rating
October 10th, 2010
Professional, Dedicated, Talented Doctor
Saw Dr Bangalore at Sunrise on 2 occasions. He is very professional and attended to my particular case in a direct no nonsense manner. I would highly recommend Dr Bangalore for his Specialist knowledge and dedication in addressing the problem, not just masking the symptoms with drugs de jour.Thank you
1.0 Rating
November 4th, 2009
Office called to cancel my appointment 2 hours before I was scheduled to be there. I had taken the day off from work for this appointment and missed a days pay......for nothing. Then I rescheduled for 6 days later. Took the day off again and then found out that they scheduled me for a later date even tho' I CONFIRMED with the girl on the phone EXACTLY when my rescheduled appt. was to be (6 days from the cancelled one). Very irritating and very unprofessional staff.
Nearby Doctors

Dr. Samir Bangalore is similar to the following 3 Doctors near Las Vegas, NV.