Rate Now
Share Your Experience
Have you seen Dr. Samuel Bailey?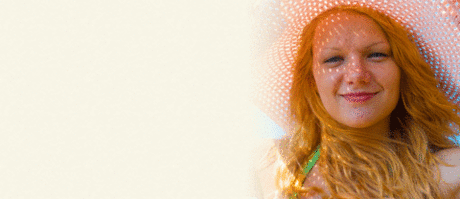 Skin Cancer
Get the facts about skin cancer, including the different types and symptoms.
Quality Rating
Highly Satisfied
22 Ratings with 12 Comments
5.0 Rating
August 3rd, 2016
1.0 Rating
March 9th, 2016
Big Disappointment
1.0 Rating
January 21st, 2016
Rude Staff
This is really a shame that I even have to write a review and I have not even seen the Dr. yet. This experience was definitely not one to remember. First I called several times and they finally called back to schedule the appointment she says I am calling to speak with Ellie?? WHO?? I specifically called and left message that I needed to schedule for my son Eli and he is 6. Second I called the office again and the gal was so rude and she told me that I need to get my insurance information and that I needed to figure out how much my deductible is even though I told her we don't have a deductible. I have to pay a portion in full at the time of the appointment and all I wanted to know was how much?? "You need to figure it out and call your insurance." I work with insurance every day and we would never say that to a patient. Then she says "oh I remember you and you didn't have your insurance information "and I told her well you never asked for the information I have always had it. At that point I told her that I will not be bringing my son to your office and I will find another office and she said "OK". WOW who says that??? RUDE, RUDE, RUDE!!
2.0 Rating
December 21st, 2015
5.0 Rating
January 23rd, 2014
I had a great experience with Dr. Bailey. He did my thyroidectomy for thyroid cancer a little over a year ago. He did a nice job and I only have a very tiny scar. Anytime I was in the office he would take the time to answer any questions I had and explained things thoroughly. Plus he just seems like a really nice guy! I will definitely go back to him if I ever have any other ENT issues.
5.0 Rating
March 17th, 2012
Great Dr and very caring!
Dr. Bailey spent lots of time with me explaining my options and his nurse Nicole was just as helpful and very easy to reach when new questions would come up. After deciding surgery was the best option for me he and his nurse were very helpful and caring in the planning of this and helping me through the healing process. Thank you Dr. Bailey and Nicole for your great work!Front office staff could be a little nicer and take time to listen to their customers!
5.0 Rating
May 4th, 2011
Dr. Bailey never gave me the impression that my appointment time was limited. He was thorough in explaining his diagnosis and did not push me into making decisions on the spot, but rather gave me time to evaluate my options. He and his staff were professional, calm and welcoming.
5.0 Rating
April 3rd, 2011
he is truely a people person
5.0 Rating
March 2nd, 2011
AMAZING.....with some minor annoyances
Went for chronic sinus infections. A week after surgery already feeling better. He was by far the most caring doctor I have ever met. Too bad their front office staff isn't as nice. On my follow up appointment the receptions threatened that the doctor wouldn't see me if I didn't pay the bill I had gotten in the mail yesterday! The wait time was a little sad. I waited 2x for 20+ min.
1.0 Rating
February 3rd, 2011
Complete Waste of Time and Money
This doctor charged me $277.00 for 10 minutes of his time for which he did little or nothing for me. If these doctors can do nothing why do they charge us so much? This is ridicules!!! We the general public should charge these doctor $100.00 for wasting our time. We go to them with a legitimate problem and they do nothing and charge us for doing nothing. I am very, very, disappointed with this doctor and the entire staff of Entegrity Ear Nose and Throat, as they have no integrity. Complete waste of my money and time.
Doctor's Response
I sympathize with this patient and his or her frustration. In the past several decades, health care prices have gotten out of hand in many ways. I am cognizant of this and always attempt to provide care in the cheapest, most efficient manner. As a specialist, I see many patients that have failed previous medical therapy and now require a more rigorous workup for their problems. Also, the prices charged to insurance companies rarely represent what a patient ultimately ends up being responsible for. VERY rarely do I see a patient that only requires 10 minutes, especially as a new patient. I strive to allow all patients as much time as their individual problems dictate.
SHOW
5.0 Rating
January 28th, 2011
An Angel from Heaven
5.0 Rating
August 22nd, 2010
Caring and Competence
I was brought to Dr. Bailey on an emergency basis and found the level of caring and competence to be superior. The office and support staff were very professional and full of genuine concern. Carrie, Dr. Bailey's assistant, was very hands-on, telling us of any delay and keeping us informed on all details of my case. The Dr. took me the same day that I called for an appointment and was very professional and calming. The office went out of their way to set up the surgery quickly and were able to get biopsy reports much quicker than usual. Thankfully, all was well, and our gratefulness to Dr. Bailey, Carrie, and the staff at ENTEGRITY is boundless. These are wonderful, caring, competent professionals and you are in very good hands.
Nearby Doctors

Dr. Samuel Bailey is similar to the following 3 Doctors near Phoenix, AZ.