Rate Now
Share Your Experience
Have you seen Dr. Samuel Ballon?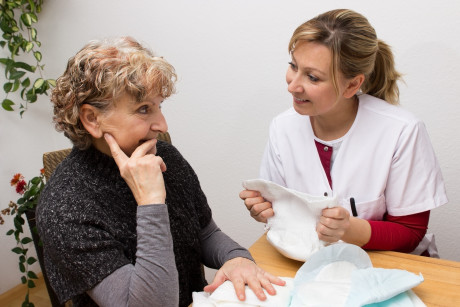 Urinary Incontinence
Learn about the symptoms and causes of urinary incontinence or urge incontinence.
18 Ratings with 8 Comments
5.0 Rating
September 24th, 2016
Excellent doctor
5.0 Rating
August 30th, 2016
Bad reviews
I was a patient of DR. B. back in 1980. I was only 29 at the time and was referred to him because I ended up in the hospital with a very large tumor. It was found out to be Ovarian cancer. I was very lucky, to have him. He was a very kind, gentle, understanding man. If I had a question and would call him, he would call right back, I was at ease with him from the start. Please don't go by reviews like the one written by Zenna Varner. This is not Dr. B. at all. I was not a rich person at the time I went to see him. In fact, I had no insurance at all. I was on federal aid. When someone you loves dies, it hurts, and you want to blame somebody. Miss my Mom I think is in that place. So much of her review is un-answered statements. We don't know how sick her Mom was, perhaps she would not have lived even if they had known she had Ovarian Cancer right away. Surely she would have wanted to wait for the report anyway for a final answer. All in All, from my experience with Dr. Ballon I would recommend him to anyone.
5.0 Rating
June 13th, 2016
patient
He did my ovarian cancer surgery. He was excellent. He never cuts my visit short, answers questions, thorough explanations, tells it like it is, always honest, helpful and I look forward to my 6-month follow-up exams. His staff are courteous, friendly and efficient. Can't recommend him highly enough. I like his dry sense of humor.
1.0 Rating
January 22nd, 2016
I hate this pig!! Theif!!
He was to do a simple hysterectomy. He chose to do a radical one. The order clearly said to remove one lymphnode test it for cancer. He started ripping all my lymphnode out. When my obgyn asked him to stop. He told he to shut the f' up! He continued to rip out all my abdominal lymphnode. Going so far as to rip my nerve on my left thigh out. MY LYMPHNODES HAD NO CANCER ! Go figure! He stole them from me for his greedy frankenstein experiments.. I am suffering from gross hideous lymphedema in my right leg because of this thriving pig. Its now been titled as an " illegal lymphnode harvest" and no one cares enough to punish this heartless beast of a so called doctor. I WAS USED BECAUSE I WAS. MIDDLE-CLASS POOR.
5.0 Rating
October 4th, 2015
Ovarian Cancer Survivor
5.0 Rating
February 19th, 2011
5.0 Rating
May 12th, 2009
Optimum Care
I was orignally referred to Dr. Ballon by my regular OB/GYN with a condition he considered pre-cancerous. Over the past 10 years or so, Dr. Ballon has monitored my condition and, in addition to giving me excellent medical care, has given me complete confidence that my good health is a priority with him.
1.0 Rating
April 29th, 2009
Don't see this doctor
We were referred to Dr. Ballon when my mother was diagnosed with Ovarian Cancer. He did the surgery a week later my with mother's regular GYN. They both came out of surgery with the WRONG DIAGNOSIS! They told us that she had granulosa cell tumor, and it was not hereditary so we had nothing to worry about. Two days later he left the country for a month. Then his partner told us that pathology reports confirmed that she DID have Ovarian Cancer. She never got healthy enough for chemo & ended up with another LARGER tumor 2 months after surgery. A month later she died. He walked past us in the hospital and NEVER stopped to ask about my mother or us. He has a terrible bedside manner & a "God Complex".
5.0 Rating
May 23rd, 2017
1.0 Rating
October 4th, 2015