Rate Now
Share Your Experience
Have you seen Dr. Samuel Bean?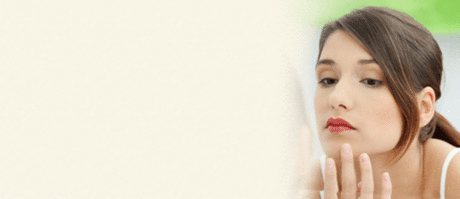 Acne
Get the important facts about acne, including the different types and what causes it.
Quality Rating
Highly Satisfied
27 Ratings with 10 Comments
5.0 Rating
March 22nd, 2015
Very Knowledgable
5.0 Rating
February 23rd, 2015
I'd recommend.
5.0 Rating
June 28th, 2014
Friendly
5.0 Rating
November 19th, 2013
Very pleased with this doctor
I've been going to Dr. Bean for many years and never had a bad experience. He knows what he's doing and just does what needs to be done. Always pleasant. Just what I want in a doctor visit. I'd recommend him to anyone.
1.0 Rating
March 18th, 2013
Nurse
First. The waiting room, yes, let's start there. There is a table with magazines piled about 2 feet high with dust on them, old yuck out dated pink and green carpet, crumpled paper signs put up everywhere with tape (can we say lazy staff), and a front desk lady who closes her little window and can obviously can see when a customer is standing at the check in counter, but decides to allow a customer to stand at the window confused as to whether they should knock on the wall or shaky glass window while she does whatever it is that is more important than her job. Next, let's go back to the 1960s exam room. As I sit down I stay to survey the room and ponder my likely hood of getting through this appointment without being given an infection. A nurse (the only polite and seemingly educated staff member up to this point) comes in and gathers instruments for the Dr. out of a drawer. I immediately noticed that I did not see a sterile package that they should have come out of, nor did I see her use an alcohol prep pad to clean the top of the lidocaine bottle (that had been left sitting out in the room) that she uses to draw up my injection. The doctor comes in (who must be knocking on 85s door) and take less than a minute before he grabs the injection and gets to work. At this point I smell burnt skin and realize that this old car battery looking object is indeed his cautery machine from the late 1970s. After my exam, I go to the checkout desk and am ready to pay, but old lazy and her buddy debate about how much I should pay. Finally After they come to an agreement I was told to "call back I'm about 10 days if I want to know my results". The end. Thank God. I will not be back.
5.0 Rating
July 29th, 2011
Great
Dr. Bean is a compassionate, experienced physician. He has a vast fund of Dermatology knowledge. I was able to get an appointment the next day on my first visit and he spent time listening to my concerns. He offered the diagnosis and treatment options tailored to me. I will continue to go to Dr. Bean for my family's dermatology concerns. Highly recommended!
1.0 Rating
June 27th, 2011
Worst Doctor I've ever been to
I went to get a mole(doubled in size in the last few months) and some other suspicous moles looked at for possible skin cancer. He flew through the exam in less than 60 seconds, before he laughed when I said I get burned easily with sunscreen. He said don't go outside. Really? That's your diagnosis is don't go outside? What a quack! Also, he didn't even get close to "exam", he was at least two feet at all times.
5.0 Rating
December 22nd, 2010
Very good Dermatologist
5.0 Rating
December 1st, 2009
Exceptional Dr.
Dr. Bean accurately diagnosed my health issue when two other drs. had been unable to do so. He spent more than a sufficient amount of time discussing options and treatments, and encouraged me to contact his answering service over a holiday if my condition did not improve after the medication. I would expect this availability from a dr. in an emergency, but my condition was merely a skin problem, and certainly not an emergency or life threatening. Dr. Bean clearly was concerned about solving the problem, and treating my condition whereas two other drs. had merely told me to wait and see what happened, without adequate medication or follow up. I highly recommend Dr. Bean.
1.0 Rating
October 16th, 2009
worst diagnosis ever
I went in for hair loss, none of my family members have hair loss or baldness. not even my grandparents on either side of my family. So I am concerned what is causing my hairloss since I am in my early 20s. I told the dr my problem and he just looked at me and said "it's hereditary" and I told him that it couldn't be, that if there could be test done to find out the problem and he responded" IT IS WHAT IT IS," he gave me a booklet to read and walked out. He came back and asked what I think of the prescription on the booklet and wrote one out. I paid for a prescription when I wanted a diagnosis and test which he did not bother to care for. I do not recomend this to you. And his attitude was not pleasant.
4.0 Rating
July 11th, 2017
4.0 Rating
July 11th, 2017