Rate Now
Share Your Experience
Have you seen Dr. R Bryant?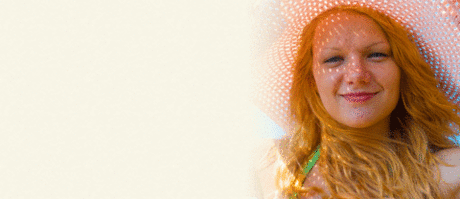 Skin Cancer
Get the facts about skin cancer, including the different types and symptoms.
21 Ratings with 12 Comments
5.0 Rating
July 14th, 2016
1.0 Rating
April 4th, 2014
Very unhappy patient
I posted on 2/18/14 re: two breast augs, the 2nd being a correction, and am adding to my post. Dr. Bryant very blatantly lied about what was said in the pre-op appointments. He said I did not recall what was said and he is so very, very, wrong about that. He NEVER told me that the results could be worse then before, and he DEFINITELY IMPLIED that my breasts would be corrected and come out even after the 2nd surgery. I am in the process of filing an official complaint against this doctor, as I feel he should have offered some resolution such as a refund for the 2nd procedure which really has botched me and just keeps getting worse. Please, please, think before you have him do any surgery on you. I have seen another surgeon since, and he is afraid to try and correct what Dr. Bryant botched because of the lengths he would have to go to, and also told me what may happen to my left breast and to wear a bra 24/7 - very inconvenient. That breast has already moved and changed over time and is scaring me. This doctor is unethical (lying to my face and probably in my records which I cannot read due to his hand writing), and not to be trusted. I could go on, but will stop here. Hopefully readers will think before hiring Dr. Bryant. I suggest you find a reputable surgeon in Omaha.
1.0 Rating
February 18th, 2014
Bad augmentation surgery
Dr. Bryant did breast augmentation on me and made my breasts uneven. I went in two or three times to discuss this with him and he always made excuses. After 2-3 years I went back to have him correct the problem, and he made me feel that everything was going to come out fine, however, he did Exactly the same thing the second time, and I have even more uneven breasts now. I went to him to complain and he made more excuses and was not honest about what he had told me before the second surgery. I am very unhappy with this surgery, and he did not offer any resolution. I do not recommend Dr. Bryant.
5.0 Rating
June 1st, 2013
Southeast Nebraska
5.0 Rating
April 28th, 2013
Breast Agmentation
Dr. Bryant did an extraordinary job! I love how they look and they are the perfect size and shape for my body. Also, he did well calming my nerves about all the concerns I had. He ansered all of my questions that I had (I brought in an entire paper filled front and back with questions!) Dr. Bryant extorts a great, positive additude even cracked a joke for me before my surgery! I am 100 precent happy with my experience here and I would (and have) recomended him to anyone looking into this operation.
1.0 Rating
February 2nd, 2012
Blepharoplasty procedure
I would not recommend this doctor. What was supposed to be a routine procedure has turned into anything but for me. Instead of my eyes looking refreshed and younger, I have discoloration, swelling, and pain. I have called twice since the procedure with concerns and finally went in with the hope of some reassurance from him. His manner was very condescending and he seemed irritated that I had concerns. It has been six weeks and I still have all of the above problems and will now consult someone else to see if I can get some satisfaction. I had saved my money and did my due diligence on finding a doctor, and had nothing but disappointment. Very unsatisfactory experience.
5.0 Rating
October 21st, 2011
He's the only physician I want to see for my skin cancer problems
1.0 Rating
May 5th, 2011
Mutilated my body
I had breast reduction this past December..2010.. with Dr. Bryant. I had huge, pendulous breasts, and ssked him to make me either a full C or a D......to fit the rest of my body structure. He removed too much skin, causing a healing problem and when questioned what I could do to help this heal, he basically just told me to do what I thought was best. Well, I finally healed and quit seeping after 2 months, and 5 months later, I cannot fill a size C cup........loads of extra room, and my breasts look way too small for my body, causing my clothes to fit in a very odd fashion. I would have the reduction done again, but NEVER by this doctor......he had no caring manner, and I was just s dollar sign to him. I so wish I had checked out the other surgeons first. Live and learn, but am considering implants to make my mutilated body look a little more normal.
5.0 Rating
March 9th, 2011
Mr.
5.0 Rating
January 24th, 2011
Great doctor!!
I had breast implants years ago that Dr. Bryant did. I had one implant deflate after 15 yrs. I had moved to southern California and was looking for a doctor to replace them. Cost was astronomical. Called Dr. Bryant back in Nebraska where they were originally done and found out they had a lifetime warranty. Came back to Nebraska and had them done again. My point is that Dr. Bryant did a better job than any doctor in Southern California where they have an abundance of patients. The state of Breast Implants! They look great and don't look like I have implants. Great doctor!! Have since moved back to Nebraska and will look him up for a lifestyle lift. Can't think of anyone I would rather have!!!
5.0 Rating
January 19th, 2010
He did a great job in explaining the surgery I was getting. He was very professional. He didn't come in and try to hurry up to get to the next patient. He took his time and answered all of my questions. His staff was fabulous! I would and have recommended him to others. The staff at the surgical center was great too. They made my daughter and husband feel very comfortable.
5.0 Rating
August 25th, 2009