Rate Now
Share Your Experience
Have you seen Dr. Samuel Heiser?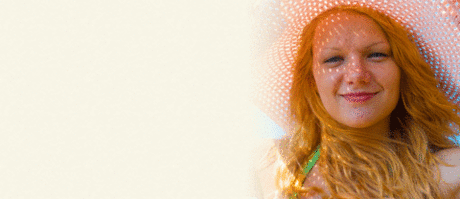 Skin Cancer
Get the facts about skin cancer, including the different types and symptoms.
20 Ratings with 7 Comments
2.0 Rating
September 1st, 2016
client
5.0 Rating
October 17th, 2013
Performed an extraordinarily complex surgery for a very rare tumor and did it well.
After two years of progressively worsening health, I was diagnosed with an exceedingly rare tumor located in the sympathetic crest between heart and spleen. Not many surgeons would be comfortable going in for something like that, but Samuel Heiser did. He made sure I had all the intraoperative support I needed, including TWO anesthesiologists (one to handle intraoperative anesthesia and life support, the other to monitor my central circulation in case the tumor emitted strong stress hormones that might have endangered my life during the surgery). It is no exaggeration to say that Dr. Heiser's care, along with the other professionals present during my surgery, saved my life. While the tumor did, in fact, metastase and I am stil fighting it. Dr. Heiser did everything right, and I am here to comment on his care because of it. I would unhesitatingly recommend him to anyone in need of either routine or specialized thoracic surgery.
5.0 Rating
January 30th, 2011
A+ surgeon!!
I was rushed to the hospital with diverticulitis, a perforated bowel and an abscess. Dr. Heiser worked very quickly and had me in surgery within an hour of my arrival, which was the middle of the night. I was extremely ill! Dr. Heiser was great with my family and came to see me every day. He would actually sit down in my room and talk to me, when every other doctor just walked in and stayed standing. This was a very comforting, compassionate bed side manner. Dr. Heiser explained everything in great detail to me and my family. I have to go back for another surgery to reverse my colostamy, and would not dream of having another surgeon for any surgery I have to have. Because of Dr. Heiser, I am alive and healing very well.
1.0 Rating
November 18th, 2010
Stay away
I recently found an enlarged lymph node in my armpit. As a young female it makes me extremely self conscious because it sticks out. "Dr." Heiser told me I was silly for worrying about it and that no one will be looking at my armpit, but rather at my eyes. I was referred to him by my family doctor so it's not like going to him was my first choice because I was so worried about it. Also, does this guy know what century it is? People, esp. men, are not going to be looking at my eyes. They will be looking at the lump under my armpit that this "surgeon" said I was silly for worrying about. Thanks for all your help Samuel.
5.0 Rating
October 21st, 2010
5.0 Rating
August 31st, 2010
5.0 Rating
August 10th, 2010
Great Doc
Dr. Heiser has operated on several members of my family and we have all been very pleased with everything. He is patient, competent, knowledgeable and his bed side manner is excellent. He is able to explain medical terms so a lay man can fully understand the problems. He is very dedicated to his profession.
5.0 Rating
March 3rd, 2017
4.0 Rating
March 3rd, 2017
5.0 Rating
February 8th, 2017
5.0 Rating
January 4th, 2016
3.0 Rating
September 25th, 2015