Rate Now
Share Your Experience
Have you seen Dr. Samuel Kelly?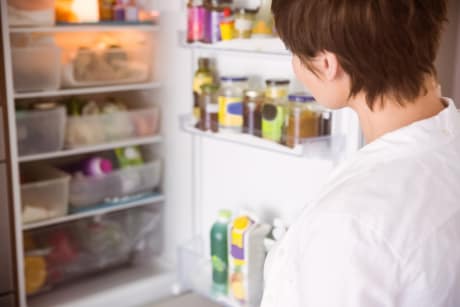 Binge Eating Disorder
Get the facts about binge eating disorder, including symptoms, causes and related conditions.
Quality Rating
Highly Satisfied
33 Ratings with 10 Comments
1.0 Rating
July 28th, 2016
Refusal to see a patient who missed just one of several appointments
I have seen Dr. Kelly several times in the past but haven't had a check up in a while. I made an appointment but I missed it. I have never missed an appointment with him before. I am a senior citizen and can sometimes get forgetful. He refused to make another appointment because of this one forgotten appointment. I called on the same day as the appointment but after the time was past. This to me shows a complete lack of compassion for his patients.
1.0 Rating
December 8th, 2015
5.0 Rating
May 12th, 2015
Takes time to understand and drives to solution
Takes a lot of time to ask you questions and ask more questions when you're not sure how to answer. Keeps driving until he knows everything and is very good about making it clear what you should be doing. I like knowing clearly what I need to do to stay healthy or to get better when not healthy. He doesn't say, "kind of do this", he makes it clear that I need to do what he's saying.
5.0 Rating
March 2nd, 2015
Professional Physician
5.0 Rating
August 27th, 2013
I recently saw Dr. Kelly for my annual wellness visit. He is very thorough and was attentive to my questions. He made me feel comfortable discussing my health and was non-judgemental but also direct and to the point. I was actually surprised at the amount of time spent during my appt. His professionalism impressed me as well as his attention to detail. I am glad to have him as my PCP. The only thing that I would suggest is better follow up after my visit. (i.e lab results)
1.0 Rating
April 27th, 2013
Better hide your red folder.
The front desk staff are very friendly as well as the nurses. I felt embarrassed by the time I left the practice after seeing Dr. Kelly. I do not have insurance and am self-pay. After paying the initial $76 to be seen, I was given a red folder with my information, evidently it's meant to be a red flag that you're not insured. After a brief non-personal examination by Dr. Kelly. my complaints for the issues I was in there for were discounted and told to take ibupofen until it goes away. Dr. Kelly spent more time asking who I worked for, asking if they offered insurance, why I didn't have insurance, and telling me the importance of having insurance. Gave me examples of other people who did not have insurance and then had rather expensive medical issues come up. I felt as if he was being condescending about my choice to not have insurance and preferring to self-pay as it is very rare that I require medical services. He said that he "noticed my red folder" and that's why he decided to chide my lack of coverage. It felt as though he spent more time discussing that rather than diagnosing my problem. Long story short. Later in the day my symptoms began to become unbearable and so I had to make a trip to the E.R where I had a CT scan done and was administered antibiotics. It was discovered that I DID in fact have a severe soft tissue infection in my jaw as I had suspected. I feel that Dr. Kelly lacked competence to attempt to fully diagnose my issue and was more concerned about the red folder I was carrying. Had he performed his job, he would have found the infection before it got out of hand and saved me the cost of having to make a trip to the E.R. Maybe it was his way of teaching me a lesson about the importance of carrying insurance? If I ever find myself visiting Cornerstone Urgent Care again, I will be sure that Dr. Kelly is NOT my physician.
5.0 Rating
April 18th, 2013
Great Doc!
I have been seeing Dr. Kelly for about (3) three years now. He is very thorough and takes the right steps to insure a correct diagnosis. He is very direct and to the point, but covers all information with me. He answers all questions I have and explains himself very well. He also listens to me and WE work through whatever situation I am there for TOGETHER, as I feel it should be. I have never felt "rushed" or "hurried" out the door. Overall, if you are in search of a family physician, you should look no further.
5.0 Rating
March 6th, 2013
2.3 Rating
November 20th, 2010
After seeing Dr. Kelly, I continued to have back pain and muscle spasms. I called the office less than 24 hours after my appointment - I did not get a return call. I then called during Saturday hours and was told I may or may not get a return phone call, in spite of hte fact that I expressed that I was in pain.
5.0 Rating
December 30th, 2015