Rate Now
Share Your Experience
Have you seen Dr. Samuel Kline?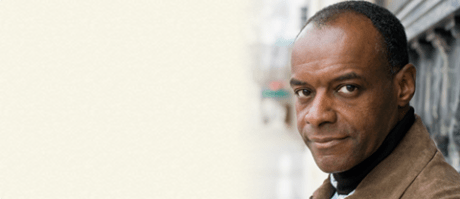 Colonoscopy
Get the facts about colonoscopy, including how and why it's done and doctors who perform the procedure.
38 Ratings with 20 Comments
2.0 Rating
September 8th, 2017
Poor attitude, arrogant, and unwilling to listen
1.0 Rating
May 9th, 2017
I would not recommend Dr. Kline to my worst enemy!
Dr. Kline crushed my right hand with a cast that was placed too tightly and after finding another hand specialist at VCU in Richmond I was told that I never should have had the cast for the original injury to begin with! I may have permanent damage to my right hand do to him and Atlantic Orthopedic.
4.0 Rating
July 12th, 2016
Referral.
I have had problems. I was scheduled in one office in Virginia Beach, sent to the other office - MD was unable/unwilling to wait for me to drive over (1.5 hour drive to see him). Saw a PA - had an inaccurate diagnosis. Tried to schedule with MD again, had a death of an old friend 35 years knowing the family, went to re-schedule and was charged for not being able to meet appointment with MD. He was on vacation one time tried to see him. Anyway have called hourly to confirm the appointment, no return call as answering machine says they will. No call yesterday to confirm I even have the appointment. Bad business.
5.0 Rating
June 8th, 2016
Retired Educator; Retired Navy Submarine Medical Corpsman
First impressions are lasting impressions. I have total confidence in Dr. Kline as he takes care of my carpal tunnel problem. My first impression: professional, good listener, explained what my wrist/hand problem was and offered realistic treatment options and treated me with the utmost respect. Lasting impression: it's very comforting to know I am in good hands (no pun intended) with Dr. Kline as confidence is part of the treatment regime.
5.0 Rating
April 27th, 2016
1.0 Rating
December 31st, 2015
Rude and Seemed like he'd rather be anywhere but seeing patients
1.0 Rating
February 3rd, 2015
Risky
Doesn't follow through with the patient. Left messages for him and his secretary and neither contacted me back.
1.0 Rating
December 15th, 2014
I have seen him on four occasions and am seeking a new physician. He is very abrupt, does not listen to my symptoms. He cuts me off when I try to tell him where my hand hurts. On first visit for left hand, after x ray he said it is DEFINITELY NOT arthritis, it is tendonitis. Gave me a brace and pills & .said if not better in four weeks we'll try cortisone and then maybe surgery. When I went back still in pain, he said it is not tendonitis , it is arthritis and ordered physical therapy. Gets up and walks out. Never asked if I had any questions.
5.0 Rating
April 15th, 2014
Dr. Kline
3.7 Rating
December 21st, 2013
My Experience
1.0 Rating
September 17th, 2013
avoid this Dr at all costs
Three Appointments was sat for over 2 hours in a room each time Had Three other Doctors i sent my MRI and Exrays to out of State and they said i needed Surgery Immediatly, He said wait a month slapped on a wrist brace and sent me on my way. He wouldn't read my MRI without a report from the MRI tech so i had to may another appointment 2 weeks later cause he was going on vacation never saw him on that visit ofter siittin 1 and a half hours in a room After a total of six hours in the office i saw the Dr for a total of 8 min....
1.0 Rating
March 3rd, 2013
Terrible personality
Very pompous and rude. Told me nothing about the surgery for carpel tunnel. When I started to ask a question about the surgery he said is staff would answer any questons. Nurse knew nothing and seemed very frustrated. She said she doesn't usually work with him. I asked the Anethesiologist just before he put me to sleep if he could tell me what was going to happen. He did not do any follow-up after my surgery. I contacted the office to inquire about follow-up appointments. The 2 follow-up appointments I had with him; again he spent no time to discuss anything or what I could expect now that the procedure was over.
Nearby Doctors

Dr. Samuel Kline is similar to the following 3 Doctors near Virginia Beach, VA.