Rate Now
Share Your Experience
Have you seen Dr. Samuel Koszer?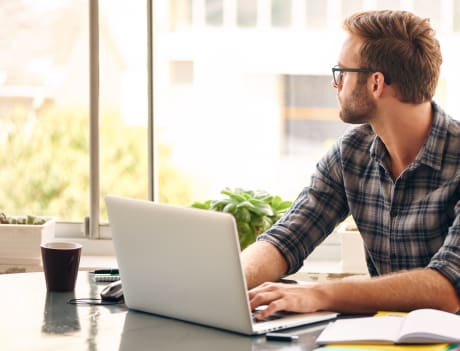 Adult ADHD
Get the facts about attention deficit hyperactivity disorder (ADHD) in adults, including the different types and symptoms of each.
53 Ratings with 13 Comments
1.0 Rating
September 10th, 2016
Dr.
The dr cared nothing about me. if I had it to do over again I would have done somewhere else. he knows nothing about his specialty and pretends to do so. I will be suing him for malpractice. This person has no right putting others health in his hands. I might even sue the state who gave him the license to practice. GO ANYWHERE ELSE DO NOT PUT YOUR HEALTH IN THIS MAN'S CARE!
5.0 Rating
April 18th, 2016
1.0 Rating
October 23rd, 2015
Appointment cancelled without notice
I looked forward to seeing this doctor, however, due to his discourteous and unprofessional office staff, after three weeks of waiting for my appointment and taking time off from work, I arrived on time for my first consult appointment only to be told the doctor had cancelled all of his appointments that day and, oh, we tried calling - lie, I held up my phone (the only number I gave them) and showed them I had no missed calls and surprise, here I was for my appointment. Oh gee, I guess no one called.... Without even an apology the woman offered me an appointment in another three weeks. I turned around and left. No ERiver Neurology for me. I'll go elsewhere, thanks very much. Oh and by the way, I was told TWICE that I would have to give them 24 hours notice if I needed to cancel my appointment. Would have been nice to get even 15 minutes notice that the doctor wasn't going to show up.
1.0 Rating
June 26th, 2015
Run far away from this doctor. He is an arrogant individual who cares more about how many patients he gets, rather than their care. His delay of care resulted in a 3 week hopitalization, His arrogant attitude blamed it on Obama care. There are many more highly qualified and caring doctors in the area. I would not refer him if my life depended on it.
5.0 Rating
April 23rd, 2015
1.0 Rating
March 25th, 2015
Dismissive and patronizing
This was the worst experience I've had at a doctor's office. Though I have never written a review of a doctor visit before today, I felt compelled to spare others the humiliating farce that I endured. The doctor asked questions in rapid fire succession, and I felt like I was on trial rather than relating my symptoms and history, and I was interrupted almost every time I answered. Dr Koszer didn't listen, seemed to have not looked through my test results before speaking with me, and also appeared to have very little interest in what I had to relate. He boldly concluded this 10-minute interview with a diagnosis based on very little information. I felt I was not taken seriously, and I believe that such a cavalier attitude could cost a patient, at least the time to find another doctor; but if misdiagnosed, the price could be much higher.
1.0 Rating
March 3rd, 2014
Poorest excuse for a doctor I've ever been to
5.0 Rating
April 22nd, 2013
Thank you
I have been under dr Koszer care since having a seizure almost two years ago. From day one he has explained Thoroughly and Professionally to me what was going on . He has spent the time each and every visit to go over my record. He often is swamped with patients but finds the time to care. With the closing of my clinic at Vassar hospital I want to thank the good doctor for all he has done. I hope in the future I find a Neurologist as knowledgable and caring as he was. This was a clinic and not his top paying customers. He treated us like the oath the doctor takes. It sure wasn't money that brought him to me or the other patients. Thank you doc !!!!
1.0 Rating
September 11th, 2012
Worst Practice
The office Manager Kathy Ryan and the staff are some of the most unprofessional group of people. The staff have no clue how to treat patients. I have whitnessed the staff giving pharmacy reps patient information in the waitingroom, which is a violation they never return phone calls. I would not recommend any Dr in his office. Extremely unprofessional group
1.0 Rating
November 8th, 2011
overstreched