Rate Now
Share Your Experience
Have you seen Dr. Samuel Murrell III?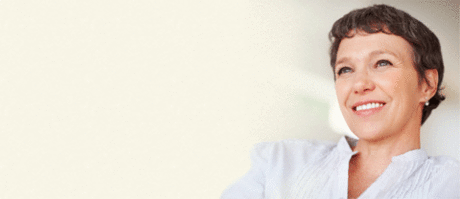 Fibromyalgia
Get the facts about fibromyalgia, including the symptoms and conditions that may be related to it.
30 Ratings with 11 Comments
1.0 Rating
March 11th, 2017
Don't waste your time! Completely uncaring!
This physician is the rudest, most uncaring doctor I have met. I have a broken back and this man wouldn't even hand me a tissue from the box beside him when I started crying in his office. He doesn't explain, he talks over you and then leaves the room. The next thing you know the nurse comes in with discharge paperwork. He did this every time I saw him and left me hanging. I was shocked. I'm so thankful I found a true caring physician because here I am still waiting 3 months later on Dr. Murrell's office to call me to schedule a CT. Pathetic! People like this have no business practicing medicine! I wouldn't recommend to anyone.
1.0 Rating
December 7th, 2016
1.0 Rating
September 29th, 2015
BEWARE STAY AWAY!!!
1.0 Rating
August 19th, 2015
does not listen!!
When I first saw this doctor I was NOT impressed. He was rude and he had all the information needed to treat my workmans comp issues. It was clear to me he did not read them. He had the audacity to ask me why I was there. Then he does NOT listen to what I say about my pain and how it affects my job. But he sends me back to work ignoring my pleas of pain. I wish I had done research on this doctor before I chose from my panel of doctors. Hindsight , before you choose from a panel of doctors, check them all out first. Dr. Murrell, Workmans Comp, I will not go away quietly!!
5.0 Rating
October 20th, 2014
Great surgeon and doctor
Dr.Murrell and his staff was very helpful. As a 29 year old having to have back surgery and second guessing my decision to have the procedure, Dr Murrell easy my and my family's mind.He took his time and explain what was going to happen and the expected results afterwards. You don't get that with most doctors now days. It was very easy to get an appointment. To my surprise he also return phone calls and not two or three days later the same day.I would recommend him to everyone I know who need a great surgeon and doctor for back problems! !!!! Great Person over all!!!!
1.0 Rating
June 24th, 2014
I've never been to a doctor as rude as Dr. Murrell. If your under workcomp then don't choose him from the panel. I promise he won't do anything to help you.
1.0 Rating
March 22nd, 2014
Shouldn't be a doctor
In my 70 years I have seen a lot of doctors for my back. I was injured as a child. He didn't read my history, said it was arthritis. He was rude and cut me off when I tried to tell him my history. Spent 5 minutes with me. Went to another doctor, had simple surgery after an MRI revealed two ruptured discs. Now, back in action! This man is dangerous.
1.0 Rating
October 25th, 2013
Should have read the reviews!! Horrible "doctor"!!!!
I should have read the reviews. The office is terribly crowded, they pack them in like cattle. The doctor was very short with me, didn't want to listen to my concerns, or explain things at all. The most uncaring physician I have ever been to, and unfortunately I have had to go to many. If you value your spine health, you will not let this man touch you. Glad I went for another opinion, it probably saved my ability to function.
5.0 Rating
May 17th, 2013
In a microwave society Murrell still cooks with Fire!
5.0 Rating
April 4th, 2011
Good Doc
5.0 Rating
August 11th, 2017