Rate Now
Share Your Experience
Have you seen Dr. Samuel Neeley?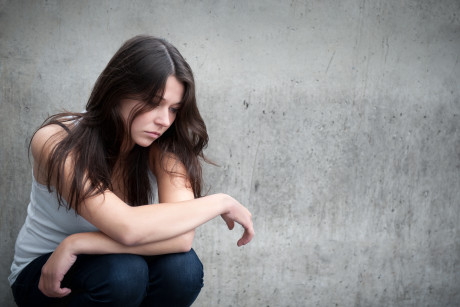 Depression
Get the facts about depression, including the symptoms of the condition and related conditions.
19 Ratings with 8 Comments
1.0 Rating
August 21st, 2014
bad doc
1.0 Rating
August 21st, 2014
Glad He's Retiring
This Dr. has lost all professional courtesy when dealing with patients. All he does when one enters is sit behind his desk and write Rxs. He takes no vitals, does not examine patient-just looks at his notes. I am glad this man is retiring. He has no business practicing medicine. I think he was just in for the money.
2.3 Rating
September 19th, 2013
upset
I took my son to see him, 2nd visit we were kept waiting for over an hr past the appt time, and no apology for keeping us waiting either. His receptionist was not friendly either. She was not rude, but didn't make patients feel welcome. Same thing sat us at a desk, went over the tests he had done, explained his diagnosis again from the 1st visit, but felt he did not listen to what i wanted to say. He did ask if we had any question, but wanted to put son on meds which concerned me. but no vitals taken, i agree, does not have good manners.
1.0 Rating
July 17th, 2013
Very Disappointed
Had to wait to see him longer than we actually saw him. No exam, he didn't pre-read any of the documents that were sent prior. Tried to diagnose before he interviewed. Handed out a perscription and still not sure what it was for or what to expect. Will not go back, will never recommend. He was in such a hurry to leave the office, he almost backed into my vehicle. I agree with another person who said that he is ready for retirement. It's clear he doesn't care about his patients or his practice or his reputation.
1.0 Rating
February 10th, 2013
Needs to retire
Dr. Neeley did not even read my report from a previous drs visit. He started saying things (diagnoising) me for things I did not have and failed to see that I had trama induced tmj from a fall. I had severe pain in my head (not the same as a migrane or headache, it was a skull pain) was not able to eat, neck was hurting, Dr. Neeley said it was arthritis in my head????!! WHAT? Are you kidding me. He wouldn't listen or let me talk to tell him that I had a whiplash and trauma induced tmj. He is extremely arrogrant. I finally had to stop him to tell him I had fallen and caused severe TMJ. He said..."Really, oh, I didn't read your report." Then he prescribed 6 different meds. Again, he didn't listen or hear me even say I did not take medicines, especially 6. I am a very healthy person, have been all my life. Blood pressure is extremely good as is all other vitals, weight is good, etc. Never had any medical problems until I feel and jolted my neck/head. Dr. Neeley was no help and was insulting as well. He kept saying, "Well, for your age...." Really doc...well, for your age you should reitre and get out of the medical profession. As I was leaving in total disbelief, he handed me a piece of paper with his wife's name on it....she is a doctor as well. He needs to retire. He kept all his patients waiting well over an hour with no concern for their well being. I do not recommend Dr. Neeley!
1.0 Rating
July 2nd, 2012
This doctor needs a lesson in common courtesy and bedside manner. He didn't greet me when I entered, sat me down in an office behind a desk,and didn't take any vitals at all. Dr. Neely appeared disinterested when I was discussing my medical history and even took a phone call while I was speaking and didn't even bother to excuse himself. I was herded in and out without being given any recommendations for tests or blood work. He performed a two-minute exam and pretty much concluded then and there what my problem was. Keep in mind this is without any medical testing. It was stated that I should have blood work through my primary physician..and I thought he was the specialist! I could have saved myself some money and just gone to the local doc in the box and probably would have received more thorough care. As I left, there was not even a "Thank you" or a "Have a nice day". With people like this calling themselves "doctors", I think I'd do a better job sitting behind that big desk dispensing diagnoses.
1.0 Rating
September 26th, 2010
Total zero as a doctor; no professional manner
1.0 Rating
July 1st, 2010
5.0 Rating
December 29th, 2016
5.0 Rating
December 29th, 2016
5.0 Rating
June 11th, 2016
5.0 Rating
March 9th, 2016
Nearby Doctors

Dr. Samuel Neeley is similar to the following 3 Doctors near San Antonio, TX.