Rate Now
Share Your Experience
Have you seen Dr. Samuel Park?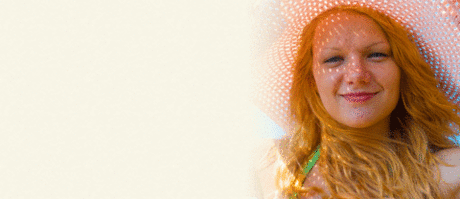 Skin Cancer
Get the facts about skin cancer, including the different types and symptoms.
63 Ratings with 18 Comments
5.0 Rating
October 17th, 2016
Where is he! Cant find him anywhere He is the best
5.0 Rating
April 17th, 2016
Dr Park replaced my hip and I was very happy with the procedure, but now I can't find him since he left Dupage Medical Group. Can someone please assist?
5.0 Rating
April 15th, 2016
Excellent surgeon!!!!
5.0 Rating
February 16th, 2016
Fantastic doctor
Dr. Samuel Park has replaced my two knees and two hips. He immediately diagnosed the problems, carefully explained each procedure, completed the surgery and followed through with my recovery and rehab. I was continually pleased with his care and concern for my recovery and for me as a person. I would highly recommend him, and have, to friends and family. Any wait time experienced was not the fault of Dr. Park but the practice of DuPage Medical to seriously over schedule appointment times.
4.0 Rating
February 8th, 2016
Lost doctor
5.0 Rating
January 29th, 2016
My husband had his knee replaced and he does everything, from climbing ladders to kneeling. He is always concerned about his patience.
1.0 Rating
December 3rd, 2015
Does not listen
Dr. Park was awful. First off, my appointment was for 1:30. I got there at 1:25. The guy behind me had an appointment at 1:45. They called him back first to be seen. I waited until 1:50 to go back. Dr. Park did not listen to what I had to say and barely looked at me. The only thing he suggested for my knee problem is psychical therapy. I told him I have already had 3 rounds of psychical therapy for this exact problem and it has not helped. He suggested nothing else. Not helpful. Waste of time. Now I need to go find a new doctor who will actually listen to me and suggest something else other than psychical therapy.
1.0 Rating
January 16th, 2015
He does not care. The feeling I got from him was do this, do that and not caring about the amount of pain I go through everyday. I need surgery so why not do that to get it done. He sat with his arms crossed, looked at his computer, slid around in the room on his chair. He did not want to listen to me and he was such a waist of my time, I will be seeing another doctor that has a heart and loves his work and is willing to listen. Dr. Park is heartless...
5.0 Rating
October 22nd, 2013
ACL and Shoulder
He replaced my ACL and repaired my shoulder labrum over 2 years ago and they are both as solid as they can be. I am back working out, swimming, playing soccer, and playing baseball. He was very aggressive with me, getting me in physical therapy early which helped me heal better and get my power back to 100% of what it was before. Other doctors will let your muscles shrink in a brace for months to protect themselves before allowing you to get to rehab. Wait time was minutes and appoints were flexible.
1.0 Rating
May 24th, 2013
Knee Scope - Minuscus tear
I went to see Dr. Park for pain in my left knee, after a cortizone shot and physical therapy (recommended by Dr. Park) I was now on my 3 visit to see him and inform him that I had still had the pain on my left knee. He finally decided to proceed with surgery. After surgery he informed me that I had 3 tears in my minuscus and some arthitis which he addressed. After completing the physical therapy post surgery my knee hurt even more. I wnt back to him only to have tell me that all was OK, still struggling with knee pain I setup another appt. with another specialist in the same group only to hear the same news. I am now in the process of seeing a specialist outside of my medical group for a second opinion. I would definately would not recommend him to my friends or family (or enemies for that matter).
1.0 Rating
February 18th, 2013
had to wait over two hours for appt.