Rate Now
Share Your Experience
Have you seen Dr. Samuel Yankelove?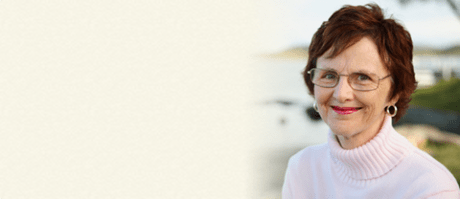 Diabetic Macular Edema
Get the facts about diabetic macular edema, including the different types and the doctors and specialists who treat it.
Quality Rating
Highly Satisfied
36 Ratings with 26 Comments
5.0 Rating
December 12th, 2016
I Have Seen Dr. Yankelove For 14 Years
I have seen Dr. Yankelove for 14 years and enjoyed each visit. Some years ago I too brought my husband along as a new patient. I am 74 and now I am looking forward to having cataracts surgery including special lenses (maybe one Symfony and one Restor) next month and to seeing oncemore without the use of glasses. While visiting his office I have enjoyed each time the beautiful photos Dr. Yankelove, a true artist, has taken during his travels all over the world. Dr. Yankelove, Marcy and Laura are caring individuals and outstanding professionals. I travel 88 miles to see them!
5.0 Rating
December 4th, 2016
I Have Been Going to Dr. Yankelove for Years
5.0 Rating
November 20th, 2016
I Have Seen Dr. Yankelove Since I Was In The Second Grade
I have seen Dr. Yankelove since I was in the second grade when I started wearing glasses and eventually moved to contacts. He is very knowledgeable and professional. I finally got LASIK and I'm so happy I did. He and Brenda explained everything to me and put my mind at ease. Everyone told me that LASIK would change my life and they were right. I highly recommend Dr. Yankelove and his staff.
5.0 Rating
November 17th, 2016
Treated Well
5.0 Rating
November 14th, 2016
Been Going Here Almost All My Life
5.0 Rating
October 29th, 2016
I've Been a Patient For Close To 15 Years
5.0 Rating
October 17th, 2016
From Making an Appointment By Phone, All The Way to Picking Up My Eyeglasses
From making an appointment by phone, all the way to picking up my eyeglasses, Dr. Yankelove and his staff are exceptional. The professional and caring service from all is very much appreciated!
5.0 Rating
August 18th, 2016
Dr. Yankelove And His Staff Excel in Their Skills
Dr. Yankelove and his staff excel in their skills, knowledge and customer service. They never make you feel rushed and are very thorough. I had cataract surgery on both eyes and they provided superior service throughout the entire process. Marci responded with warmth and good information when I called her with questions. Her call-back time was excellent. Dr. Yankelove is talented, experienced, and ethical in all aspects of his treatment. I highly recommend this experienced team for eye care. I'm so glad they handled my cataract surgery.
5.0 Rating
August 11th, 2016
It Has Been An Enjoyable Experience
5.0 Rating
June 16th, 2016
My Experience with Dr. Yankelove and Lasik Consultant Brenda Was Second to None
My experience with Dr. Yankelove and the LASIK consultant Brenda was second to none!! The entire staff was very accommodating and super nice. They took time to answer all my questions and make sure I was totally comfortable with my procedure before and after. My only regret is I hadn't come to them sooner to have LASIK done!!
5.0 Rating
June 13th, 2016
Dr.Yankelove And His Team Were Amazing!
Dr.Yankelove and his team were amazing! Brenda was very personable and made sure the entire experience was comfortable. I never felt rushed or confused. I get very nervous, but the team made sure I was comfortable every step of the way. Everybody in the office is extremely nice. Next day I had 20/20 vision. I couldn't have asked for a better experience! The doctor is also very handsome!! So, that's a plus!
5.0 Rating
May 28th, 2016
Dr. Yankelove and His Staff are Fantastic