Rate Now
Share Your Experience
Have you seen Dr. Samuel Yeboah?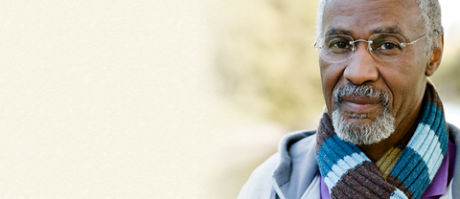 Diabetic Hyperlipidemia
Facts about diabetic hyperlipidemia, including the relationship between blood sugar and cholesterol, and who is most at risk.
13 Ratings with 8 Comments
5.0 Rating
July 30th, 2017
HES A GREAT PHYSICIAN
5.0 Rating
April 1st, 2015
3.7 Rating
August 9th, 2012
patient thyroid
1.0 Rating
July 10th, 2012
Very Disappointed!
I had to wait a very long time in the waiting room and then in the patient room for a total of about 2 hours. The Dr. spent approximately 5-10 min with me and charged me a $300 consultation fee! Ridiculous! He did an ultrasound, but didn't have the correct paper in the machine, therefore, he couldn't make an accurate reading and still charged me $150. I was also charged $70 for "cardiovascular care", whatever that was. My total bill for the day was $520!!!
5.0 Rating
April 10th, 2012
Doctor is not from Guam nor is his education.
2.3 Rating
August 25th, 2011
I really do like Dr. Yeboah; although, sometimes, he appears to get a little agitated when you ask him questions or if you don't understand quickly enough. Gone are the days when people just accept what is told to them with a clear understanding. I want to know about my health and not have the doctor appear that I am bothering him if I ask him a question.
1.0 Rating
February 1st, 2011
Horrible experience
the office staff is rude. I was greeted only with a request for $150 because they assumed that deductible not met--they didn't actually check. staff not prepared, didn't have my test results, didn't request labs until after I arrived. Also, all the information requests could be heard in the waiting area--waited well over 2 hours--and the doctor spent less than 2 minutes with me!
3.7 Rating
April 15th, 2010
Great Doctor, Horrid Staff
The doctor himself is fantastic. He's friendly, conversational, but professional. He's usually on top of the information and diagnoses. He diagnosed me when no one else could. I've been going to his office for over 10 years and the experience used to be great. But as of late the nurses in his office are absolutely rude. Particularly on the phone. I've been fighting with them for 5 days to have a simple, cheap $9 prescription renewed. It's for simple birth control pills. Five days after calling it in, and not hearing anything back from them, I learned they never did. I called again. And this time the woman on the phone was rude and vague. She wouldn't speak up so that I could hear her, mumbling into the phone, and wouldn't give me any definitive answers. She told me, the first time, that she simply "didn't have time to find my chart". When I called back hours later to check on that she was rude enough to actually hang up on me.I'm seriously thinking about transferring to another doctor simply to avoid his office staff. Which is a pity because he himself is a great doctor and I'm trying to remain his patient even though I've located 100 miles away. I'm willing to commute once a year for my check up. I'm uninsured and still willing to pay the costs, full price, because he's such a great doctor. But not anymore if I have to endure his awful nurses.
Nearby Doctors

Dr. Samuel Yeboah is similar to the following 0 Doctors near Anderson, SC.