Rate Now
Share Your Experience
Have you seen Dr. Sandra Lawrence?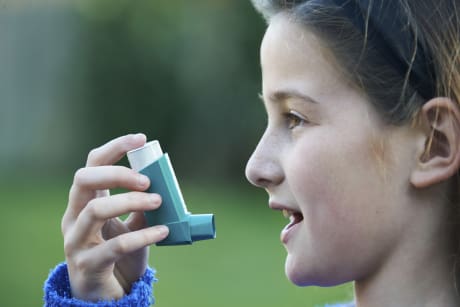 Childhood Asthma
Get the facts about childhood asthma, including the causes, symptoms and complications related to this condition.
26 Ratings with 15 Comments
1.0 Rating
April 6th, 2016
Learn from my mistakes…Please listen to the majority of the reviews on this site! She is a Horrible person and doctor. We had a Horrible experience with her and her support staff. Aside from the facts that you will regularly wait 2 to 4 hours to see her and her support staff does not give her messages/or she does not bother to return phone calls for a very long time (which is unacceptable when you have an ill child), she is mean, nasty and vindictive. While on the telephone with her, after waiting more than 10 days for her to return my call, I asked several questions when she told me she wanted to hospitalize my child, and pump her full of chemotherapy and steroids. She got frustrated with my questions and hung up the phone on me! At that point I decided to get a second opinion. And when I return to her office, with a scheduled appointment, she refused to see my child even though we were standing right in front of her. She said she "discharged" my child and refused to help her. It was awful. My child thought the doctor cared about her patients but she clearly does not. It's very sad to me that she's a PEDIATRIC doctor who doesn't care about her patients. Worst doctor ever.
5.0 Rating
November 12th, 2015
5.0 Rating
November 6th, 2015
Best pediatric rheumatologist
1.0 Rating
August 24th, 2015
Horrible
Horrible diagnostician. Misdiagnosed my daughter. Caused tons of stress and emotional problems. Wanted to put she on chemo when she didn't need it. Don't listen to anything she says. She acts like she knows lots but caused the worst months of my child's life. Thank god we took her and got multiple opinions. All of them said she was wrong and absurd. PLEASE save your child from this.
5.0 Rating
July 20th, 2015
1.0 Rating
June 30th, 2015
DO NOT GO TO HER
I visited the office of Sandra Lawrence on a recommendation of a friend after I had a blood test showing a high ANA. Little did I know my life would become a series of depression, meds and needles following my visit to her office. After spending 5 hours waiting for Dr. Lawrence after making the earliest appointment available, I was sent to a room where I spent another hour waiting for her. At first glance, she SEEMED to be very knowledgable and to have a very caring personality. She ordered more blood tests based off of my symptoms. I had my blood taken and returned to her office for her to let us know the next step she had in mind for me. Yet again, I waited an unbelievable amount of time, which should have been a warning flag of her lack or respect for another individual's time. She reviewed my blood examinations and stated that I had Juvenile Rheumatoid Arthritis, along with Raynaud's and that I was to start Naproxen. Due to a small marker for Crohns disease, I was sent to a Gastroenterologist. The third and final time I visited her office was the last straw. She all of a sudden diagnosed me with Ankylosing Spondylitis in the most severe case and she gave me an ultimatum- if I did not start methotrexate within a month, she wouldn't see me anymore because in the next year I would be blind and in a wheelchair. DO NOT LET THIS WOMAN'S COMPOSURE FOOL YOU. She based her diagnosis on looking at me. You cannot tell these things through looking at a patient. In order to have my diagnosis, you need to have a certain thing positive in your blood test , and the majority of these patients that get this are male. I am a female and my result came negative She ordered no MRIs or X-rays. I had x-rays done after begging my pediatrician to order them and the radiologist said that no visible arthritis was seen in my hands, back or knees. She said that I had already severely noticeable arthritis that could be seen in my hands. This woman launched me into the most miserable three months of my life. The methotrexate (chemotherapy) could have damaged my internal systems because I did not have the disease. I visited another doctor, who explained to me that this woman had absolutely no idea what she was doing if she diagnosed me with this. He also said that the majority of his out-of-state cases are from Florida because it seems most of the pediatric rheumatologists here don't do accurate work. PLEASE save yourself from the misery. Do not make the mistake I did to visit her office. I'm rating her one out of five because there is no option for zero.
5.0 Rating
December 15th, 2014
Parent
I appreciate Dr. Lawrence's thoroughness. She takes time to explain the drugs that she is treating my daughter with. She is also interested in her overall wellness. She is very professional and was able to diagnose the condition that my child has had for a few years. Now my child is recovering well.
1.0 Rating
November 19th, 2014
Most Unprofessional Doctor
Sandra Lawrence is without a doubt the most unprofessional doctor I have ever encountered. Trying to call to make an apointment, you will have an easier scheduling an apointment with Barak Obama then her. Pharmarcies requesting her approval for refills, forget it will not happen. Her office staff well let me say calling them rude is a compliment to them, they could care less, as for Dr. Lawrence does she have a great personality of course because by the time you see her you child will be crippled, stay away from this doctor, trust me on this. if you call you will be sorry
5.0 Rating
May 31st, 2013
No comparison!
A worthwhile wait. Dr. Lawrence is not only a caring and proficient doctor, she is on top of her game and takes the time to talk and explain things until you feel comfortable. This may cause more of a wait time for her patients, but they are happy to wait as they know that they will get that same attention and time when they are with her. Dr. Lawrence often sees things that other doctors miss and is usually right on target. She also takes into consideration the feelings of the patient and their family when coming up with treatment plans. For her patients, Dr. Lawrence assumes the role of doctor, advocate and friend. It is rare to find such a doctor!
5.0 Rating
September 13th, 2011
3.7 Rating
March 10th, 2011
Nearby Doctors

Dr. Sandra Lawrence is similar to the following 3 Doctors near Fort Lauderdale, FL.