Rate Now
Share Your Experience
Have you seen Dr. Sandra Nagler?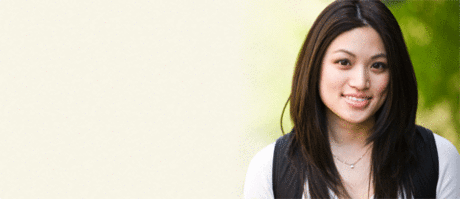 Birth Control
Get the facts about birth control so you can decide which type is right for you.
57 Ratings with 28 Comments
1.0 Rating
August 22nd, 2017
STAY AWAY!
1.0 Rating
April 17th, 2017
Discriminatory against weight
Doctors are supposed to tell you the truth and what you are doing wrong. I get that, however Dr. Nagler lacks compassion and empathy. Her remarks regarding weight are down right mean at times. If you are doing something wrong or need help getting back on track with your health expect to be shamed for it. The Nurses & secretaries are amazing. Too bad they work for such a wretched women.
5.0 Rating
March 2nd, 2017
Wonderful Dr
If is was not for Dr S. Nagler, I would never get a yearly exam. I feared it every year after a bad experience with another Dr. I went 10 years + without going and the older I got the more my family & friends would tell me I need to go and was recommended to Dr Nagler, that was 20 years ago and. Now I go every year and she has always made me feel extremely comfortable. Thank you from Caroline Souza
5.0 Rating
February 22nd, 2017
Great doctor, wonderful experiences!!
Referred by a family mmber in the medical field for my first pregnancy and was so happy to have had the most wonderful time of my life as a woman taken care of by such a professional. Doctor Nagler gave me great care through my first and second preganancies, always available and prompt with any concerns I had. She is incredibly knowledgable and I enjoyed her personality and ability to put me at ease as well. Her staff is also wonderful which makes the experience even better. I highly recommend dr. Nagler to anyone!
5.0 Rating
January 30th, 2017
knowledgeable & thorough
Dr. Nagler is an excellent doctor. She has delivered all three of my children and I would recommend her to anyone. I had significant complications and Dr. Nagler was able to provide excellent and extensive care (while keeping me calm!) throughout all my pregnancies and births. She is a great listener and spends as much time as you need to answer questions, explain her findings, and consider your opinions on how you should be treated. She responds quickly and is excellent at follow-up. Dr. Nagler truly cares and dedicates herself to her patients. I trust her fully with my health and the health of my babies.
5.0 Rating
November 17th, 2016
She knows a lot and is a great Doctor..
Dr Nagler is a good Dr. She knows her profession and gets down to what is important .. "YOUR HEALTH".. She doesn't have to be warm and fuzzy ...Just correct in her diagnosis and the years I have seen her she has been 100% correct.. I would never go see anyone else but Dr Nagler about my health when it comes to this area..
5.0 Rating
August 15th, 2016
Highly Recommend
Dr Nagler has been my OB and GYN for the last 6 years. I was thrilled with my experience when she delivered my daughter, and have continued to be pleased with her GYN services provided. She and her small group of office staff make the office visits flexible, convenient, and over all pleasurable. I highly recommend Dr Nagler.
5.0 Rating
July 12th, 2016
Dr. Nagler is a competent and caring physician. She is attentive and takes the time to address all concerns/questions. She delivered my son and I can't say enough good things about her and the entire experience. She was exceptionally supportive throughout the pregnancy and was actually present for the delivery. Being that this was my first time, she checked on me throughout the evening and made sure that I was comfortable and being taken care of. Delivery was amazing, no complications, quick and many moments of laughter and lightheartedness. She is the best!
5.0 Rating
June 29th, 2016
Love her!
1.0 Rating
April 15th, 2015
rudest dr ever
Read the reviews. She is terrible. Gained 25lbs my whole pregnancy and she called me fat. Comment on my clothes and how i wasted money. Pretty much tried to ruin my whole child birthing process because she didnt want to be called into work at midnight. Im sure she is good but i wouldn't recommend her to anyone. Horrible
2.0 Rating
February 26th, 2015
revised review
I was one of the couple who whale Dr.Nagler a kind review. During my pregnancy she was very to the point which was fine with me but I had a health scare a year and a half after my son Was born. I called the office. They got me in the same day. While waiting in the exam room I could hear her speaking with her office staff asking "what I was there for" in an extremely frustrated tone.. I let it go.. she came in and was BEYOND rude. She was also COMPLETELY unsupportive of my being terrified and said that I am "good at overreacting". Needless to say I had to see specialists and luckily everything turned out fine but after how cold and unsupportive she was I decided to switch doctors. I will never say anything negative about her ability as a doctor but I was so turned off by the way she dealt with this situation I never wanted to see her again and haven't.
1.0 Rating
September 18th, 2013
Horrible bed side manner
Dr. Nagler has to be one of the rudest doctors I've ever met. Leaving in tears after my first visit, I decided to give her the benefit of the doubt. I continued to feel anxious and uncomfortable when I would see her. My visits were far and few between so for a few years I did nothing about this , and That is my fault !!!! She speaks to you as if you are beneath her, she spends little to no time with you during office visits, and seems bothered to be with the entire time you are there. My final straw was during a phone conversation with her, after raising her voice and yelling at me she slammed her phone down and hung up on me. No one deserves to be spoken to like that by there doctor 2 days before surgery. If we couldn't hold a conversation on the phone, how am I Sapost to allow her to operate on my body? Save yourself the aggravation and avoid dr nagler ! If I could rate her with zero stars I would ! Allowing her one star is generous !