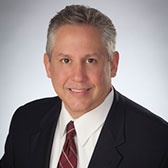 Orthopaedic Spine Surgeon
14 years of experience
Video profile
Accepting new patients
New Jersey Neck and Back Institute
3131 Princeton Pike

Building 6, Suite 106

Lawrence Township
,
NJ
08648
Phone number & directions
Brought to you by
License & Identifications
A medical license is required for a doctor to practice medicine in a particular state. Requirements vary by state but most require, at a minimum, post-graduate training in the doctor's specific specialty. An NPI number is a national identifier unique to an individual health care provider and is managed by the Center for Medicare & Medicaid Services (CMS).
Learn more about Dr. Sandro LaRocca:
View the full profile to get information on:
Qualifications
What's important to you
---
View full profile
Patient Reviews
The overall average patient rating of Dr. Sandro LaRocca, Orthopaedic Spine Surgeon is Good. Dr. LaRocca has been reviewed by 29 patients who have provided 12 comments. The rating is 3 out of 4 stars.
Patient Ratings
Ease of Appointment

3.1

Currently 3.0526315789474 of 4 stars

Promptness

2.8

Currently 2.8235294117647 of 4 stars

Courteous Staff

2.6

Currently 2.6190476190476 of 4 stars

Accurate Diagnosis

2.8

Currently 2.75 of 4 stars

Bedside Manner

2.8

Spends Time with Me

2.7

Follows Up After Visit

2.8

Currently 2.8421052631579 of 4 stars
Specialties & Research
Dr. Sandro LaRocca, MD is board certified in Orthopaedic Surgery.
He has special expertise in 13 areas:
Back Injuries
Cervical Herniated Discs
Degenerative Spine
Head and Neck Disorder
Laproscopic Surgery Laparoscopy
Lumbar Degenerative Disc Disease
Lumbar Spinal Stenosis
Spinal Deformity
Spinal Fractures
Spinal Stenosis
Spine Surgery
Tumor-Infection
Wounds and Injuries
---
Education & Awards
Dr. LaRocca graduated from Thomas Jefferson University, Philadelphia.
---
Affiliations
Dr. LaRocca has 9 hospital affiliations:
University Medical Center At Princeton
Robert Wood Johnson Univ Hosp
---
Additional Information

Dr. Sandro LaRocca MD is a male Orthopaedic Surgeon, has 14 years of experience and practices in Orthopaedic Surgery and Orthopaedic Surgery of the Spine.
Where does Dr. Sandro LaRocca practice?
Dr. Sandro LaRocca has 6 office locations.
Dr. Sandro LaRocca practices Orthopaedic Surgery and Orthopaedic Surgery of the Spine near Lawrenceville, NJ.
Additional practice locations include: Pennington, NJ and Trenton, NJ.