Rate Now
Share Your Experience
Have you seen Dr. Sanford Silverman?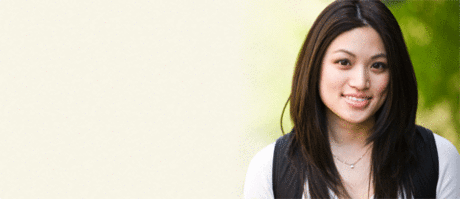 Birth Control
Get the facts about birth control so you can decide which type is right for you.
18 Ratings with 8 Comments
1.0 Rating
October 30th, 2016
DEVASTED
when I first met Dr. Silverman I thought he was great and really cared. He told me I was a candidate for a spinal chord stimulator, and had other options and that he was going to help me. As soon as he met with the workers comp nurse his attitude immediately changed. It was so obvious that he now cared more about keeping the insurance costs down rather than helping me get better. I even spoke to his counselor Tammy about this. His front desk help, Fran, is the rudest person I ever met. When I told the doctor that she has been rude, nasty and hangs up, he Made it seem as if I were lying. He said No one else ever had a problem with her. Boy, I wish I had read the reviews prior to going there, seems like many people find her to be rude and nasty. I missed one appointment due to workers comp not providing transportion,as they always did, because I can no longer drive since my injury. A couple of weeks ago I called the morning of my appointment to let the Dr know I was at the hospital with my mom, having critical emergency surgery. They were annoyed but told Me to come in the next day because he was leaving on vacation After that . I called the Dr. Again the next morning, explained my mother had complications and may die and that I can not leave her side. Office staff was very nasty and when I spoke to the Dr. Directly he sounded annoyed and had no empathy at all. I stayed at the hospital with my mom for 13 day, And never left her side, fortunately she passed away. I was devastated, I lost my best friend and love of my life. When I called the Dr. Office to find out when he was due back from vacation, Fran hung up on me. (Not the first time) I called back again and she stated, "you've been discharged." Click, she hung up. I was in total shock! A docor without empathy for his patient is a .........I will let you finish that thought. I have never received any correspondance from him. I would have been treated better by an enemy, during the most devastating time in my life, than by own doctor, who claimed he really cared. I understand that being a doctor is a business and if he didn't keep the workers comp costs down, they would not refer him patients. The Hippocratic oath, which doctors swear, states: to treat the ill to the best of ones ability, I wonder if Dr. Silvermans was changed to treat the insurance companies to the best of his ability. His actions, Or lack of, have shocked and devsated me more than he will ever know.
3.0 Rating
November 15th, 2015
1.0 Rating
August 17th, 2015
Staff is horrible and smell like an ashtray
Doctor's Response
We do not know who you may be. Our staff strives to make every patient encounter pleasant and therapeutic. The comment regarding smell is confusing since our Medical assistants do not smoke. If you are indeed a patient of this office, please call the office if you wish to discuss your concerns.
SHOW
1.0 Rating
March 7th, 2015
This is a narcisstic doctor who lacks compassion . He uses his doctor title to put down others. I would never recommend him as a doctor . It's so sad that people like him would want to be a doctor and lack compassion .
Doctor's Response
I am sorry that you feel this way. Practicing pain management is very difficult. Unfortunately, some people have predefined agendas and demands prior to coming to our practice. As a rule we do not prescribe controlled substances on the first visit. Some people do not agree with that practice. We try to treat pain without the use of controlled substances. Additionally, we must check a patient database and perform a urine drug test, which again, some patients simply do not like and/or find offensive.
SHOW
5.0 Rating
July 17th, 2014
5.0 Rating
June 9th, 2014
Retired
In less than 1 year Dr.Silverman made it possible for me to be almost pain free. I have recommended him to many people where I live. I think he is the best.
Doctor's Response
Dear Patient, Thank you so much for your kind words. I strive to deliver the best possible treatment for my patients, and your comments are an affirmation of my philosophy. I appreciate you taking the time to provide this feedback, and I thank you for entrusting me with your care. Kind regards.
SHOW
5.0 Rating
February 18th, 2012
Pain relief without surgery!
I was suffering with shoulder pain and numbness in my arm and fingers. After sending me for an MRI, Doctor Silverman gave me an injection in my neck. I have been pain free for almost two years now. I had suffered on and off for years with pain and the only other suggestions were surgery and pain pills. Thank goodness Dr. Silverman took the time to listen to me and didn't just try to send me on my way with a prescription like some doctors
5.0 Rating
May 31st, 2009
1.0 Rating
October 31st, 2016
3.0 Rating
June 15th, 2016
5.0 Rating
April 6th, 2015