Rate Now
Share Your Experience
Have you seen Dr. Sangeeta Shah?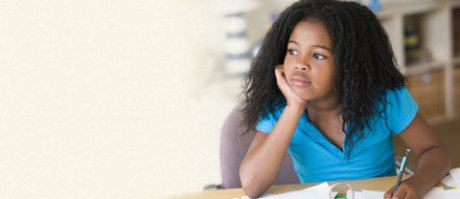 ADHD
Attention Deficit Hyperactivity Disorder (ADHD), including the different types and who gets them.
39 Ratings with 22 Comments
1.0 Rating
September 17th, 2017
Harmful
She loves to harm the ones she treats to the point they go crazy and want to hurt them slefs . Then a medication triggers that to cause you not knowing what you did and finding out in the hospital. She need to stop working if she does not listen to the people she is seeing. She needs to not hide false info and get the truth and examine talk to the one she treating. If she says she will not do a test then does it behind back by listening to the parents and letting them know it was order she needs a brain scan and put in the crazy area. She should not lye saying she talked to the one that she is treating and also lye that she examined when she did not . Also should not use other people's test and notes that are unrelated to anything.
1.0 Rating
July 11th, 2017
Does not listen, talk, exam , explained results, hides lyes told to her , uses other people's info that is unrelated, says she will wait on scan then does them because their person parents wants it . Cause the one she treats to have brake down to make them want to end their life . Please stay away from her she needs to know what she is doing is harmful to people .
1.0 Rating
June 26th, 2017
Disappointed and dishonest
Does not talk to the one she treats , does not examine the one she treats, uses non reliable info from the members of the persons family that never was talked to about what they whanted to tell her and order what test the family members wants for the person she is treating. Tells the person she is treating that. She will wait but does not and calls the family member that wants that test done that it was order not the person she treats. Uses other doctors scans and notes that are total unrealated to anything.
1.0 Rating
January 28th, 2017
She needs to go
1.0 Rating
October 9th, 2016
I think the front desk should check if the person being treat would like for the doctor to talk with the parents privately . Not just go back to the doctor and the parents just go back. I think the person being treat should be told what was said and talked and examed . My dad went up asked to speak with Dr.Goel Shah they went back told her , got him to go back to her office. I was never told anything talked to or examed . Dr. Goel Shah said she will wait on brain MRI with contrast and with out but because my dad called order it and had the referral call him not me . Later found out she put brain damage injury because m dad lied to her said lack of oxgen which was false information , I drink the fluid. Also had two other brain scan when younger found that out to.
1.0 Rating
September 14th, 2016
Patient
Nothing is memorable about Dr. Shah. She is quiet, seems uninterested, orders tests but doesn't explain results well when returning to get them, doesn't know how to solve the neurological problems being experienced, dark haired nurse, Joni, is off-putting and also uninterested.
1.0 Rating
September 7th, 2016
Dr.shah and Dr. Lederman and Dr. Kantameni All love to harm and cause people to go crazy to the point of dead . They love giving people brain scans and putting them in the phsy ward where they all belong they love to control and hurt others . They lye like they breath . If you bother them or others they thow out to the dogs .
1.0 Rating
August 7th, 2016
Dr.Shah dr.ledermandr.flory and one other doctor loves brain scans. Dr.Lederman and Dr. shah lie hide info that is false and want the people to end their life because of not talking to them doing scans etc . Their sick and need to be ammited on the 5th floor of the hospital .
1.0 Rating
May 2nd, 2016
I think no other doctor or people she teats should get hurt like I did . Dr.Shah harming and lying she does not think what she does. She does not want to correct the lyes of what she says and does that goes to show she thinks she knows. Make the one she treats a fool like they don't know anything, when there not because she does not talk to them or exams just talks to family members that hide facts like she does . She loves to use other doctor not related info on hers . Has you find out test have been order when you go for other because those calls she has your restive gets the calls that the test been order and they hide that call if you don't over hear them .
1.0 Rating
April 1st, 2016
1.0 Rating
February 25th, 2016
1.0 Rating
February 11th, 2016
Nearby Doctors

Dr. Sangeeta Shah is similar to the following 3 Doctors near Waterloo, IA.