Rate Now
Share Your Experience
Have you seen Dr. Sanjay Prasad?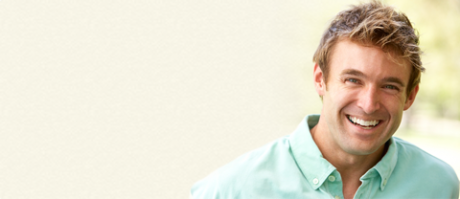 Seasonal Allergies
Get the facts about seasonal allergies, including the different types, symptoms, and doctors who treat it.
51 Ratings with 26 Comments
5.0 Rating
May 28th, 2017
Awesome Practice
My visits with Dr. Prasad was very impressive. He took his time with me and my spouse giving us an extensive exam. I had the Balloon procedure and the care was outstanding . I highly recommend it and Dr. Prasad to anyone in need of ENT treatment to overcome snoring and allergies. Dr. Prasad has a fantastic team of professional working along with him. First class treatment from a top rate organization. Thanks JLTD
5.0 Rating
May 24th, 2017
5.0 Rating
October 8th, 2016
Excellent doctor
1.0 Rating
August 17th, 2016
2.0 Rating
February 15th, 2016
1.0 Rating
December 31st, 2015
My first experience with a doctor who recommended a totally inappropriate and unnecessary procedure, failed to fully review the risks and procedure with me despite requests to do so, performed more extensive procedure than understood. When later questioned about the reasons for the extent of the procedure, her said better to do everything so that you don't need to come back for another procedure later. REALLY?? All this led to a bad outcome that has resulted in damage to my sinus, neuralgia, chronic pain and headaches and made my life a misery. He is abusing a procedure that is very expensive claiming it is simple, safe and effective. Post op second opinions have confirmed. Get a second opinion if you see this doctor.
1.0 Rating
November 25th, 2015
Regretful Sinuplasty patient
Use caution with this doctor. His diagnosis and treatment advice must be validated by a second opinion with another professional. He is quick to identify a non issue in order to recommend a covered procedure that is neither necessary or appropriate, which is what occurred in my case. I went to him to rule out a tumor - which he did - but then pointed out, on his own, sinus blockage and brought up sinus balloon dilation that might help - made it sound safe and promoting healthy sinuses. Never explained it is limited to patients with chronic sinus infections/rhinitus that does not clear after 6 months conservative treatment. He sounds assuring and answers questions, but he does not conservatively and fully evaluate the alleged condition for which he recommends an expensive treatment, or the proposed procedure or the process. He offers broad statements of simple and safe - no down time - patients feel much better a week or so afterwards, but does not fully disclose risks. In my case, he recommended this procedure without first undertaking the standard protocol of conservative treatment before recommending an expensive in patient procedure. I learned this only after speaking with another ENT because of pain and problems CREATED by the procedure that I had never experienced previously. He is abusing procedures for gain. Do not be swayed by his self accolades or his demeanor, seek another opinion .
5.0 Rating
March 16th, 2015
1.0 Rating
February 12th, 2015
5.0 Rating
October 24th, 2014