Rate Now
Share Your Experience
Have you seen Dr. Sanober Kable?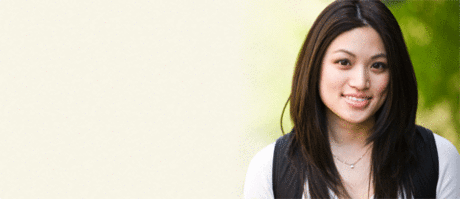 Birth Control
Get the facts about birth control so you can decide which type is right for you.
Quality Rating
Highly Satisfied
52 Ratings with 19 Comments
5.0 Rating
July 22nd, 2017
TOP DOCTOR
5.0 Rating
February 22nd, 2017
What a great person and doctor
5.0 Rating
July 25th, 2016
I have been a patient of Doctor Kable even before she opened her own practice. I was in the hospital about a year ago and had it not been for Dr. Kable I don't think I would be here today. She took control with her knowledge and got my treatment on track. As a result I have been able to lead a normal life with her guidance.,
5.0 Rating
March 13th, 2016
My 3rd pulmonologist
I like Dr Kable. She has helped me with my breathing and I can finally breath and understand my problems. She referred me to pulmonary rehab and that has it self made a world of difference. I have seen other specialists in the area for past 3 years who didn't do anything for me. If you have real issues she is the real deal. Yes I do have to wait to see her at times but honestly good ones do come with a wait in my experience. She probably sees every one in Grayson county and Oklahoma that I know.
2.0 Rating
February 26th, 2016
Very Very Long Wait Time
5.0 Rating
February 5th, 2016
Very good
Dr Kable has helped my wife so much it is beyond words. She is a blessing. She is very thorough in her work up. We did every thing at Texoma Medical center and had no issues. She diagnosed her with Pulmonary Hypertension and has started her on medications after full work up. We were getting no where with our cardiologist and primary care suggested her. She is wonderful. Her staff could be better but they are busy but they are all very friendly. I will be seeing her for my sleep apnea very soon too.
1.0 Rating
January 29th, 2016
I went to see Dr kable and she ordered LOTS of tests. The problem was getting her staff to schedule them, or return phone calls. It took several weeks to get the results only to have the Nurse Practitioner see me NOT Dr Kable. Apparently no one had looked at my test results as the NP could not find most of them, or even knew what I had done. The NP seemed very lost looking at my chart, and had NO clue what problems I had presented to Dr Kable. She knew nothing of my history. The lab results showed the lab did not do all the labs that were needed, apparently they were not on the orders, or the lab messed up, but since no one looked at the lab results until my appointment, it was not noticed. I did skin allergy testing to check for specific food allergies, and those were NOT done........and my charge for that testing was $792. I got absolutely NO information to help me with my pulmonary problems after all that testing and several thousands of dollars in charges. They DID however, set me up for MORE tests!!!! This office was unorganized, not friendly, very unaccommodating. This office offered me absolutely NO insight into solving my health issue. Even going over the test results that they could find, there was NO information given to me that could help. Needless to say, I will not be returning to this office.
5.0 Rating
November 21st, 2015
Excellent care
Dr Kable has helped me tremendously. I was not able to do anything without getting short of breath. She went over everything in detail with me and has made a huge difference in my day to day life. I drive 2 hours to see her. She does have a long wait time on most visits it is getting better. I love her for what she has done for me. I have been diagnosed with COPD and allergic asthma.
5.0 Rating
March 29th, 2015
Long wait time is the only negative thing about this doctor
I am impressed !!! I have seen pulmonologists in Oklahoma city and since we moved to Durant I had to make the switch. I dont think I can remember the last physician who has sat down with me like her and explained my disease and the options I had to get my breathing better. I have heard a lot of good comments about her from my friends and family who see her but boy I did not expect she is this good. Definitely recommended !!!
5.0 Rating
January 14th, 2015
Would not change her for anything
I was seeing a physician in Dallas for my COPD but ended up in TMC multiple times. Dr Kable took care of me during one of my admissions in ICU while I was intubated. I dont remember much of that time but my family does. She took excellent care of me at that time and since then. I would not change her for anything in the world. She has made huge difference since I have started seeing her. She is definitely at the forefront of medicine and is the trend setter in her field as I hear from my primary care physician as well. She does everything to make her patients feel and breath better.
5.0 Rating
November 24th, 2014
best of the best!!!
I saw Dr Kable after seeing two other pulmonologists in the area for treatment of my pulmonary HTN. She was very thorough in her workup and went over with me in detail she made sure I understood the problem. She knows her stuff. There is long weight time to see her but I'm happy to wait that long to see a real doctor instead of seeing someone within 30 minutes and get treated poorly. I have sent many of my family members and friends to her and I know of many patients that are switching to her for her caring and knowledgeable self.
5.0 Rating
August 31st, 2013
Best doctor !!!!
She is the best doctor I have been treated with so far. She was right on spot in diagnosing my problem and gave me exceptional care. Definitely recommended.
Nearby Doctors

Dr. Sanober Kable is similar to the following 3 Doctors near Denison, TX.