Rate Now
Share Your Experience
Have you seen Dr. Sara Mcbee?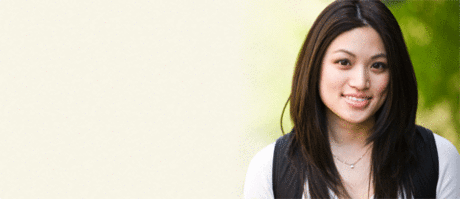 Birth Control
Get the facts about birth control so you can decide which type is right for you.
28 Ratings with 11 Comments
1.0 Rating
February 24th, 2015
How does she have a job as a doctor still
5.0 Rating
November 5th, 2014
The Best
3.7 Rating
November 19th, 2013
Great at diagnosing my problems , but don't look for sympathy. Staff was pleasant . The problem I had with the practice . Just became disabled and I felt like they were purposely running up my bill when they knew I wasn't working. I explained to them it was going to be hard for me to pay. But I had insurance. I went in to have my thyroid prescription renewed , they refused service. They wanted my bill to be paid in full , no pay plans , no partial payment. Out of thyroid medication and had to find a new Doctor , my ties are cut from First Care
1.0 Rating
October 4th, 2013
Dr. McBee is the rudest unsensitive unprofessional doctor I have ever met!! She told me that my daughters 12 hour crainiotomy was no big deal.And that I didn't know what I was talking about. She told my daughter to toughen up and not be such a whimp! This women should not be allowed to be a doctor or work with people!!! EVER!!!.
1.0 Rating
March 19th, 2013
Patient
Dr. McBee is unprofessional, rude and distracted. The care I received from her was shoddy, at best. She is impersonal, uncaring and rushed. I came to see Dr. McBee for chronic back pain and she more or less told me to "toughen up". An MRI would later confirm a compressed disk. She also miscoded my paperwork, and still refuses to change the coding despite my best efforts to have her correct her mistake, a perfectly legal course of action to take. My other complaint at my time of visits wasn't even tested for in the $800 worth of lab work ordered. I'm now in the hole for $1,200.00 for horrible care. GO ELSEWHERE.
3.7 Rating
January 29th, 2013
Great Care
1.0 Rating
October 22nd, 2011
Dr. McBee seems to be nice enough but a little nervous. The office staff are the main problem at her office. During my last three office visits the staff are eighter fighting with each other or the patients. They are rude to the point of being surly. I was also surprised at how many morbidly obese staff members they have working in the office. The entire office doesn't reflect physical or mental health for their patients.
1.0 Rating
July 5th, 2011
Looking for a new doctor
Dr. McBee is my current PCP, but I am looking for a new doctor now. I have been going to her for years, but I am tired of her obvious disinterest in hearing what you have to say. You wait a very long time and when she finally comes to see you she interrupts you and blows off the things you say without even seeming to listen. I have friends and family that do/did go to her as well, and they have all said the same thing.
1.0 Rating
September 8th, 2010
Very unhelpful
I very rarely go to the doctor but when I do I am usually in a lot of pain. Doctor McBee has never correctly diagnosed me and refuses to give me anything stronger than asprin for pain. To get any relief I had to get my parents to come and get me so I could see my old doctor. I have never been a drug seeker but she treats me like that. I just want a doctor who will listen to me and work with me to find a solution to whatever problem I have. I don't think that is to much to ask but I guess she does.
1.0 Rating
January 23rd, 2010
worst Dr I've ever seen
McBee was rude and unhelpful, and seemed unwilling to help. Her bedside manner left a lot to be desired. She did not listen to me or my concerns. In fact during my examination when I mentioned she was hurting me she reponded with " I am not, quit saying that just breathe" She did however hurt me, since I bleed and was in pain for a week afterward. I wouldn't go back of you paid me.
3.7 Rating
October 7th, 2009
5.0 Rating
February 22nd, 2017